6 Gender Neutral Lingerie Pieces to Add to Your Collection
Lingerie has the ability to make us feel beautiful, powerful and, of course, very sexy. It's incredible what a piece of well-placed lace can do for our confidence, not to mention our sex lives. At Lovehoney we believe that every single person deserves to feel desirable.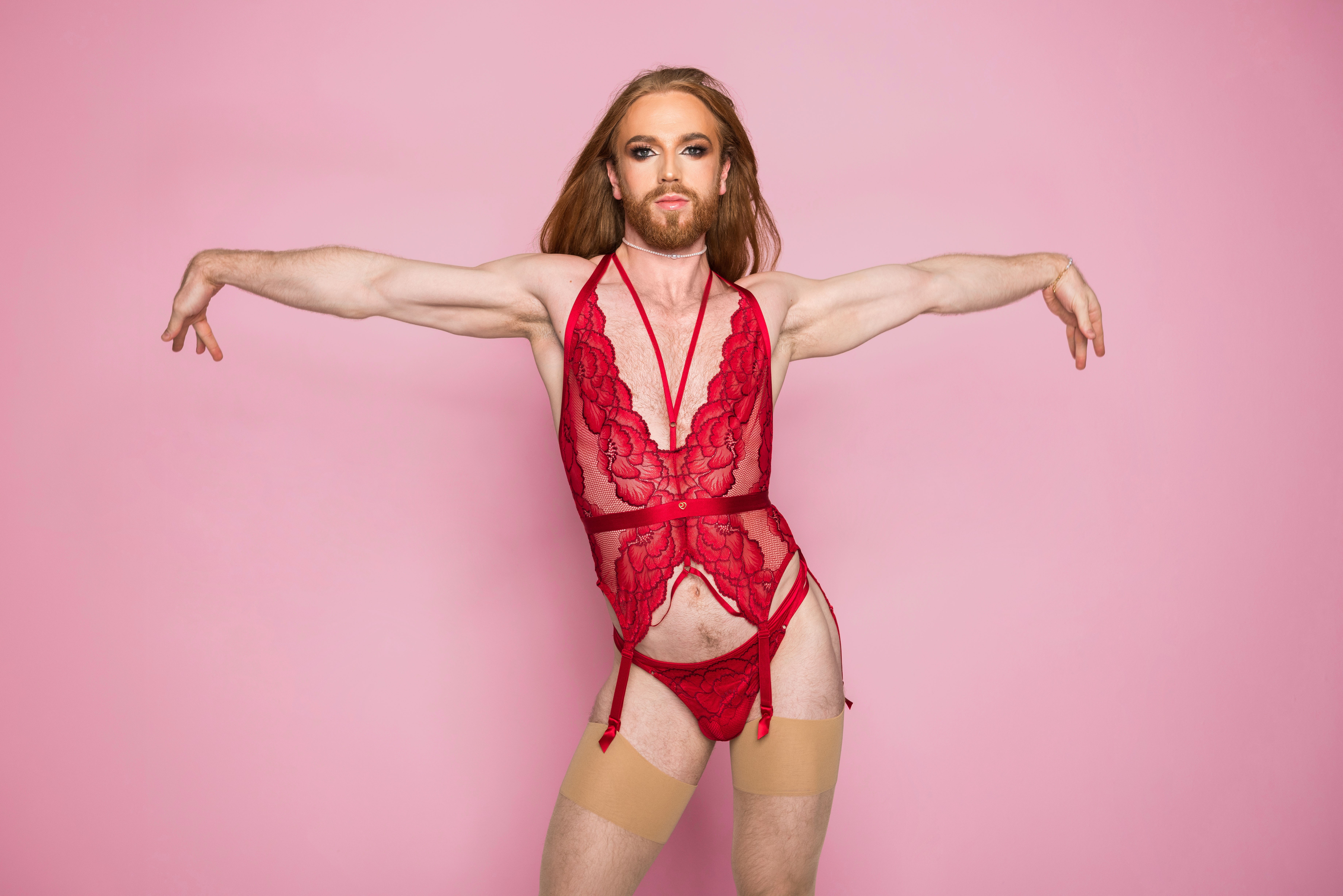 Although it can feel like there are set rules for what you can and can't wear when it comes to living your boudoir fantasy, choosing the perfect lingerie set can be more fluid than you think.
The way we see it, as long as your undies are comfortable and make you feel great, then top banana.
Whether you're looking for plus size lingerie, gender-neutral underwear, lingerie for trans or gender non-conforming people, there are hundreds of options out there for you and your wonderful body.
Robes
Whoever penned the line 'let me slip into something more comfortable' was definitely talking about a satin robe.
Not only do robes look good on everyone, but there is something rather glamorous about swanning about the house wrapped in a luxurious fabric.
Whether you want to serve ultra-femme in our Flaunt Me Black Lace Robe, or keep things fresh like Muhammad Ali in this Short Red Satin Robe, we got you covered. Our sizes range from UK 6 to a UK 26 so you can feel like a movie star while eating your cornflakes in the morning.
Thongs
Basically, if you have a butt you should put it in a thong.
Not only do thongs provide a flattering frame for that ba-donk-a-donk, but they look great under clothes. Thongs (especially lacy or seamless ones) create a streamlined effect under tight trousers, dresses and skirts, keeping you protected from the dreaded VPL (visible panty line).
Whatever your size, gender or style, there's a thong out there just waiting to get acquainted with your butt. Our thongs come in a wide range of sizes, from a UK 8 to a UK 26, meaning everyone can get Sisqó all hot under the collar.
For people with penises, thongs are definitely on the menu. Yes, that's right, men can and should be wearing thongs! However, for ultimate comfort you may want to opt for a thong with a darted pouch, like this Lace Thong or this jazzy Leopard Print Thong. These thongs are designed to show off your tush, while still supporting your bits.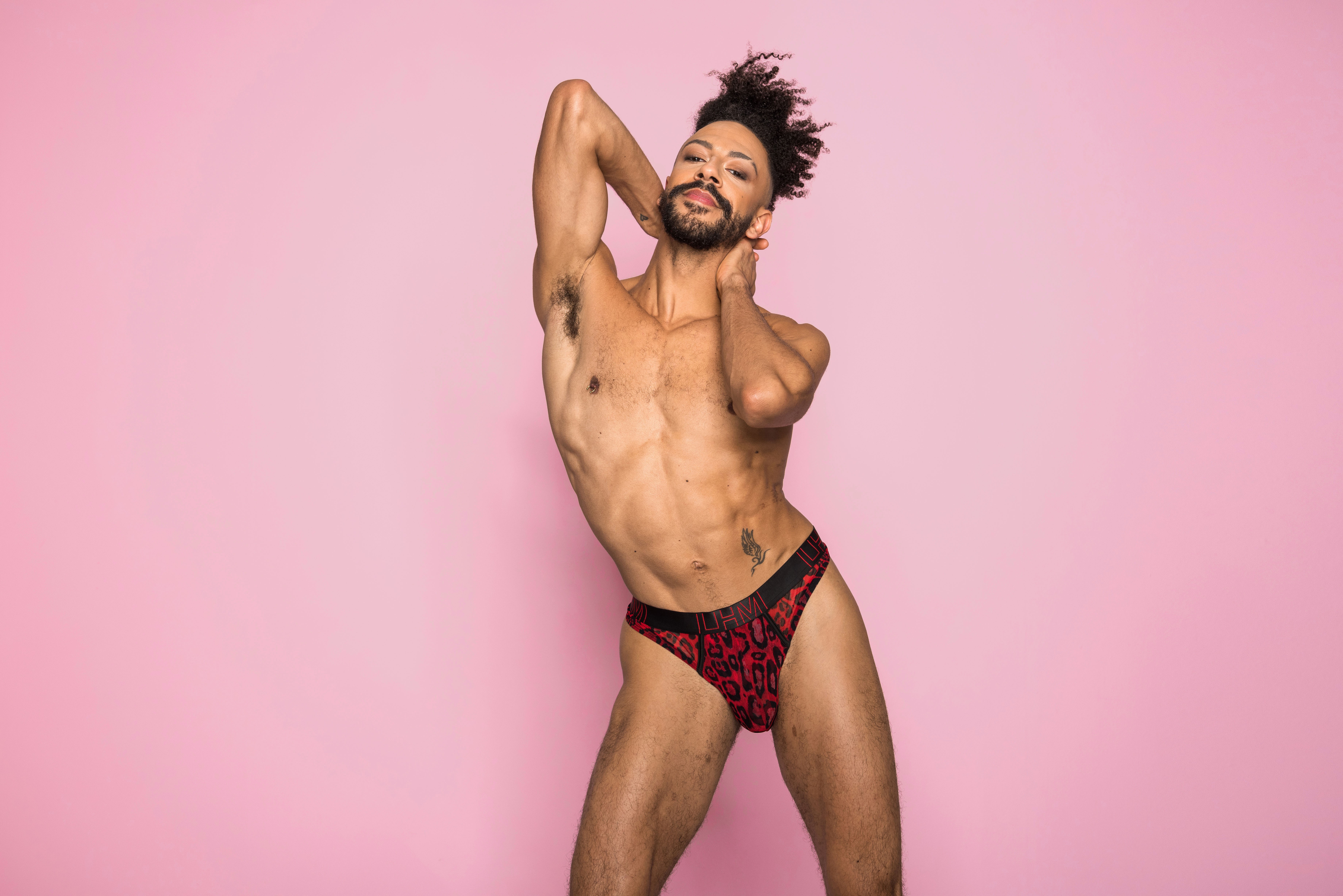 Harness Briefs
Harness briefs are a gender-neutral option for anyone wanting to explore strap-on play, and great if you want to explore the sensation of having a penis.
Much like a regular strap-on harness, harness briefs are designed to hold dildos, vibrators, and other sex toys at your crotch, allowing you to penetrate your partner. However, unlike a harness which you strap on using velcro or buckles, harness briefs look like a normal pair of pants and slip on in the same way.
For something low-key and discreet, these Low Rise Lace Harness Briefs are made from soft fabric and feature a built-in O-ring so you can attach your favourite sex toy.
Boxers
The beautiful thing about boxers is that, while they may have originally been designed to house penises, they are also incredibly comfortable for vulvas.
Usually made from stretchy fabrics (like nylon) boxer shorts have plenty of give, meaning they're a good fit for butts and thighs of all shapes and sizes too.
However, if you're looking to pique your lover's interest, you may want to consider a pair in a saucier fabric. Fancy giving your partner a sneak preview of the goods? Try these Black Mesh Boxer Shorts. Or if you want to live the rock star fantasy, these Wet Look Boxer Shorts are sure to get their attention.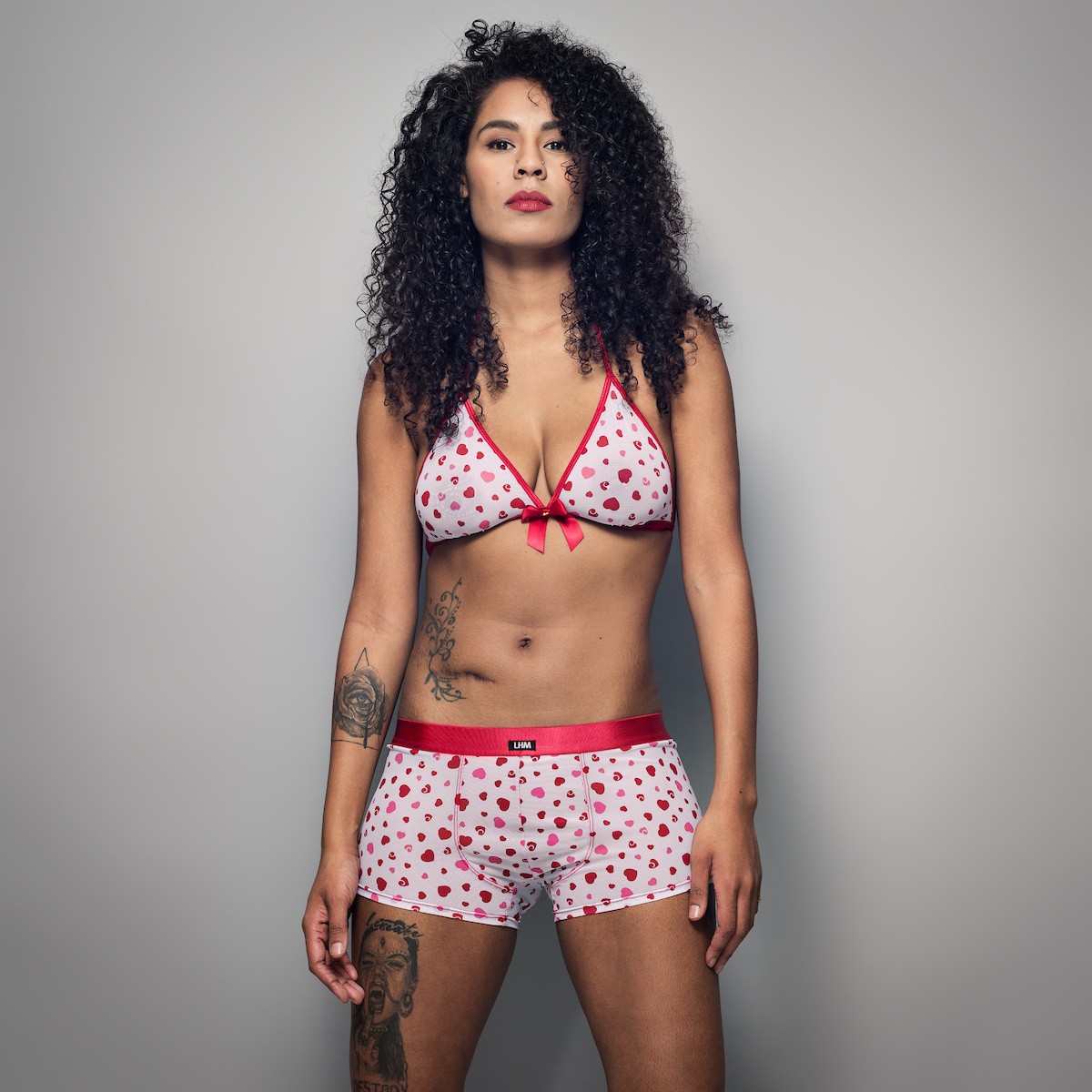 Stockings and Suspenders
Suspenders (in our humble opinion) are the epitome of sex appeal. Often made from elegant lace or raunchy wet look fabric, adding suspenders are a fool-proof way to push your look to the next level. After all, nothing says 'you're in for a night of unadulterated raunch' quite like a suspender belt and stockings.
Whether you fancy a classic suspender belt, a pair of knickers with suspenders attached, or suspender tights, our sizes run from a UK 6 to a UK 24, while our wide array of stockings run up to a size 30.
It's not just vulva owners who get to enjoy the rush of a fresh pair of stockings, though – our suspender and stockings sets can fit a wide range of body types. In fact, plenty of cis men enjoy the feel of suspender belts and other more feminine lingerie pieces. The Lovehoney Sheer Black Lace Top Thigh-High Stockings are especially designed for every body, so they are perfect for anyone who can't get enough of that lingerie feel.
Fishnet and Lace
Whoever decided fishnet and lace were female-only fabrics was seriously lacking in imagination.
Undeniably sexy, these light, body-baring fabrics are quintessential in the land of lingerie. Sheer, skimpy and marvelously stretchy, fishnet and lace underwear is perfect for baring some skin, or creating an edgy boudoir look.
Our lace collection is impressive to say the least. No matter your gender, you're sure to find something flattering, comfortable and sexy. From our Black Lace Boxer Shorts, to our Black Crotchless Lace Body if you've got a body we've got something lacy to put on it.
Fishnet is a great option for penis-owners too. While some fishnet pieces may feel a little bit uncomfortable on your bits, Envy's Fishnet Briefs and Boxers feature soft, rounded fishnet fabric and are especially designed to support your schlong.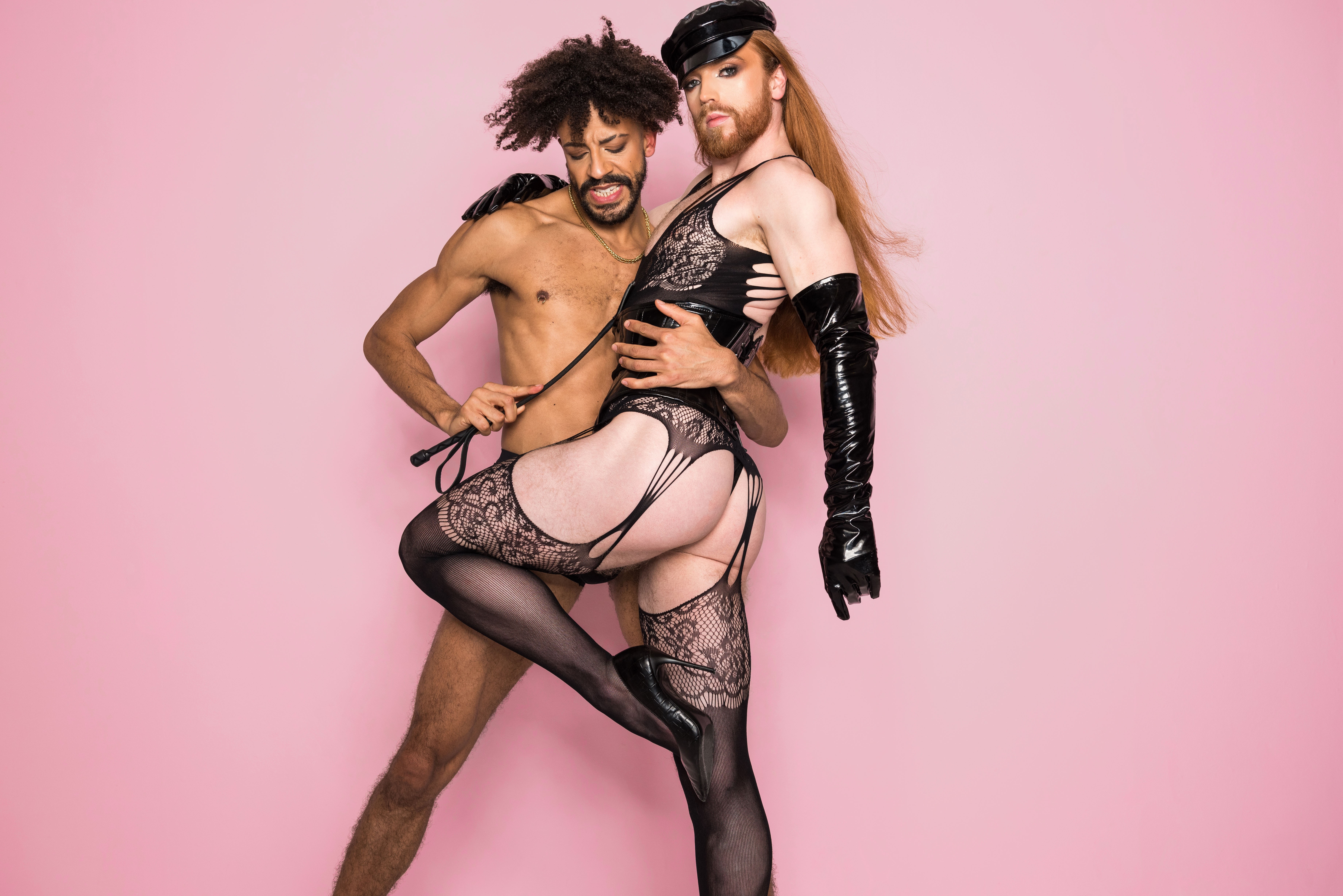 Everybody has a Lingerie Body
Designed to enhance your best bits, boost your confidence and delight your lover, lingerie is a wonderful way to explore what makes you feel sexy. No matter your style, gender, size or shape, there are great options available now.
So, mix it up, express yourself, and put your beautiful body in a home it feels great in.