6 Ways to Make Missionary Sex Even Better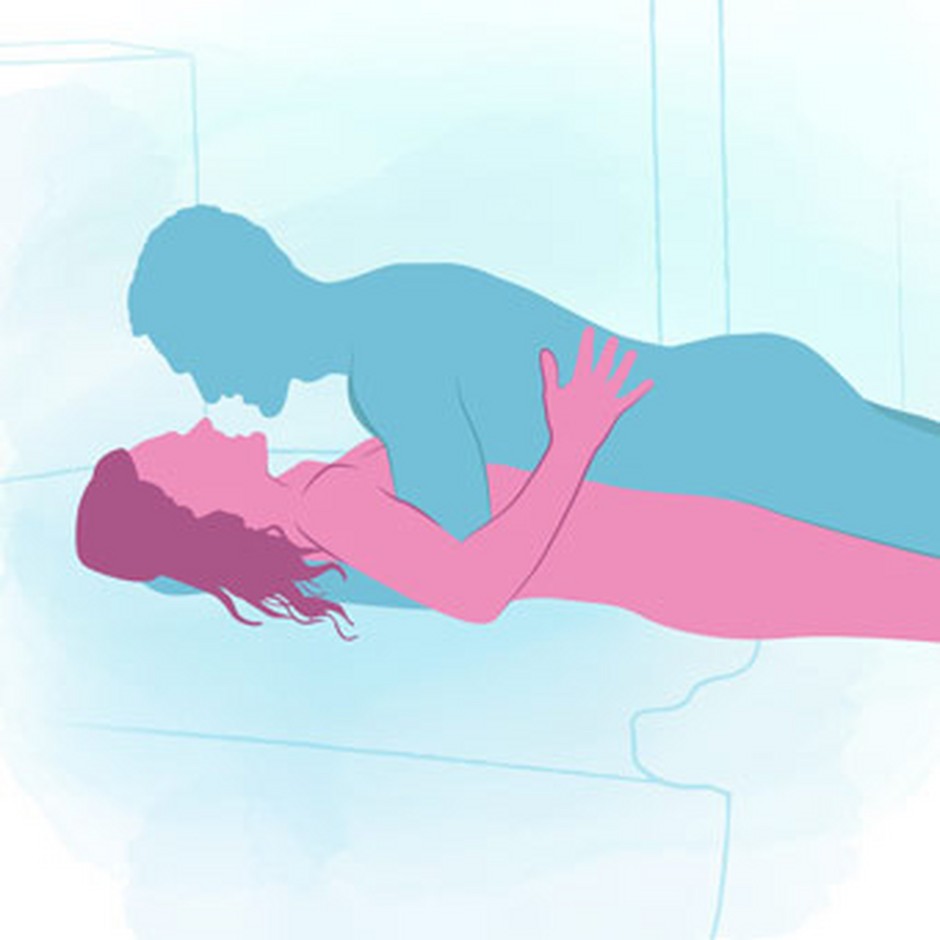 Your mission - should you choose to accept - is the most mind-blowing missionary sex of your life.
Notice how we said even better in the title? Don't fall into the trap of thinking missionary position is boring, vanilla, for beginners, or whatever stereotype you've heard. Missionary is one of the most intimate and pleasurable sex positions out there, and your mission is to realise its full potential.
Some of the benefits of missionary sex are the capacity for increased intimacy via deep penetration, kissing, biting and eye contact.
If you're getting a bit bored or found it wasn't for you before, there are six easy ways to have the best missionary sex of your life.
How to Have Missionary Sex
There's no such thing as a dumb question. If you haven't had missionary sex before, or maybe you have but used a different name, then here's a brief recap.
Missionary sex involves one partner lying horizontally on their back - let's call them the horizontal partner - while the other partner straddles them on top to enter them. (We'll call the horizontal partner HP and the top partner TP throughout the article, but maybe come up with something a little more raunchy for the bedroom.)
Take it Slow

Although it may seem counterintuitive, our go-to technqiue to spice up missionary sex is to slow it right down.
As we mentioned, this position has the potential to be one of the most intimate out there - should you choose.
While hard and fast has a time and place, a slower pace will really help all parties to enhance all the sensations this position brings.
Slow it down from the moment you begin. The TP should take their time sliding their penis or strap on into the HP, then pause once they're all in to let you both truly enjoy the moment.
Another benefit of slowing it right down it that the partner on top can add variety into the depth of their thrusts. Alternating between a few shallow thrusts before entering more deeply will build anticipation for everyone involved.
Add a Pillow

Pillows aren't only for pillow talk. Grab a pillow and place it underneath the lower back of the HP.
This position is perfect for deeper penetration due to the slight shift in angle of the cervix, It's also worth a try if the partner with a penis is on the smaller side of the scale.
Coital Alignment Technique (CAT)

Complex sounding name, easy to nail position. This is a modified missionary position that increases clitoral stimulation.
If you have a vagina, you may find that you can't orgasm from pentration alone. If this is the case, Coital Alignment Technique (CAT - yes another acronym) may be your holy grail.
To begin, have the TP position themselves a little higher up than in basic missionary position, allowing them to use more of a rocking motion.
Instead of the usual deep penetration that missionary sex offers, CAT means the TP's penis or strap-on is positioned at an angle that stimulates more nerves surrounding the HP's clitoris, as does their pelvic bone.
You can also add a pillow underneath while using CAT for a bit of extra oomph.
Introduce a Sex Toy

Sex toys are great for enhancing already mastered positions. While the closeness of bodies in missionary can make it a little harder to add a sex toy into the mix, it's still doable.
Double Penetration
Stay hands-free and create an ever fuller feeling by using the Lovehoney Ignite 20 Function Vibrating Butt Plug. Not too big, not too small, this sex toy is perfect for double penetration.
Try a Variation

There's plenty of easy variations to missionary position that give different feelings for both partners. The easiest way is to change up how the HP has their legs positioned.
For extra deep penetration, the TP should hoist the HP's legs over their shoulders. Grabbing the HP's hips also allows for greater leverage, and let's the TP pull the HP's hips while thrusting for faster, harder fun.
If you're smart watch is interrutping your sweat sesh to tell you it's time to stand up, this variation will come in handy. Have the TP stand and thrust while the HP continues to lie down.
This may not work if your bed is too low, but what better excuse to move things out of the bedroom? Tables and kitchen benches need not feel left out here.
BDSMissionary

The thought of BDSM can be intimidating for some, but it doesn't need to be. BDSM incorporates a variety of sexual practices that include bondage, discipline, dominance, submission, and sadism.
Whether you're ready to jump on the BDSM train with an all-inclusive ticket or are feeling hesitant, missionary is the perfect position to begin with.
Bondage is fairly easy in this position, regardless of technique, because the HP is lying down and doesn't require their hands or legs to support them.
If you have a bed head that allows for easy attachments, we recommend the Lovehoney Silky Black Bondage Restraints. Have the TP tie your wrists together and then to the bed. The silkiness of these restraints is a welcomed extra sensation, plus you'll be at your partner's control.
Alternatively, you can invest in a pair of handcuffs like the Bondage Boutique Faux Leather Wrist Cuffs. Not just for Halloween dress-ups, these cuffs are padded and adjustable for comfortable, BDSM play.
While handcuffs are typically used to secure the submissive (sub) partner's hands behind their back, this may be a bit uncomfortable during missionary position. Feel free to try fastening them in front of the HP's body.
The right restraints combined with missionary position are your best bet for non-intimidating BDSM fun. Heck yes.
Bang-For-Your-Buck Bonus Tip: Lube

Just because we like you, here's a bonus tip. Add your favourite lubricant to keep things slippery and sliding. Friction free fun is always better. Try Lovehoney Enjoy Water-Based Lubricant.
As you can see, missionary sex should be a staple in your sexual repetoire for a reason. Together, you and your partner can enhance this classic in a way that keeps you both oh so satisfied.
Explore Lovehoney best-sellers