5 Ways to Use The Lovehoney Lust Remote Control Wearable Couple's Vibrator
The Lady Gaga of couple's vibrators.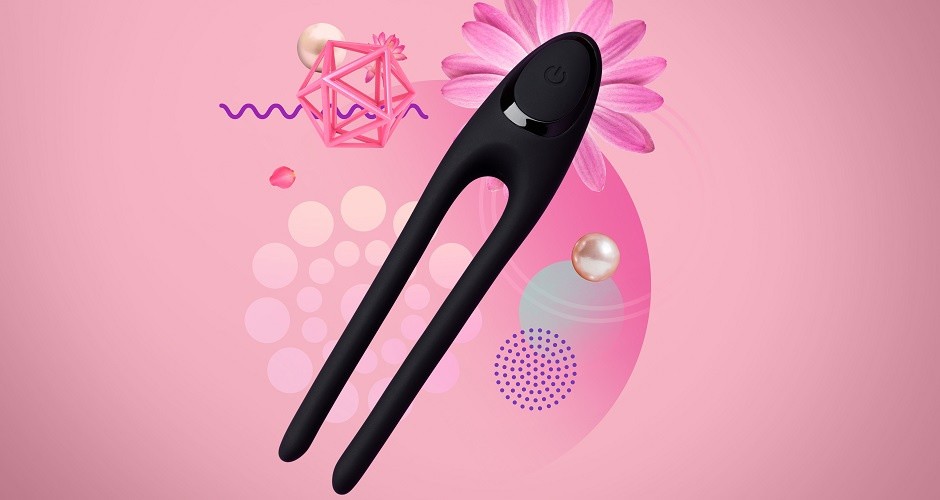 I regret to inform you that the Lovehoney Lust Remote Control Wearable Couple's Vibrator can't sing, dance and act the way Gaga can but this clever triple threat certainly has its own talents. One of the latest toys to make use of Lovehoney tech is already a hit among couples and singles alike with its flexible arms—which can be manoeuvred anyway you want them—and rumbly vibrations.
Now, your average vibrator will usually have a fair amount of uses if you use your imagination. Add in the ability to change your toy into multiple shapes for any kind of body and the number of uses start to become a bit heftier—so where do you begin?
A new style of toy can sometimes feel a little confusing at first so we decided to put together this handy guide to help you discover all the ways an ultimate all-rounder like this one can get both you and your partner's rocks off.
1. Clitoral stimulator
To give the clit some hands-free love, twist the arms of your Lust toy upwards so it looks like they're trying to touch the tip. Shimmy it in between your vulva lips with the arms pointing towards your tummy where it should stay snugly vibing against your pearl.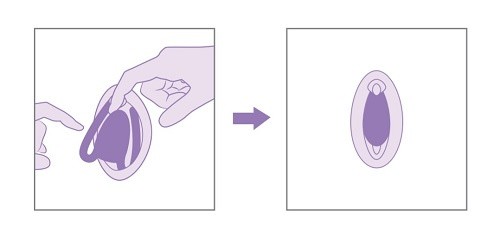 At this point, you could partake in a multitude of activities including vaginal penetration (with a penis, your fingers or another toy), nipple play, or try to get into some anal action. You could even take this opportunity where you
are receiving constant stimulation—but your hands are free to roam—to treat your partner to some oral or sensual touching.
Alternatively, if you would rather use your vibe with your hands, it's length and slim but malleable design mean it is great for getting the right angle during solo or partnered play, especially if you have lower moveability in your hands.
2. G-spot stimulator
Another one for the vulva-owners. The Lust Wearable Vibrator can also be placed so it gives your G-spot and labia a hug from the inside out. Spread your toy's arms out wide and upwards (into the air like they just don't care) so you can slip the head into your vagina while sliding and bending the arms around the outside of your lips to hold on.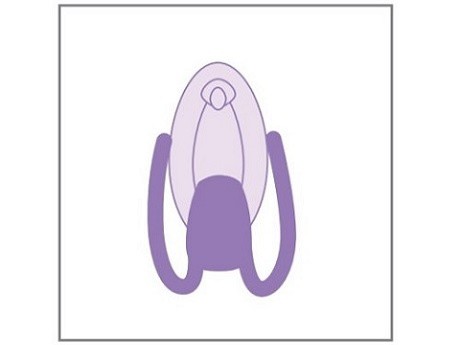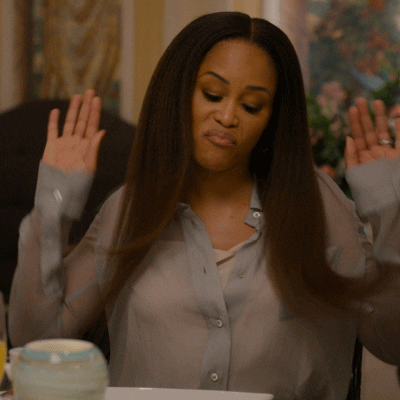 For a different kind of grip for your vibe, bend it into a 'C' shape, insert the head with the arms pointing towards your clitoris and gently squeeze it on both sides against your G-spot wall. Depending on the positioning of your vulva, you may even be able to press the tips of the arms on to your clitoris for rabbit-like vibes. Hello, blended orgasms!
Again, feel free to get into some dual stimulation however you like to play alone or with your boo.
3. Cock ring
Ever thought you might need a cock ring with just a bit more adjustability and bit less tightness? This is the one for you. Simply wrap the Lust vibe around the base of your favourite peen while you're buffing the banana or getting it on with someone and feel the rumbly vibes from testes to tip.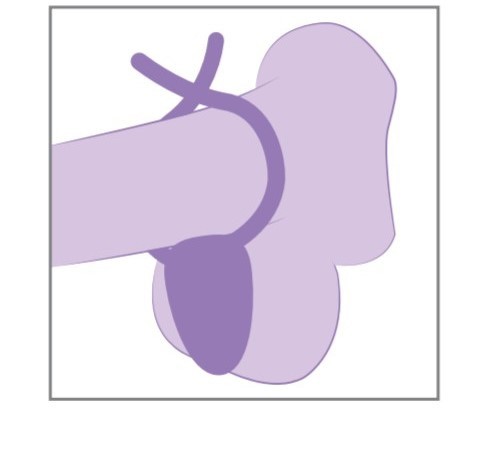 By not having the springing elastic-like material which a lot of love rings are made from, wrap-around vibes focus more on stimulation and less on cutting off blood flow. This makes it a superb option for those who find regular rings too tight or uncomfortable.
Positioning the head of this toy when it is wrapped around a
penis can completely change the experience for different kinds of couples. For example, doggy-style sex where both partners have a penis can hugely benefit from placing the toy's head below the wearer's shaft where it can be close to both participants' balls or perineum. Hand over the remote control to the bottom partner and let them have the power over the functions and intensity.
4. During penetration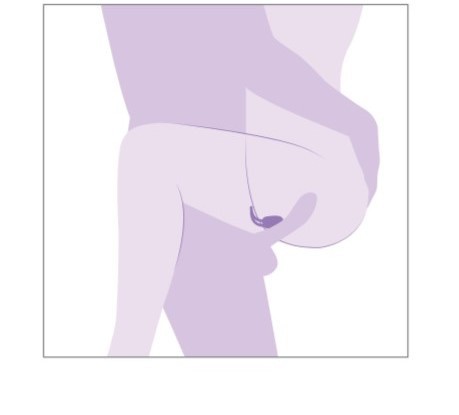 Going back to the 'C' shape we made before for the G-spot, you'll want to whip that move out again for a bit of what you fancy. With the smooth, slim head of your vibe inside of the vagina, your partner will have enough room to slide fingers, a strap-on or their penis (if they have one) in behind it.
For hetero couples in particular, the vibrating pressure against the G-spot and shaft of the penis feels incredible. Plus, you can both rest easy and enjoy yourselves knowing a lot of the work is being done for you. It's toe-curling pleasure you can both sink your teeth into.
5. Anywhere (except in the anus, sorry)
Fingers, toes, ears, lips, nips, tummy - the body is your oyster when it comes to good vibrations. Run your vibe over yours or your partner's whole body (paying particular attention to the erogenous zones) to explore the sensations it can bring. If it feels good, see where it take you.
This toy runs at 6 inches long and does not have a wide base which means it unfortunately can't be used for anal insertion. It doesn't mean your back door can't have a good time though.
You can use this vibe to stimulate and pleasure the whole area outside of the anus and once you're good and aroused, this could also be a good time to get into some anal penetration with your toy hugging the penis or a dildo.
Check it out
Lovehoney Lust Remote Control Wearable Couple's Vibrator
$38.98
$129.95
You save:
$90.97 (70%)
How many ways do you want to play? With this ultra-flexible, wearable couple's vibrator, the possibilities are endless. Boasting 7 vibe functions to choose from, its posable arms wrap around whatever body part you please, so you can share the vibes.
What customers say: "We already have a few vibrators however nothing like this"