Beginner's Guide to Sex Toy Materials
Master the world of sex toy materials to make sure your next toy ticks all the boxes.
Ever wondered what dildos are made of? It turns out that there's a whole bunch of different types of dildos and dildo materials, each of which has its own look, feel, function and benefits to bring you different sensations and the best pleasure possible. From smooth silicone to firm metal and lush latex, there's sure to be a material that works for you.
When picking the perfect toy, the feel of the material is a huge part of the consideration process. Everyone has different preferences, so what feels incredible for one person might be a major boner killer for someone else. To help you make the best choice next time you're on the hunt for a naughty toy, we've broken down all the need-to-know facts about sex toy materials in this nifty guide.
Glass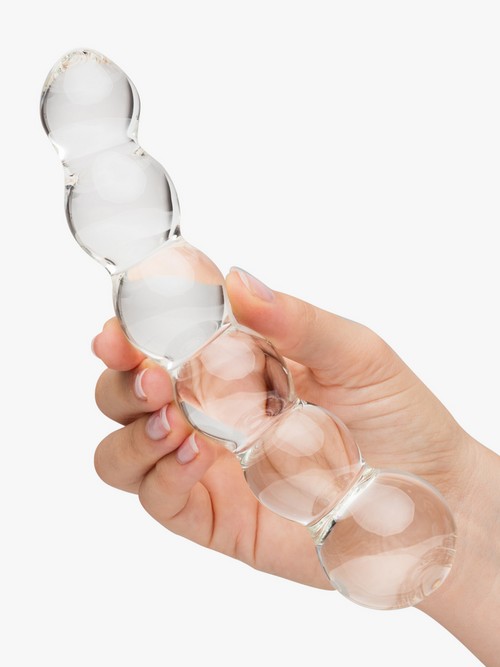 First up, gorgeous, gorgeous glass. When you first think about sex toys, glass probably wasn't the first material to come to mind, but we're here to tell you it makes mighty fine toys and is one of the best dildo materials.
Glass sex toys are incredibly popular due to their beautiful appearance and versatility. Glass toys are temperature responsive and can be heated up or cooled down to add a fun new dimension to your play. As you'd imagine, glass toys are nice and rigid, which offers a delicious firm pressure that's perfect for stimulating those internal hot spots. They're also perfect for people who aren't into vibrations: they're completely static, so you have total control of your pleasure in the palm of your hand.
Although glass might not be everyone's first pick for popping up your paradise slice or your patootie, glass sex toys are made from a very different type of glass to household items like drinking cups and lightbulbs. Glass sex toys are made from borosilicate glass, which is ultra-durable and won't shatter into a million jagged pieces if you accidentally drop it. And one of the best things about glass toys is they're super easy to clean. Just give it a good wash in hot water and leave it to dry before storing away safely.
Lastly, there's no need to worry about lube compatibility if you're allergic to a specific type of love juice. You can use whatever slippery stuff works for you.
Keen to give a glass toy a go? Here's a quick rundown of the benefits of glass toys:
Compatible with: Water-based, silicone and oil-based lubricants.

Feel: Smooth and rigid.

Smell: Odourless.

Taste: Tasteless.

Allergens: Doesn't contain phthalates or latex.
Silicone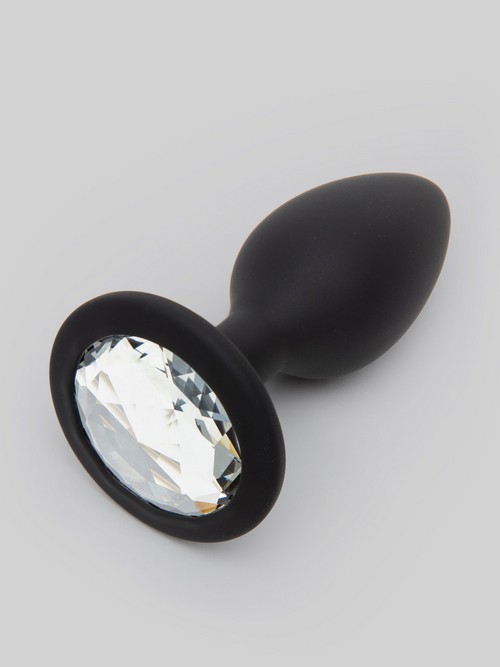 Silicone is one of the better-known sex toy materials and it just keeps getting more popular. Silicone is the material of choice for lots of high-end sex toys thanks to its non-porous surface, hypoallergenic properties, seam-free finish and ability to transmit vibrations from top to bottom. It's clean, it's silky smooth AND it's super long lasting. What more could you want from a sex toy? Because of its great reputation, many people consider silicone to be the best dildo material.
If you're keen to explore silicone toys a little more, check out the Happy Rabbit and Lelo ranges. These super luxe brands feature high-quality silicone across lots of their products, so it's well worth paying a few extra dollars for a quality toy that will withstand the test of time.
When it comes to caring for your silicone toys, don't make the mistake of using a silicone lube. Silicone is attracted to itself, so using a silicone lube with a silicone toy will cause the material to degrade before its time. You're best off sticking to water-based lubes with your silicone toys.
Compatible with: Water-based lubricants only.

Feel: Smooth and beautifully shaped.

Smell: Odourless.

Taste: Tasteless.

Allergens: Doesn't contain phthalates or latex.
Latex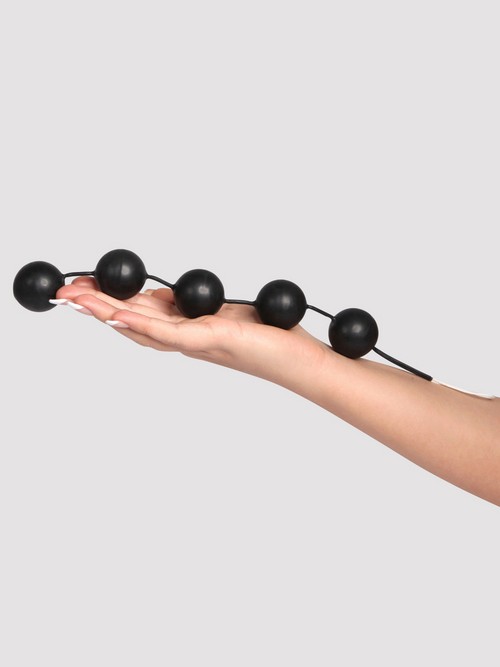 Next up is latex. Latex is used to make a whole bunch of fun toys as well as some super smokin' clothing. Latex is a type of rubber that's super flexible, so it can be moulded into some incredibly stimulating shapes. Because of its amazing pliability, you'll often find it used to make inflatable toys as it can be easily expanded.
Latex toys have a wonderful smooth texture that can be polished with a silicone lube or latex shiner to give it a sexy wet-look finish.
If you want to keep your latex pieces looking their best, you've got to give it a bit of TLC. Give it a good spritz with an antibacterial sex toy cleaner and leave it to dry completely before sprinkling it with a renewer powder. The powder will help your latex toys stay soft, supple and flexible so you can enjoy them for longer.
Compatible with: Water-based and silicone lubricants.

Feel: Smooth, rubbery and flexible.

Smell: Slight rubbery smell.

Taste: Slight rubbery taste.

Allergens: Doesn't contain phthalates but does contain latex (SURPRISE).
Metal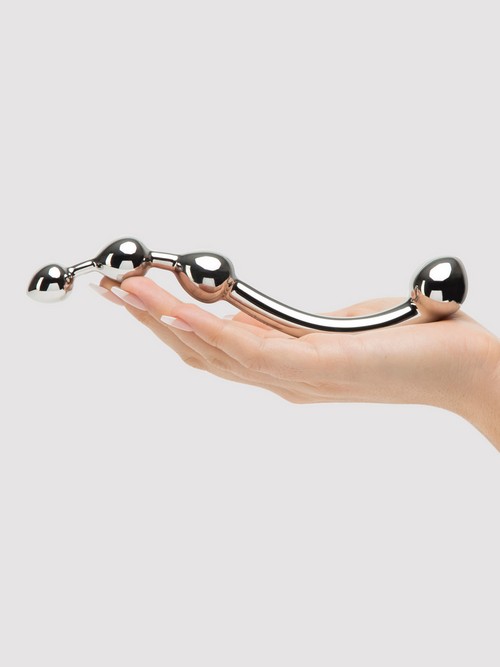 Here at Lovehoney, we love a metal sex toy. They're non-porous, waterproof, skin safe, super durable and compatible with all types of lube.
As you can imagine, being made of stainless steel means these toys are a little on the heavier side, which means they're great for people who like weight with their pleasure. Metal toys are often available in a range of different weights, so be sure to check the product description so you know just how heavy the toy is.
Just like glass toys, metal can also be used for temperature play. Just give them a dunk in warm or cold water to bring them to the right temperature before your romp. Some metal toys even work with an electric current if you're keen to dabble in some electronic stimulation. Check out the ElectraStim range for an electrifying kind of sexual stimulation.
Metal toys are super rigid and offer no flexibility, which makes for a great dildo material. Although metal toys aren't everyone's cup of tea, they're perfect if you love the sensation of firm pressure and they're ideal for hitting those internal sweet spots.
Compatible with: Water-based and silicone lubricants.

Feel: Smooth, cold and rigid.

Smell: Odourless.

Taste: Tasteless.

Allergens: Doesn't contain phthalates or latex.
Hard Plastic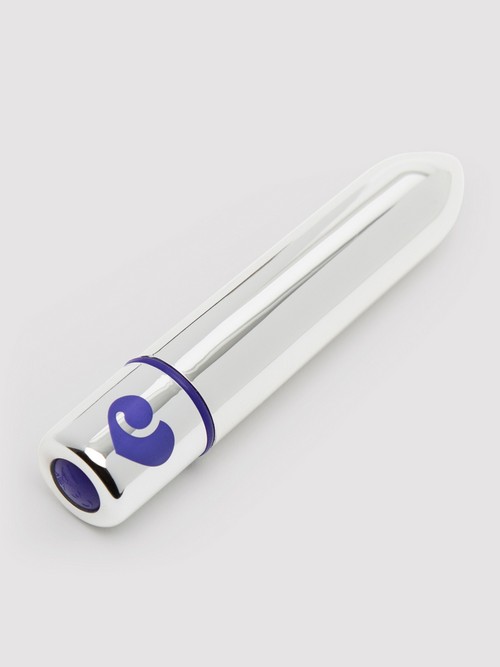 Acrylonitrile butadiene styrene plastic, or ABS plastic to us regular folk, is a hygienic and rigid material, making it a crowd fave for toys like bullet vibrators and classic vibes. This type of plastic is excellent for transferring those delightful vibrations while also offering firm, strong stimulation. You can also pair it with any type of lube, plus it's nice and easy to clean.
If you're a fan of a velvety touch with the same level of firmness, then you'll want to go for smooth coated plastic, which is just ABS plastic with a lovely smooth rubber-based or polyurethane coating. ABS plastic toys are often more affordable than other sex toy materials, so they'll deliver the pleasure without inflicting pain on your back pocket.
Compatible with: Water-based and silicone lubricants.
Feel: Smooth, hard and strong.
Smell: Odourless.
Taste: Tasteless.
Allergens: Doesn't contain phthalates or latex.
Try: Lovehoney Magic Bullet 10 Function Silver Bullet Vibrator
Jelly Rubber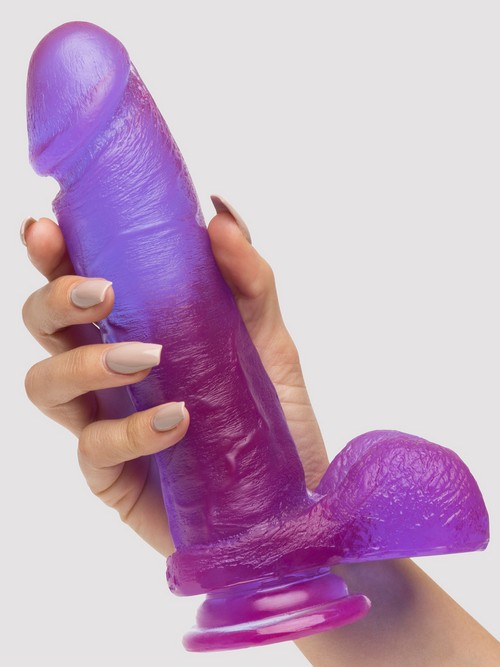 Jelly rubber, also known as PVC, is one of the least expensive materials going. It can be easily moulded and coloured to almost any specification. Although jelly rubber has been on the block for years, it's become less popular recently due to some confusion surrounding phthalates - chemicals which are added to rubber to make it flexible. In saying that, not all jelly rubber toys contain phthalates, so it's well worth checking our toy specifications just to be sure.
Nowadays, you'll see toys made from skin-safe rubber instead of jelly rubber. This material offers the same incredible properties without the use of phthalates. If you've got yourself a jelly rubber toy, make sure to wrap it in a condom before using it. And make sure you don't store jelly rubber toys together - the material doesn't play nice with itself, so they'll melt into one big jelly toy mess.
Compatible with: Water-based and silicone lubricants.

Feel: Smooth, rubbery and flexible.

Smell: Strong rubbery smell.

Taste: Slight chemical taste.

Allergens: May contain phthalates and does contain latex.
Try: Doc Johnson Crystal Jellies Ballsy Suction Cup Dildo 8 Inch
Soft Plastic (Realistic Feel)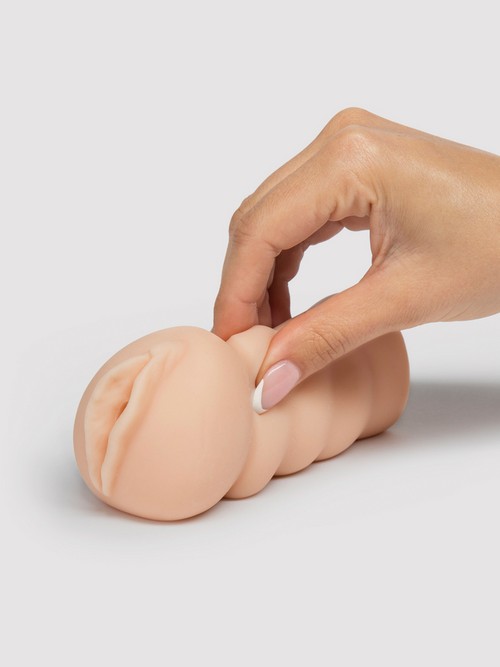 Realistic-feel toys are often made from a combination of different materials that are usually trademarked. CyberSkin, Real Feel Super Skin, Better-Than-Real, Fanta Flesh and Sensafirm are all similar elastomer-based materials that are used to make realistic feel toys.
Realistic-feel sex toys are designed to look and feel as natural as possible. They even retain heat, so they can stay at body temperature for a super authentic experience. Whether you're after a rubber ass sex toy, a lifelike V or a pocket pussy, we've got plenty of realistic toys that feel just like the real deal.
Realistic feel materials are porous, so you need to make sure you're cleaning them properly. Use warm water or a sex toy cleaner before letting them dry thoroughly. Once they're dry, give them a good dusting with corn starch or a renewer powder to keep them soft and supple.
Compatible with: Water-based lubricants only.

Feel: Firm, tactile and life-like.

Smell: Strong rubbery smell.

Taste: Rubbery taste.

Allergens: Check individual descriptions for latex and phthalates content.
More Sexual Happiness Advice
You can never know enough about sex, right? Why not join us on our sexploration journey? Stay up to date with the latest advice on our blog, the Lovehoney forum and the weekly Sexual Happiness podcast.