7 Discreet Sex Toys (That You'd Never Know Were Sex Toys)
No privacy? No worries. You can flash your stash without anyone ever knowing with these super discreet sex toys.
There's no denying it: discreet sex toys can come in very handy when you've got a house full of people, curious kids or perhaps a wandering housemate that likes to pop into your room unannounced every now and again.
When it comes to sex toys, discreet gadgets aren't just designed to physically look like something else, but they're also intended to help you quietly get your rocks off when there's someone on the other side of the wall.
Now, we're by no means trying to say that sex toys should be discreet or you should be embarrassed about your collection. We encourage sexual happiness and champion the loud and proud at Lovehoney. But there's no doubt discreet sex toys can come in handy when you're trying to fly under the radar and enjoy your private time… privately. These nifty gadgets are perfect if you've got kids, roommates or live at home with your parents and you're not too keen on prying eyes or wandering hands stumbling across your kinky collection.
Looks like a camera lens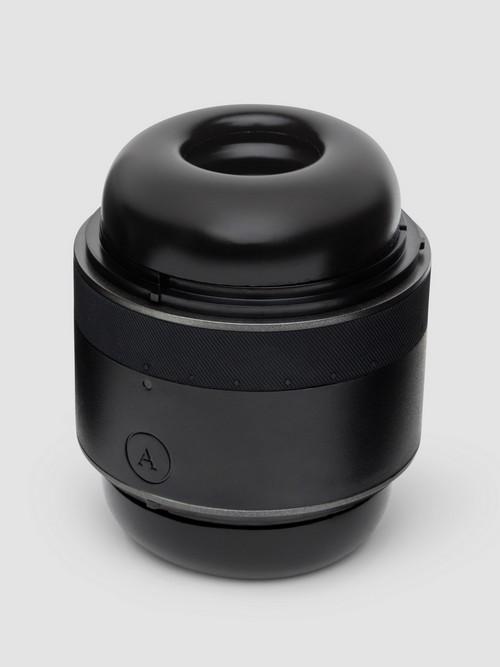 Arcwave Voy Compact Adjustable Silicone Male Stroker
If you're on the hunt for discreet sex toys for men and penis owners, we've got you covered with this incredible stroker cum camera component.
While this stroker is designed to deliver when it comes to penile pleasure, you can easily leave it out on your bedside table without fear of getting caught because it looks just like a camera lens.
Enjoy the innovative Tightness Adjustment System (TAS) that's specific to Arcwave so you can cycle through the 8 different pressure settings to perfectly tailor this toy to your tool. Although this masturbator is perfect for elevating your next solo fap sesh, the open-ended design also lends itself well to a bit of tongue fun with your kinky companion.
What customers had to say: "I loved the design! This toy is also discreet, so you can leave it out and no one would know what it was. So no awkward questions when you forget to put it away."
Looks like a make-up sponge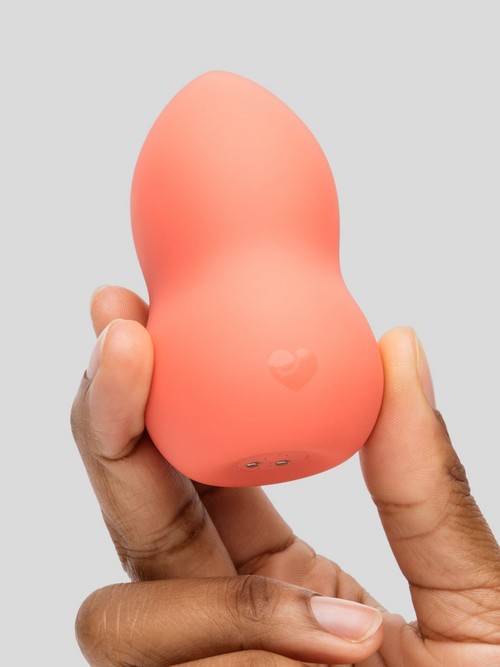 Lovehoney Daydream Rechargeable Clitoral Vibrator
This little vibe will make the perfect addition to your travel makeup case, but make sure you don't accidentally confuse it for your actual makeup sponge. Crafted from squishy dual-density silicone, this little vibe provides the perfect amount of cushion for your clit.
Designed for delightful external stimulation, this clitoral vibe offers 3 speeds and 6 vibrational patterns to enjoy. Cycle through the modes using the simple single-button interface.
What customers had to say: "I love, love, love the design of this little toy. It looks just like a makeup blender and can easily go unnoticed in your bedroom (so much so that I've actually temporarily lost it, ha!). The silicone is velvety soft, and I adore the colour."
Looks like a rose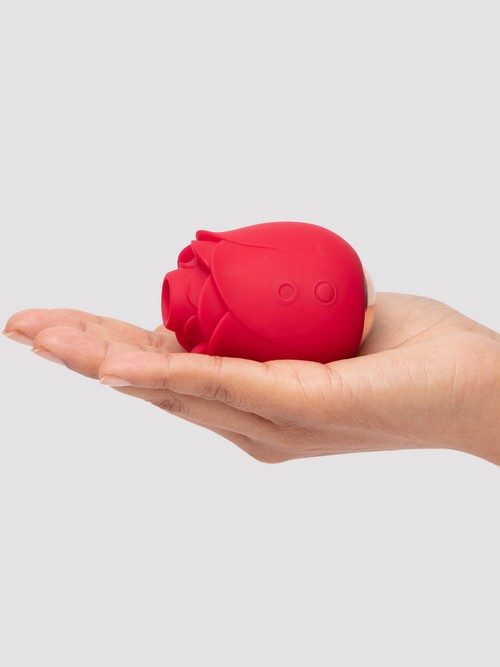 Lovehoney Rose Toy Clitoral Suction Stimulator
When it comes to discreet sex toys for women and vulva owners, you can't go past a clitoral suction stimulator. And why not get one that resembles a beautiful rose to use on your special flower?
Featuring Pleasure Air Technology, this delightful clitoral stimulator comes complete with 10 intense suction modes that'll have you at the finish line without the numbing sensations that often come with more traditional clitoral vibes.
Plus, this rosy looker is completely waterproof so you can take your fun to the tub should the mood strike.
What customers had to say: "This little rose is perfect. It's quiet, it works better than advertised and is very easy to charge/clean. It's best solo but can still be a fun add-on to partner play."
Looks like a loofa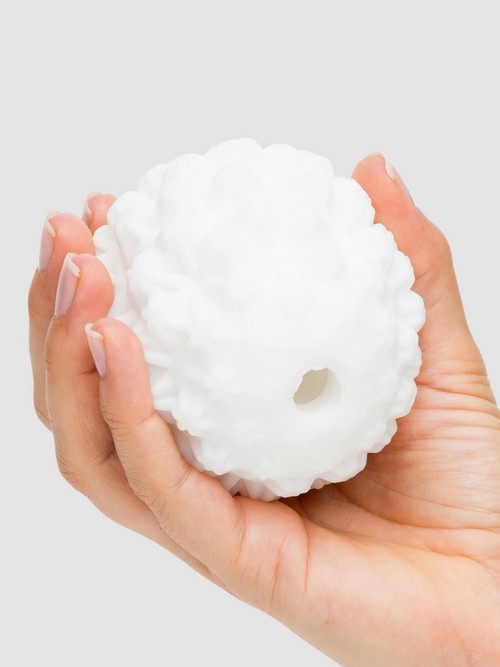 TENGA GEO Aqua Textured Male Masturbator
Another ingenious design for the penis owners, TENGA is renowned for their thrilling male masturbators - and the TENGA GEO certainly delivers on that reputation. This reversible sleeve features intensely detailed textures on either side that'll help you to pop your cookies in no time.
Use solo or with your playmate for a bit of extra fun during pleasure time. Just apply a generous amount of your favourite water-based lube before riding the waves of pleasure, courtesy of the GEO.
Plus, the reversible design makes cleaning a breeze, and with a display stand that also doubles as a drying stand you'll have no trouble keeping this ornamental sleeve in pristine condition.
What customers had to say: "This is great for solo or couples play. It's well made, excellent quality and easy to use. Unless you knew what it was, you can even leave it out on the bedside table and it looks like a nice ornament."
Looks like a gadget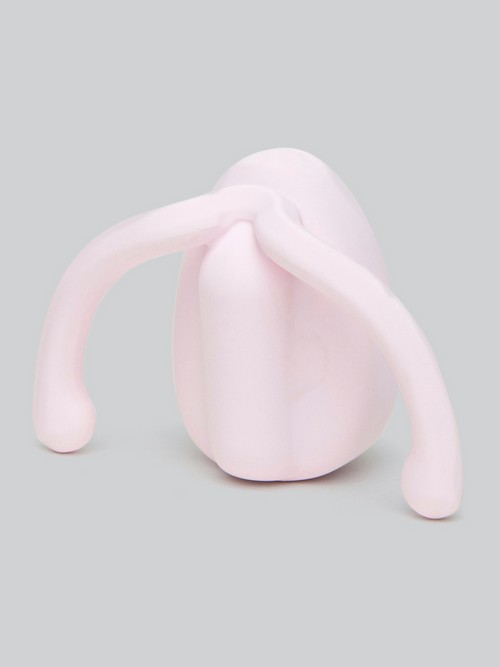 Dame Eva II Hands-Free Rechargeable Clitoral Vibrator
If you're one of the many that need a bit of clitoral stimulation to get you off during coitus, then this wearable clitoral vibe is just for you. Thanks to its unique design, the Dame doesn't give off obvious sex toy vibes, so there's little chance of getting caught out if you leave it on your bedside table.
Choose from a trio of vibrational intensities to level up your pleasure for some hands-free fun.
What customers had to say: "This little guy rocks! Takes some time to get the adjustment right and it might not work for everyone, but once we got it to stay in place (within a couple minutes max) it was great for both of us!"
Looks like an ornament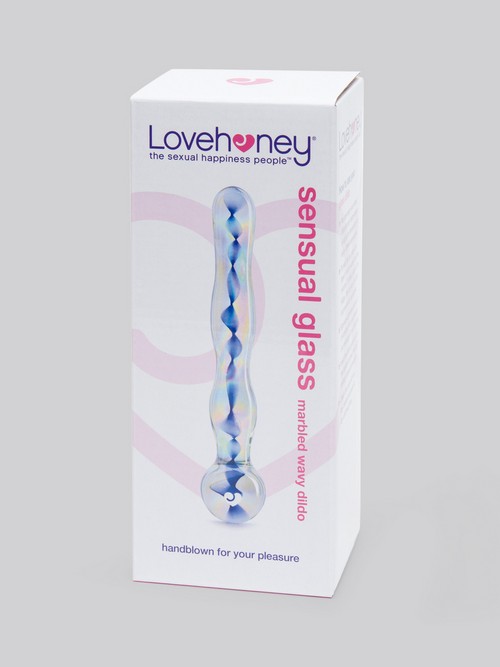 Lovehoney Marbled Sensual Glass Prober
This discreet dildo is just what you need to hit those internal sweet spots. This glass prober is as functional as it is beautiful, featuring a stunning pearlescent finish and striking blue spiral that runs the length of the shaft.
This massager also doubles as the perfect patootie probe for a delicious internal anal massage if you've been looking for discreet anal toys. The wavy, curved shaft makes it perfect for hitting those internal erogenous zones that other toys, fingers or peenies just can't reach. Plus, the rigid feel of this body-safe glass prober is ideal for delivering a deliciously firm massage.
Made from glass, this prober is also temperature responsive if you're keen to experiment with temperature play and different sensations. Just pop it in the fridge or gently warm it up by submerging it in warm water to test out these varied sensations.
What customers had to say: "First of all, this is a really good-looking item. Could be an art object sitting on your bookshelf! It's also really easy to clean and take care of. Just soap and water and it's good as new. And finally, the rigid feeling of glass gives great sensations (and you can also play with temperature to explore this even more)."
Looks like a lipstick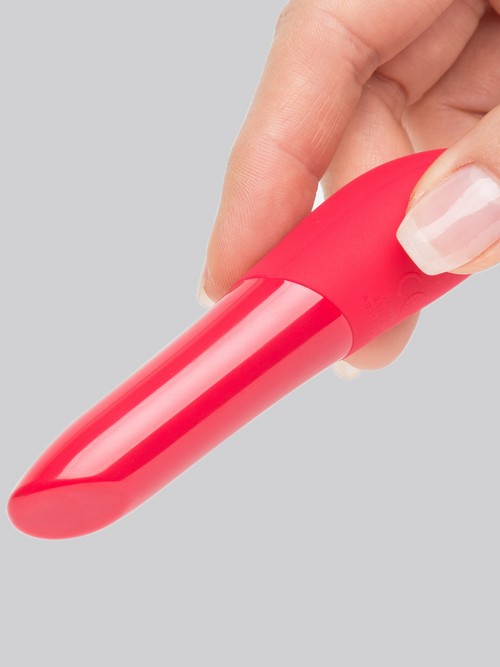 We-Vibe Tango X Lipstick Rechargeable Bullet Vibrator
When it comes to discreet adult toys, you can't go past the classic lipstick vibrator.
Despite its size, this mini vibe sure does pack a punch. With 7 vibrational modes and 8 intensity levels to choose from, this vibe is ideal for precise stimulation all over your bod. And thanks to its petite size and USB rechargeability, this vibrator makes for the perfect travel companion for a discreet quickie on the go.
Thanks to the whisper-quiet vibrations, you can enjoy a bit of fun wherever you are.
What customers had to say: "The tango vibrator is the only bullet that pushes me over the edge. I love how quiet it is!"
More Sexual Happiness Advice
You can never know enough about sex, right? Why not join us on our sexploration journey? Stay up to date with the latest advice on our blog, the Lovehoney forum and the weekly Sexual Happiness podcast.