How to Style Your Pubic Hair
Whether you know it as manscaping or lady gardening, it turns out that the vast majority of people are keeping their pubes styled to perfection.
Did you know that roughly 92% of women and 83% of men indulge in a bit of pubic hair styling?!
Just like the hair on our heads, brows and faces, public hairstyles come in a range of different shapes and colours. Some people prefer to go bare, while others like it neatly trimmed and a special few favour the au naturel approach.
Should you shave your short 'n' curlies?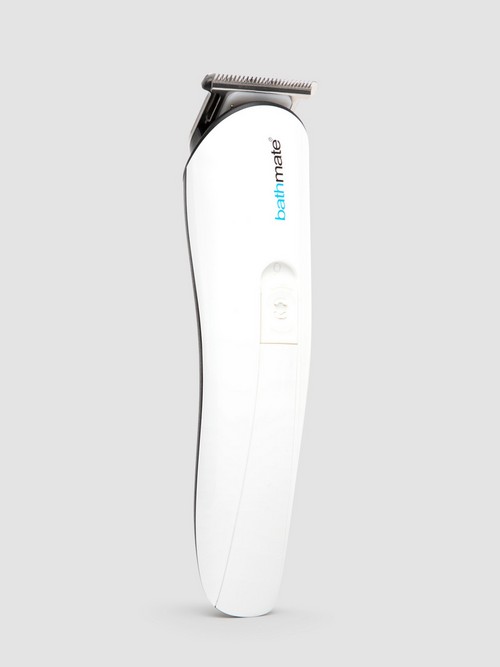 Turns out there's no right or wrong way to maintain your pubes.
If you do decide to partake in a bit of pubic hair design, there are a few things to keep in mind before grabbing the razor so you don't do yourself a mischief. For those Brazilian fans, they say their cut feels cleaner, is less hassle for their kinky companions and even leads to increased sensation. Achieve this look with the Bathmate Trim USB Rechargeable Grooming Kit.
"I am someone who hates shaving. My skin gets irritated really easily, so purchasing this was a game-changer for me. It doesn't irritate my skin, it functions well, I like the inclusion of the different pieces to choose the length you want your hair to be." - naive
Full bush fanatics have other ideas and believe that your pubes are there to protect your sensitive areas, making you less likely to catch STIs while helping to retain libido-boosting pheromones that make you smell like even more of a snack to your sidekick.
Many also find their lover's personal preference influences their own choice, but when push comes to shove the razor is firmly in your hands.
Choices, choices…
Shaving your pubic hair isn't the only option when it comes to hair removal. There are plenty of methods you can use to remove your hair entirely, keep it trimmed or even create stunning pubic hair patterns.
Laser hair removal gives you the longest-lasting results but needs to be done in a salon by a trained professional. Using specially designed laser hair removal technology, laser hair removal is ideal for permanent hair reduction. The lasers work by targeting the hair follicles to inhibit or delay any future growth. Depending on your skin tone and hair colour, laser hair removal takes between 2-10 sessions to see results.
IPL hair removal, also known as intense pulsed light technology, uses a broad spectrum of lights to treat an area and remove hair. IPL is a weaker alternative to laser hair removal. It often takes more treatments and produces less effective hair reduction overall.
Waxing treatments can last up to four weeks and can be performed either at home or in a salon. Wax is heated and smoothed onto the skin in the direction of the hair growth. A cloth strip is applied before the wax cools and hardens, which is then pulled back in the opposite direction to remove the hair.
Trimming doesn't remove the hair completely but instead helps to shorten it for a more groomed appearance. Many personal groomers come with a smaller head that allows you to get into all those nooks and crannies. You can also use a trimmer to create a range of public hairstyles using stencils.
Shaving is a quick, convenient and relatively painless method of hair removal when done correctly! Use a disposable razor or pick up a rechargeable razor to help you style your pubes. Read on to find out exactly how to shave pubes!
How to get the smoothest shave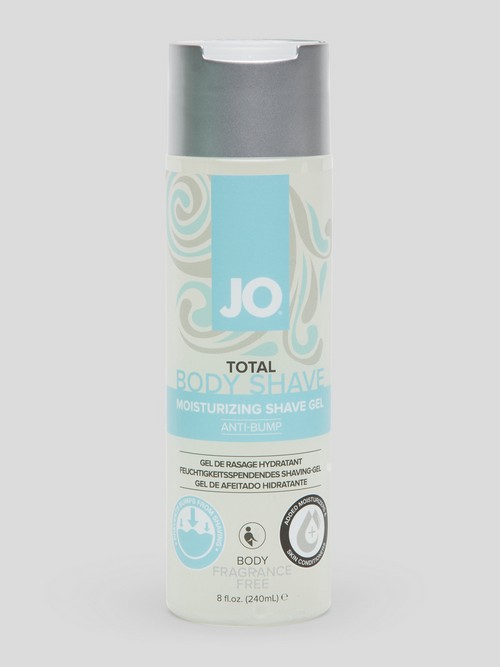 Sadly, they don't teach you how to shave your vag in school, so we've put together some of our top tips to help you nail female pubic hairstyles.
Pick your razor of choice. On one end of the spectrum you've got the single-use disposable razor or on the other end you have the long-term electric razors. While a little more pricey, they come in interchangeable heads and can be either battery operated or rechargeable. They're also a great way to reduce your environmental impact by choosing to reuse over disposable plastic. If you do go the disposable route, be sure to actually dispose of your razor after one or two uses. The blades blunt easily leading to dragging, which can wreak havoc on sensitive skin.
Trim your tresses. If you're rocking a full bush and are looking for a tidy-up, we recommend trimming your hair first as tackling a thicket of hair can lead to discomfort.
Prep your pubes. In order to get the closest, most comfortable shave, you'll need to open up the follicles and soften the hair by having a bath or shower beforehand. If you don't have time, holding a warm, moist flannel over the area for a few minutes will do the trick.
Use shaving foam or cream. A specially formulated shaving cream or foam can help to reduce friction, making your shave nice and smooth. The System JO Women Unscented Anti-Bump Shave Gel 240ml is unscented and designed to help minimise bumps and shaving rash.
Make sure that the skin is taut by pulling your skin upwards, starting just below the navel. If you're intending on removing every last strand, it can be worth positioning a mirror beneath you so that you can see what you're doing, minimise any accidental nicks and help you to see any areas you may have missed. This can be especially important if you're trying to figure out how to shave balls to perfect your male public hairstyle.
Go with the grain. Shave with the grain initially until you've removed most of the hair before going against the grain to finish it off… But be warned, there's more risk of causing irritation and ingrown hairs with a closer shave.
Hydrate your skin. Pat yourself down to remove any residual cream or foam before applying a generous amount of moisturiser or oil to rehydrate and calm the skin. The Earthly Body Dare to be Bare Soothing Miracle Oil 30ml is perfect for post hair removal nourishment!
More Sex Essentials advice
More Sexual Happiness Advice
You can never know enough about sex, right? Why not join us on our sexploration journey? Stay up to date with the latest advice on our blog, the Lovehoney forum and the weekly Sexual Happiness podcast.