The BDSM Toys You Should Add To Your Play
Once you've dabbled in beginner BDSM toys, it's time to widen your toy collection with more advanced toys.
If BDSM play is already part of your sex play and you've moved beyond the beginner stage of handcuffs and blindfolds, now's the chance to upgrade your toy collection by getting into some more advanced BDSM toys.
Lovehoney has an excellent collection of BDSM toys to satisfy intermediate to advanced BDSM fans. As always, it's different strokes for different folks, so dive into our wide range of toys to find something that puts the vroom in your engine.
Fetish Clothing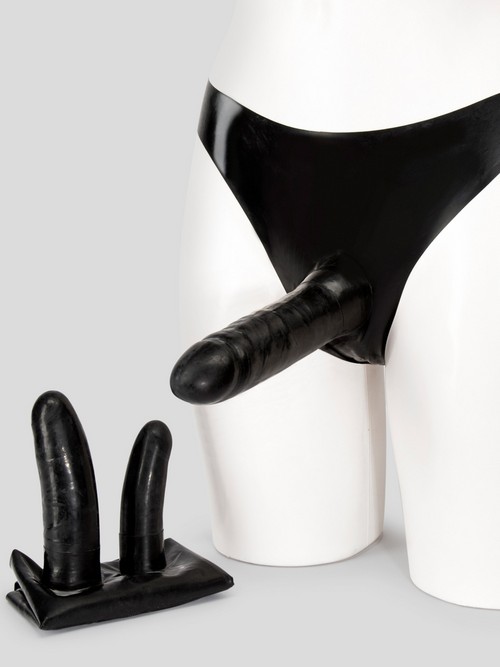 Getting your gear on is at least as fun in BDSM play as getting your gear off. Check out these advanced fetish wear items.
Count them - not one, not two, but three dildos. Peg your partner while enjoying a double thrill from vaginal and anal dildos.
Whether you choose to wear these out on the town for a killer look, or in the boudoir for fisting adventures, is entirely your call. Extra-long black latex gloves take the fetish look to the next level.
Blindfolds & Gags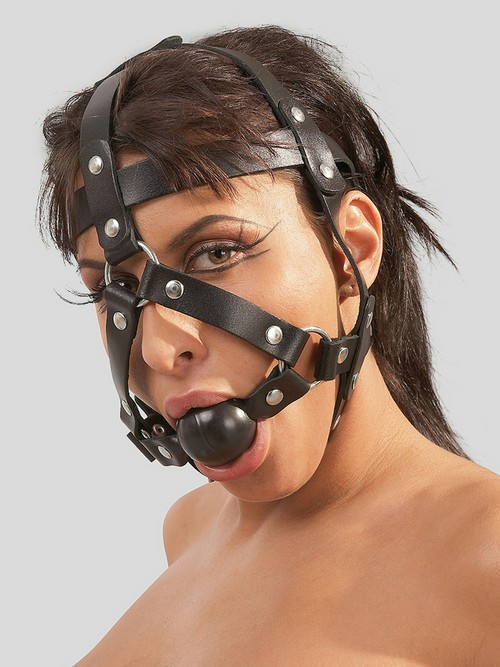 Blindfolds are the first baby steps on your fetish journey. More advanced players want something a little more challenging.
This is a highly popular leather head harness with a PVC ball gag. Perfect for subs to muffle their moans, and the rig's O-rings allow for adding additional restraints for pony play and diverse bondage games.
Step up from a vanilla blindfold with this serious bondage hood. Renders the sub faceless to promote character and role play while allowing open mouth penetration. Oh my.
Spankers & Ticklers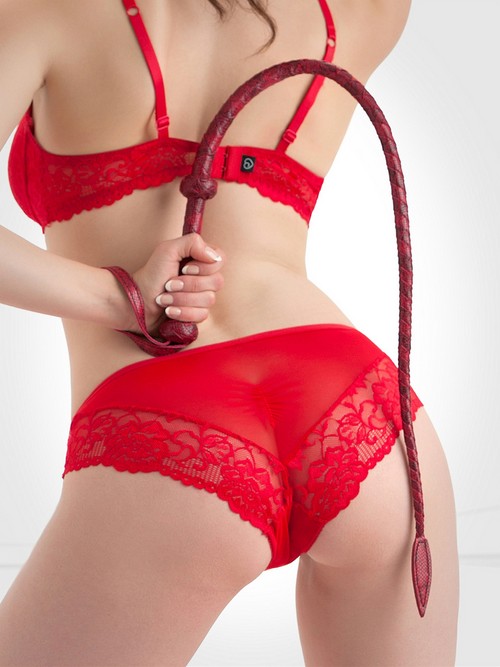 Why not move up from the gentle ticklers into BDSM toys with a bit more bite?
If you're looking for stinging sensations and intense satisfaction, this wicked red whip is for you. Short enough to work easily in the love shack, it has been described as advanced corporal punishment for BDSM aficionados.
Bored with the weak spank from a beginner paddle? Step up with this electo-marvel that will zap your kinky companion with throbbing vibrations, tingles and pins and needles. Zap!
Handcuffs & Restraints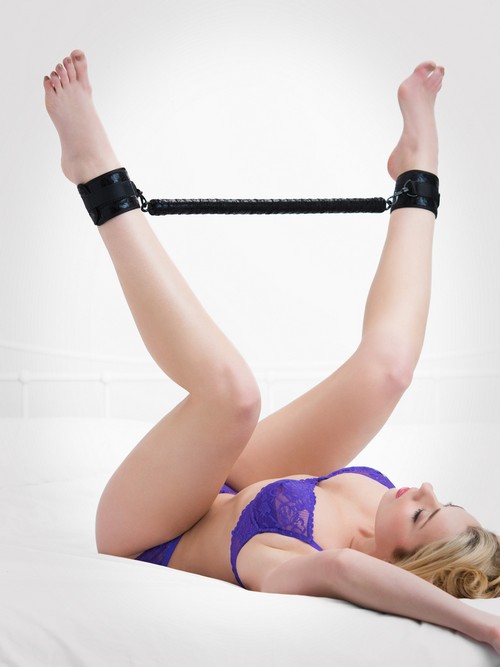 Step up from fluffy handcuffs when you get into BDSM toys that make restraint more sophisticated.
There's a range of spreader bars out there to spread your sub like butter, and this one is bold and beautiful to give you access to all areas. Added O-rings allow for adding more restraints to further advance your BDSM play.
Control the man in your life with this collar and cock ring combo. He's not going far from your control when his donger is at your mercy and you can restrain him any way you choose.
No more horizontal refreshment when you can make a vertical vacation so erotic. Strap your flame in for the ride and enjoy your dominance and their submission from a standing start to an outstanding finish.
Nipple & Clitoral Toys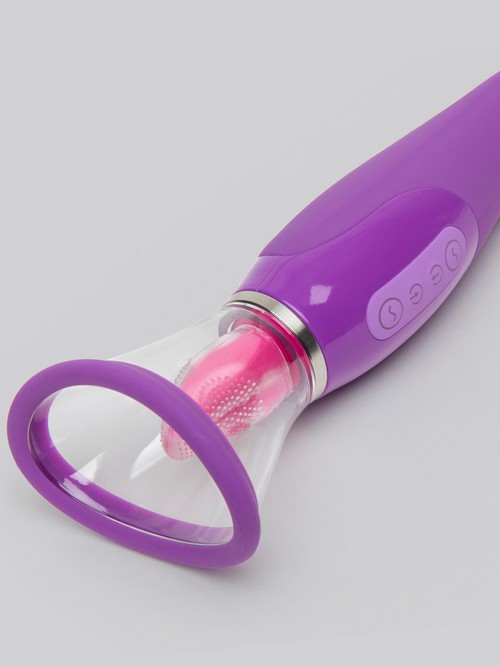 For lovers of nips and clits, these BDSM toys offer sensual delights.
This licking tongue vibe with 7 patterns and 3 suction modes has been described by one customer as 'the best sex toy ever on Planet Earth'. What makes it BDSM? Integrate this toy into bondage and restraint play as the reward for submission and she'll be begging for it.
Chain up your beloved in this leather collar number on your next date night. Dressed to kill, who's to know she's chained by the nips, labia and love bud? Trust us, she will.
These suckers might look like salt and pepper shakers, but they're much spicier than that. This BDSM toy will suck up your nips, clit or anywhere else your fancy.
Cock & Ball Toys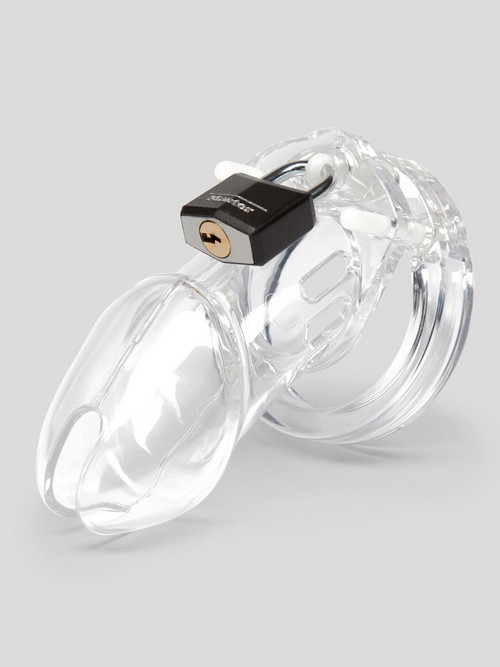 This transparent cock cage cums with a padlock to keep your better half chaste as long as you want them to. Great for putting that spark back into jaded sex lives and letting chastity play turn up the heat.
If you've never tried a penis plug, here's a stainless steel beauty that looks like futuristic jewellery. The ring stims your wang while the plug does the same for your exquisitely sensitive urethral nerves.
Electro & Medical Fetish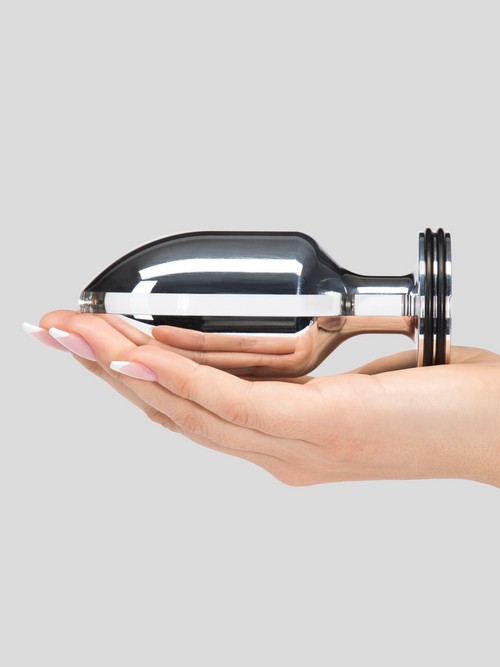 Some might consider these extreme BDSM toys, but we consider them to be part of the great inventiveness of people coming up with ever more creative ways of finding sexual happiness.
If you love the feeling of butt plugs and you're looking to try the next level, give this a whirl. Great for both solo and couple BDSM play, this BDSM toy is considered 'easily the best' prostate toy by one of our customers. Quite the praise given our collection.
This delightful and gorgeous dildo avoids everyday vibrations and delivers thrills with unique pulsing sensations only possible with electro-sex toys. Use on yourself wherever you fancy. Tease your partner with the tingles this provides and incorporate it into BDSM play.
Imagine Kegel Balls and now imagine them pulsing with electricity - get the picture? As you increase the intensity, imagine your BDSM partner squirming with the electro pulses that you control. One of the great BDSM toys Australia? You betcha.
Sex Swings and Machines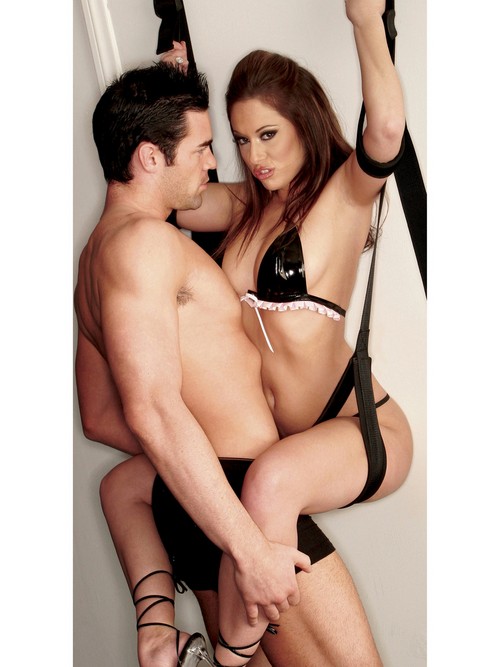 It's easy to overlook BDSM furniture, but we're not going to take this lying down. Or standing up. Or hanging from the chandeliers. Here's a couple BDSM toys to help position you and your fetish flame for your afternoon delight.
This sexy swing fits over doors to convert your domestic setting into a pleasure palace. It's a real crowd pleaser for BDSM play time as you can accessorise with restraints, hoods and any couples' sex toys you lust after.
Let's face it, this is a luxurious toy by anyone's definition. If you've ever dreamed of being a cowgirl or cowboy, you can ride this saddle into the sunset because it will never stop until you do.
One customer says: 'It has revolutionised our sex life.' Another: 'This machine is excellent for multiple orgasms. I've managed seven in a row before collapsing in a satisfied heap.' Add in BDSM toys like restraints to double your pleasure.
Bedroom Bondage Kits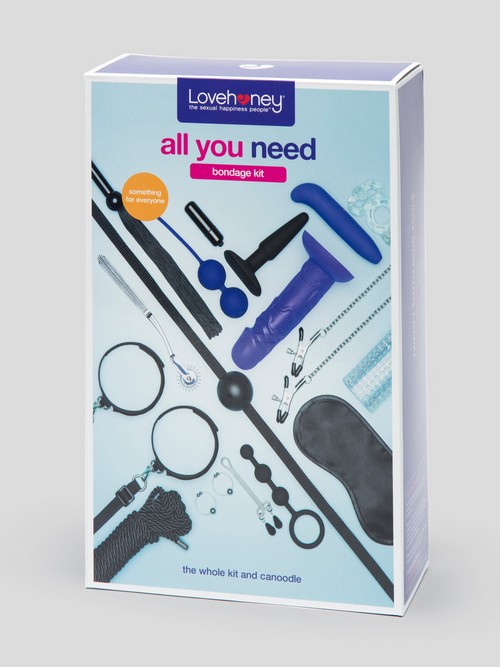 We reckon some people just want to make one decision and get a whole bunch of BDSM toys. That's why Lovehoney supplies a range of bondage kits to suit all cummers.
This kit is mega in every way, bursting with sensory tools for all levels of BDSM play. Enjoy.
More Sexual Happiness Advice
You can never know enough about sex, right? Join us on our sexploration journey via the thriving Lovehoney forum, our weekly Sexual Happiness podcast and our blog.