How to Clean and Store Latex Clothing
Find out how to take care of your precious latex gear and get the most out of it for years.
Your high-shine rubber fetish gear will last for years with care.
We love our latex gear at Lovehoney, and we want to keep it in good nick so it's good to go when we are. Since latex is a natural, biodegradable material - made from the sap from rubber trees - it does take some care to keep it looking as speccy as Lady Gaga on stage.
Incidentally, here are some tips on how to wear latex clothing as well as Michelle Pfeiffer does playing Catwoman. To get into all that is wonderful about latex gear, why not explore our bondage and BDSM guides?
Bondage and fetish clothing can cost you some hard-earned dosh. Luckily, it's a snap to keep your latex looking as good as new and ready to wear over and over again, as long as you follow some simple rules.
The key thing to remember is that latex is incredibly sensitive to oils, and that includes the natural oils on your skin. So the main thing is to learn how to wash and store your latex correctly. This guide's got all the good oil on how to wash off those bad oils to prolong the life of your favourite rubber fetish gear.
Recommended Latex Clothing
1. Carefully remove your latex clothing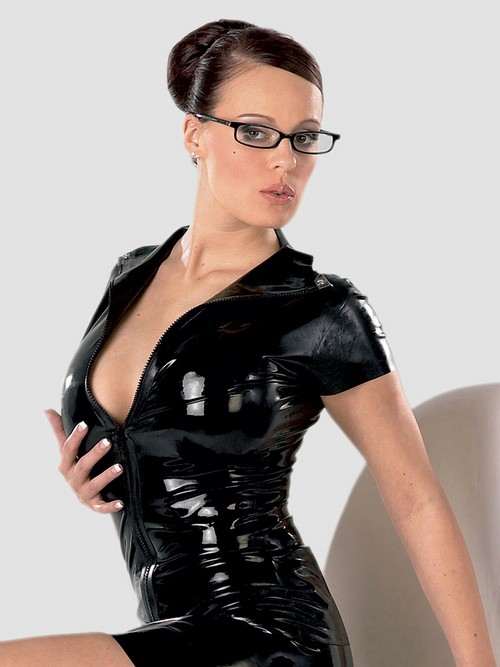 If you're a latex virgin, we get it - you might be reluctant to take the clothes off once you've got them on. So before you strut your stuff in public, check out our guide to wearing latex clothing to see how to put it on first.
Now, apply your new skills in getting into latex to get out of it. Use the same careful techniques you used getting dressed, except in reverse, to remove the slinky garment.
Customer tip:
"To take it off, I just did the same in reverse. For the last bit, bend forward, then stand up as it rolls over your shoulders and neck." - SR36
2. How to clean latex clothing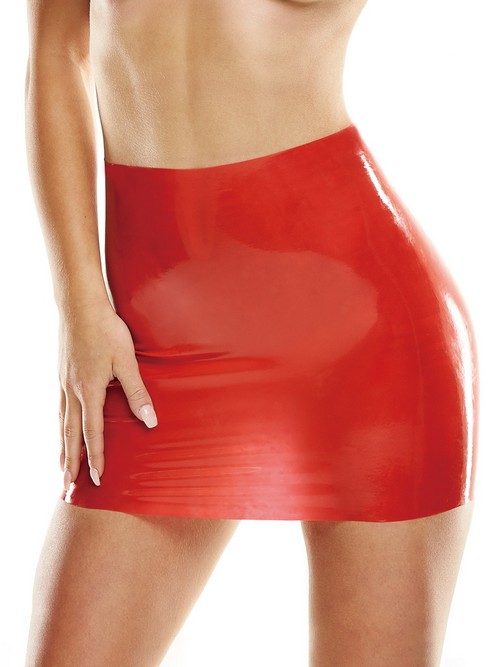 Learning how to care for latex clothes is all about the best type of cleaning, drying and storing.
Once you've taken the gear off, place it in the tub or the sink - but keep it away from direct contact with any metals like the taps or drain. Most metals will discolour latex if left in contact with it for even a small amount of time.
Use lukewarm water and a soap or shampoo that doesn't contain any oils or petroleum products. Baby shampoos are often ideal but always check the labels.
To clean, gently lather the garment inside and out to remove all traces of dirt, sweat, dressing aid and latex shiner. Rinse thoroughly when you're done.
3. How to dry wet latex clothing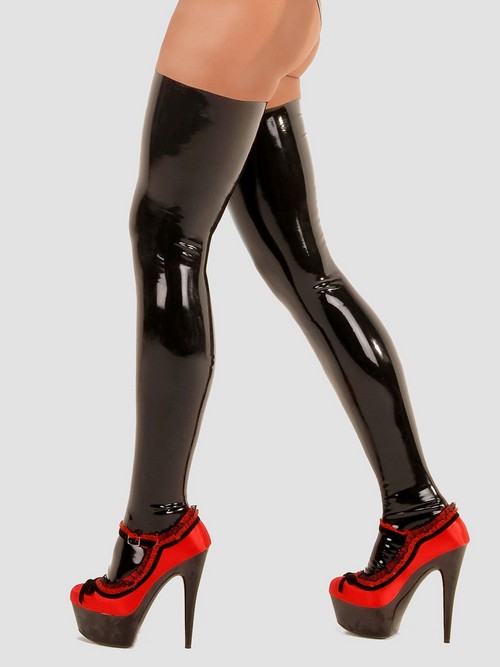 When the garment is clean, whack it onto a clean white towel. Gently pat it inside and out until it's completely dry.
You can then dust the inside of the garment with talc to soak up any excess moisture, taking care to get it around any fasteners or seams. Shake off any excess talc from any latex knickers if you're rocking a vulva - you want your vajingo to be talc-free for health reasons.
Customer tip:
"I would recommend storing it completely dry and talced-up to prevent damage… Talc the inside for wearing to prevent sticking or difficulty putting it on." - Lea8
4. How to store latex clothing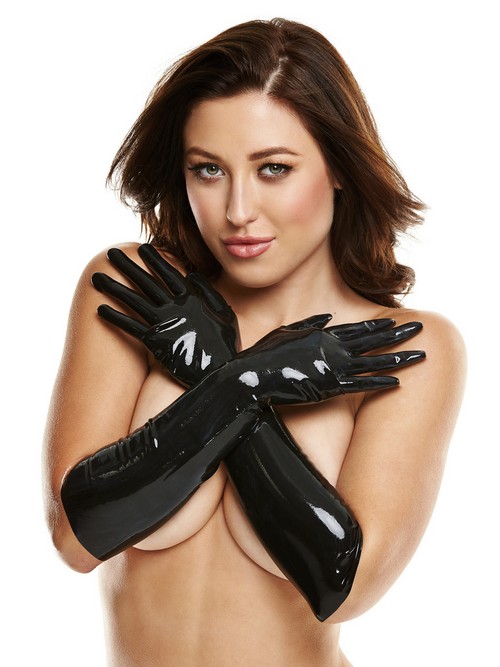 Good work so far, and your latex is thoroughly clean now, but your work ain't done yet. You need to store your latex properly to protect it.
Customer tip:
"I also recommend you store this talced on the inside, on a cloth hanger, inside a clothing bag in your wardrobe. Allow the dress to come to room temperature first so it's a bit more elastic. And lastly, do not let this come into contact with direct heat or the sun - it'll crack your latex." - iwonderif
To store latex clothes, wrap the garment in acid-free tissue paper. This gives further protection from moisture in the air.
Now, place it inside a black plastic bag and store it in a cool, dark place to protect it from sunlight.
Now you're done like a dinner. Your latex fave will be ready to rock and roll when you are.
Other Bondage guides you may like
More Sexual Happiness Advice
You can never know enough about sex, right? Join us on our sexploration journey via the thriving Lovehoney forum, our weekly Sexual Happiness podcast and our blog.