Chastity Belts and Devices Explained
If you are curious about chastity, this guide has the best advice on chastity belts and devices and how to try out chastity play.
Chastity is usually associated with abstinence, but chastity play isn't just about refraining from sex - a lot of couples experiment with chastity to enhance their sex life.
So, put aside any moral questions for now about chastity - ones that are associated with religious views. What you believe is up to you. Lovehoney is all about encouraging sexual happiness, and chastity play is all about that.
This guide is for the chastity-curious. Have a read to see if chastity play is right for you and to help you choose a chastity device that might make your fantasies come true.
If you're curious about other forms of BDSM, you can check out:
Spanking and Whipping for Beginners
How to Use Nipple Clamps and Suckers
Beginner's Guide to Electro Sex Toys
What is Chastity?
Have you heard the terms sissy chastity, chastity slave, chastity cuckold or chastity bondage?
In BDSM and bondage, chastity is a form of orgasm control. One of you wears a chastity device to stop you enjoying the Big O (for a while) - until your kinky companion removes it. So think of it as short-term chastity with a big pay-off.
Psychologically, chastity play can be really intimate, and many couples find that surrendering your ability to pop the big one - effectively being a chastity slave - gives you and your flame an erotic thrill that is unique.
Why do people do chastity play?
Most peeps try out chastity play as a sexual experiment. But for a smaller minority it is a chastity lifestyle choice.
There are a few who use chastity devices to stop compulsive sexual behaviour (hey, if your genitals are locked away, you can't use 'em).
Chastity play is how most people start out - it's much more of a sexual game than a lifestyle choice. As part of a chastity bondage game, you are locked into the device and teased by your boo until you're out of your gourd with desire. If this sounds like you, you might want to know where to buy a chastity belt, how does a chastity belt work and how to experiment with forced chastity.
By comparison, folks who are chastity lifestylers often wear their chastity devices on a near-permanent basis. That's dedication. You are only released by your better half - known as the keyholder - for set periods. If you are a seeking a chastity lifestyle, you see your chastity as the ultimate gift - handing over the control of your sexuality to the person you love.
There are also chastity soloists. People who do solo chastity play reckon they experience more powerful fireworks than when they buff the muff or bash the bishop in a more traditional way. Delaying the Big O is a great way to make your orgasms stronger, and chastity devices make it easier to put off the climax.
Chastity couples claim that chastity play improves their intimacy. Since chastity involves buckets of teasing and climax delay, it leads to a longer sex sesh and exploring erogenous areas.
Types of Chastity Devices
Check out our range of chastity toys - we've got something for all players. Common to most of them is at least one padlock and key, so your chastity slave is going nowhere and doing nothing without your tick of approval.
Chastity Belts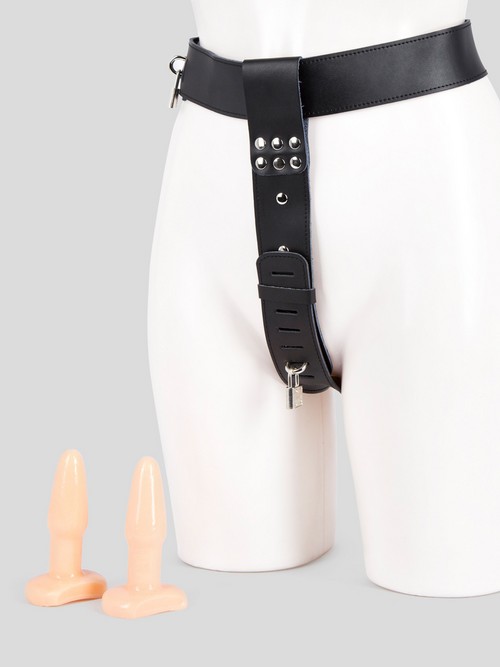 Chastity belts are one of the most common types of chastity devices and typically work best on people with vaginas. With that in mind, there are belts with rigid cock rings and anal plugs that suit people who come with penises.
Chastity belts for vagina owners can be as simple as blocking off your clit and vajingo so you can't touch them. They can come with dildos and plugs to fill you up with stimulation while rendering you unable to touch yourself.
Cock Cages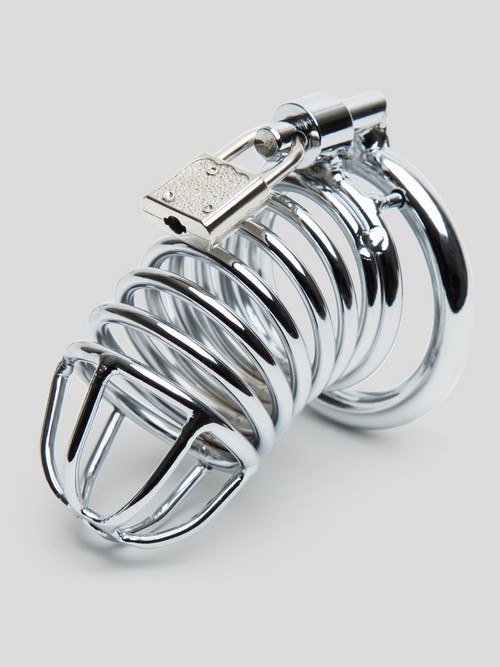 A male chastity guide would explain that cock cages or chastity cages are the most common chastity device for people who rock a penis. Cock cages can be made from smooth silicone, plastic, or metal and are small enough to restrict your donger from getting erect while you're being stimulated. Plastic and silicone cages are designed to be worn for days or weeks on end without discomfort. For up to a day, consider metal cages perfect for stopping you or anyone else from handling your junk. It's a small price to pay for the reward to follow, according to peeps practising sissy chastity, chastity bondage or forced chastity.
For more info on sissy chastity, explore What is Sissy Play?
Chastity Harnesses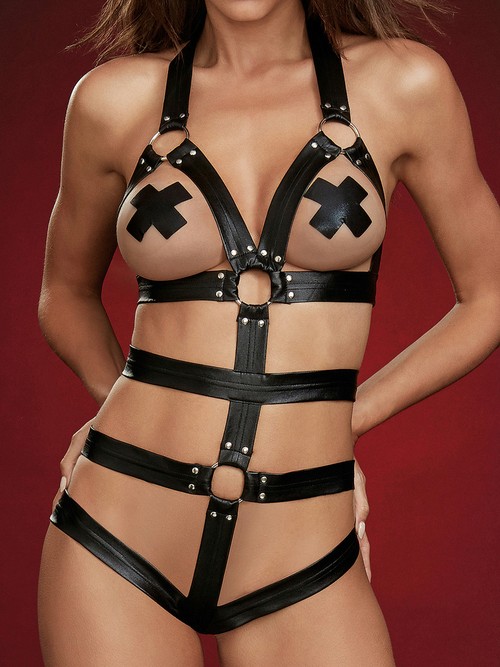 Chastity harnesses are a lighter form of chastity. Low fat? Lo-Fi? Clayton's chastity? However you classify them, they're designed to prevent fulfilling stimulation to the wearer. They stop the penis player from being able to penetrate anyone else.
People into BDSM chastity find harnesses and straps comfortable enough to wear for a few hours. Perfect for the fetish scene where chastity slaves and chastity cuckolds can flaunt their submissive attitudes via their harness outfit.
You never know unless you give them a try, so why not explore our chastity devices?
Recommended Chastity Devices