Beginner's Guide To Pegging
Fancy a little backdoor action but not quite sure where to start? Reach the peaks of pegging with our brilliant beginner's guide.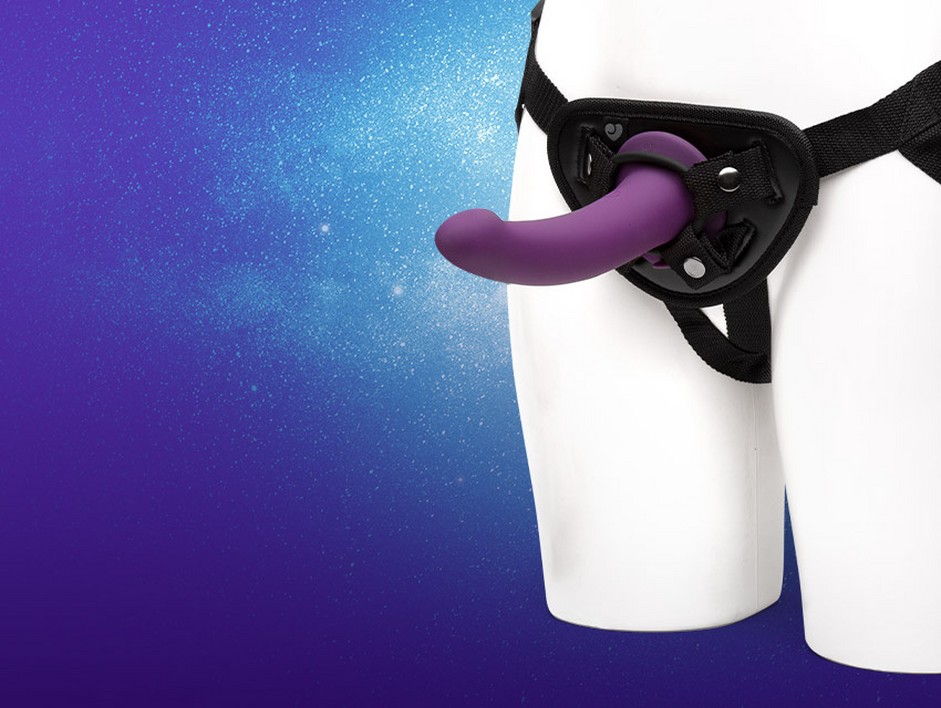 Pegging is one of the latest crazes to take the sexual world by storm! If you're not familiar with the term 'pegging', then let us bring you up to speed! Simply put, pegging is when a woman uses a strap-on harness and dildo to anally penetrate a man. Keen to know more? Then continue on, friend!
More and more men are becoming comfortable with exploring their bodies and other pleasure points besides their peen. While most areas of the bod are fairly easy to access, some spots are a little harder to reach during a solo sesh and require the help of a plaything to explore every inch.
Most people have heard of the elusive male p-spot, also known as the prostate gland. This anatomical gem is directly linked to a man's meat and two veg and can produce spine-tingling pleasure with some gentle stimulation. As it turns out, one of the best ways to stimulate this little sweet spot is by venturing internally, with pegging being one way to unlock the pure ecstasy this spot can produce. Find this sacred spot inside their bot-bot, roughly two inches on the front wall, and get ready for some explosive results.
But pegging isn't just for blokes! A strapless strap-on like the Happy Rabbit Rechargeable Vibrating Strapless Strap-On provides the ladies with incredible internal stimulation of their own.
How to bring it up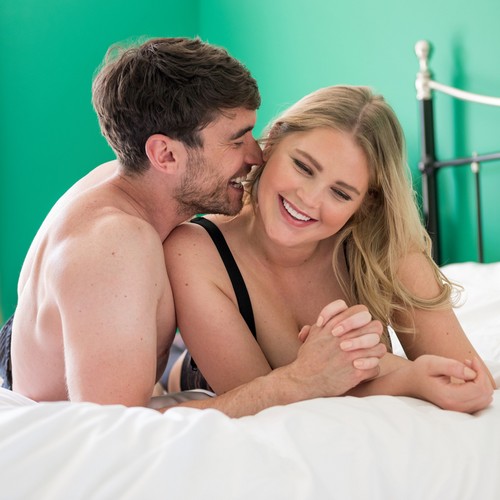 Pegging can often be a tricky topic to broach with your squeeze, but if you don't ask then you won't receive! If they're unfamiliar with the term, then a little explanation may be required so you're both on the same page in terms of what's involved.
Once they've got the gist, ask what their thoughts are on it. It's important to be honest about why you're keen to give it a crack - are you curious, do you want to
experiment with a sub/dom vibe, or are you just interested in exploring the pleasure your prostate can provide? There's no right or wrong answer!
Whether you're a man keen to explore this with their female partner, a woman in a same-sex relationship, or you fall somewhere in between, the same logic applies - be open and honest with your partner and respect their reaction to your suggestion while they get their heads around it.
Often, bumfunnery isn't something you should dive right into if you've not experimented with it before, so it's best to take it slow. Use plenty of anal lube and start with small objects like fingers and slim toys to penetrate before moving up to something a little more girthy, like a dildo.
Pegging essentials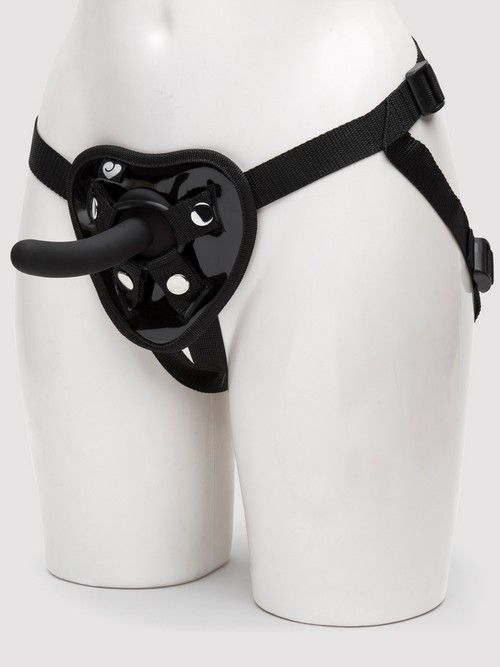 When it comes to pegging, we got no shortage of kits and accessories at Lovehoney to get you started! At a minimum, you'll want to invest in a strap-on and a good quality water-based anal lube.
When it comes to strap-on harnesses for pegging play, you've got two choices: the standard jock-strap strap-on harness or a strapless strap-on.
As the name suggests, the
Lovehoney Beginner's Unisex Strap-On Harness Kit with 5 Inch Pegging Dildo is perfect if you're a first-timer looking to go down the jock-strap style harness route. Complete with a small dildo that's perfectly curved to hit that p-spot, the harness is fully adjustable for comfort and a secure thrust.
If strapless is more your style, the Desire Luxury Rechargeable Remote Control Strapless Strap-On is sure to tickle your P-spot and her G-spot simultaneously! The opposing ends are both designed for internal stimulation so the wearer and the receiver can both benefit. Just be sure you've warmed yourself up as this puppy is a little on the girthier side.
If those two options don't quite cut it for you, then check out Lovehoney's huge range of strap-on dildos and harnesses to find something that's more to your taste. If you prefer to have a few more options on hand, then a strap-on kit like the Lovehoney Advanced Unisex Strap-On Harness Kit with 7 Inch G-Spot Dildo makes experimenting with different shaped and sized dildos easy. With 3 interchangeable O-rings, you can quickly and easily attach a whole range of different dildos so you can customise your pleasure.
If you're becoming a backdoor man for the first time, we recommend you start with a small strap-on dildo, but if you regularly indulge in deep diving and like a bit of extra girth, you can simply experiment with a new dildo without having to invest in a whole new kit.
How to peg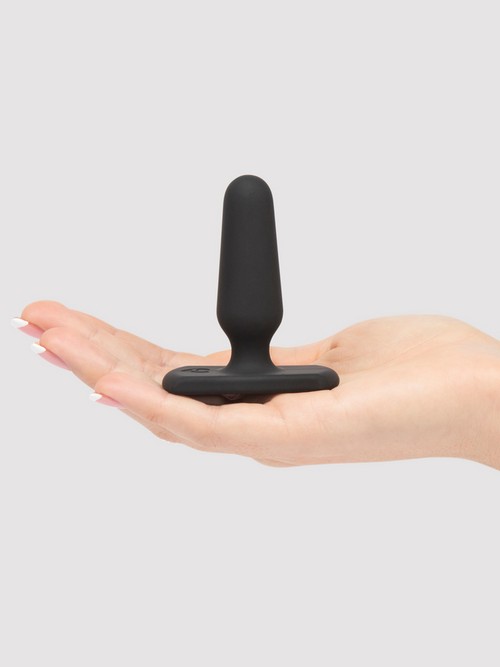 Now that you've got your collection of goodies, it's time to get down 'n dirty. As is the case whenever you're bumping beautifuls, it's a good idea to start with a little anal foreplay so you can get ready to rumble. Start by using a well-lubricated finger or a small butt plug to stroke, tease, massage, and penetrate the patootie to make sure you're both warmed up and ready for action!
Once you're ready to go, make
sure - and we cannot stress this enough - that there is PLENTY of anal lube slathered all over the dildo. A crowd fave is the Lovehoney Discover Water-Based Anal Lubricant thanks to its thick, luscious texture and added longevity courtesy of the high glycol content.
Next is perfecting your position for prime peach penetration. For many people, doggy-style is their go-to posse, whereas others prefer to lie on their back with their legs raised allowing for easy access to the tushy. Have a play and see what works best for you!
When you're ready to penetrate, take it SLOW! Ease into it and let the receiver control the depth and speed. Be prepared to stop and flip into reverse if need be. Once their freckle is used to being stretched and they're feeling comfortable, you can commence thrusting!
Things to remember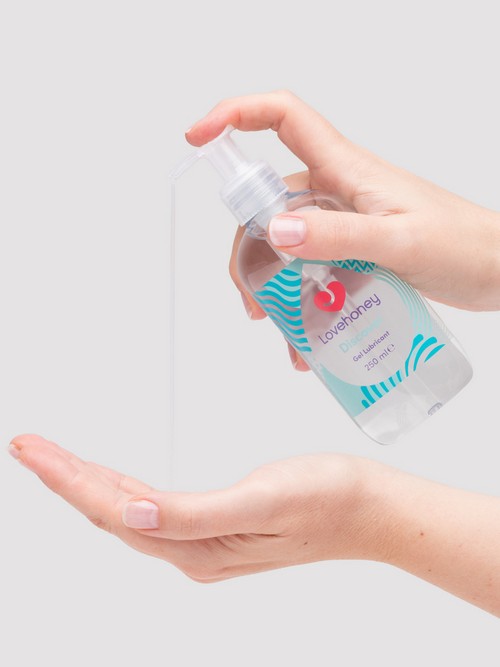 And just to round off our intro to pegging, here are a few of our top tips!
1. Lube, lube, and more LUBE! Make sure to reapply when necessary.
2. Start small and work your way up - there's nothing more terrifying than a huge dong heading straight for your rump, so start with something a little less menacing.
3. Slow and gentle are your new
best friends - take your time or risk busting your behind.
4. Communication is key - keep the channels open so everyone enjoys the experience, and hey, a little post-peg chat never went astray either!