How to Use a Vibrator
Whether you're a fan of clitoral stimulation or you prefer to ride your rabbit, take your satisfaction to the max with our vibrator guide.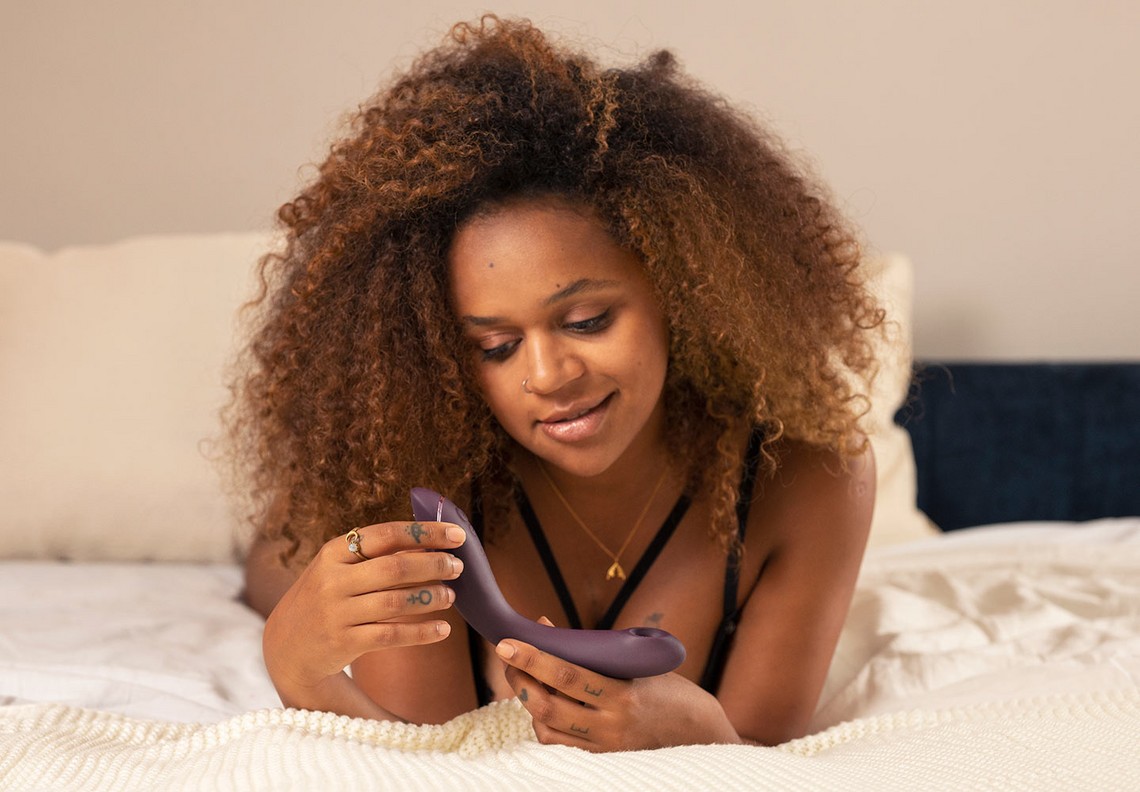 When it comes to sex toys, it's difficult to go past a good old-fashioned vibrator. Vibes are incredibly versatile. They come in a range of different shapes, sizes and functions, making them a great choice for beginners and sexperts alike.
Whether you're keen to use your fave vibe to spice up your next solo session or you're ready to introduce it to your boo, it sure does help to have a few tricks up your sleeve to really dial up the pleasure with your vibe. So, without further ado, we're here to give you the lowdown on how to use a vibrator to help you pump up your pleasure.
How does a Vibrator work?
Whether you're a vibrator expert or you're new to the wonderful world of sex toys, chances are that most people know vibrators, well… vibrate. But the way they work depends on the type of vibrator that you've got in your hot little hands. You heard right, folks. If you weren't already aware, there's a whole stack of different types of vibes that have been specially designed to hit all those different sweet spots.
G-spot vibrators have been designed to hit that special place where fingers and peckers just can't reach. Rabbit vibrators offer dual stimulation for delicious, blended orgasms. Anal vibes have been specially designed to tantalise your tushy with the added safety of a flared base. And while clitoral suction vibrators don't exactly vibrate, they deliver intense pulsations and stimulation to your pretty pistachio for a whole new dimension of sensation. And if that's not enough to get the blood pumping, there are also massage wand vibes, bullet vibes, classic vibes, dildo vibes, and even vibrating panties if you're keen to covertly get your rocks off in public.
Whatever tickles your pickle, chances are there's a vibe that'll check your boxes.
How to use a Vibrator during sex
From solo sex to a partnered bang, vibrators are one of the most versatile sex toys going. But if you're keen to pursue that pleasure, you need to know how to use a vibrator to its full potential. So here are some sneaky tips and tricks to help you get the most outta your buzzin' beauty.
Lube it up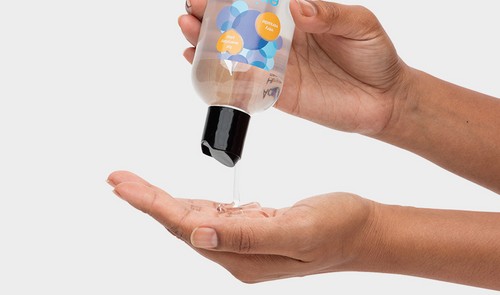 As we like to say at Lovehoney, 'the wetter, the better'. So when it comes to your vibe, don't be shy with the lube tube. Regardless of your passionate plans with your vibe, you'll want to make sure it's lubed up before the action starts. A good dash of slippage can go a long way to minimising friction and maximising satisfaction, so don't skimp on the slick stuff. With this in mind, you'll also want to make sure you're using the right type of lube for the job. The best type of loobie will depend on the material your vibe has been crafted from.
Water-based lubes are compatible with all sex toy materials, so they're usually a safe bet. But they don't always play nice with frangers if you plan on throwing a dommie into the mix. Oh, and don't forget to pick up an anal lube if you plan on going deep diving with your buzzing buddy.
Keen to learn more about boom juice? Check out our beginner's guide to lube for the low down on lip lard.
Take it for a pre-pump spin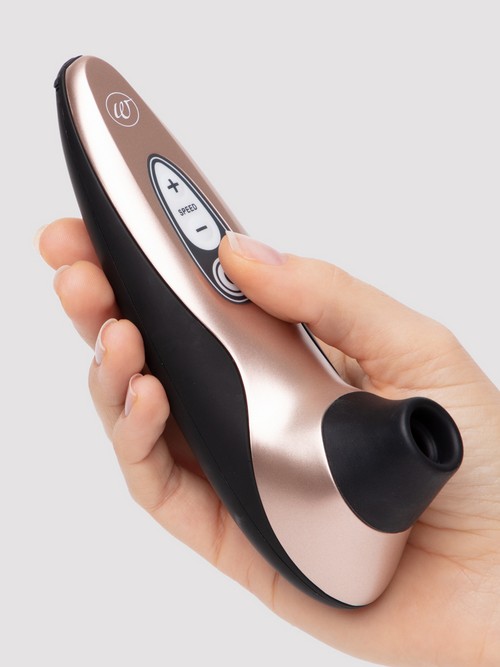 Before you get down to business, it can help to take your new friend for a test drive to familiarise yourself with the different buttons and settings. That way you don't get a rude shock when you take it to your bits. There's often more to a vibe than just turning it on and off, so take some time to cycle through the different speeds, patterns and settings. While many vibrators just have a single motor in the shaft to deliver those delicious vibrations, others, like rabbits, have dual motors to get the shaft AND nub rubber buzzing at the same time.
Once you've figured out how to use your new vibrating friend, it's time to put it to good use.
Explore your body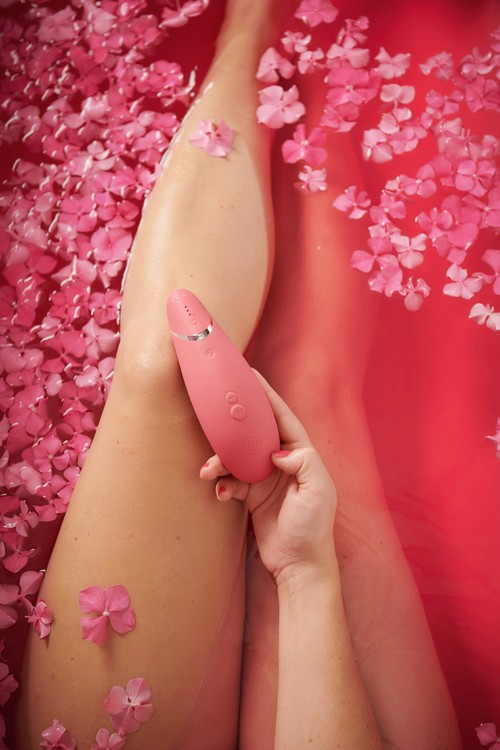 Sure, vibes are great for stimulating those sweet spots like your clitty, G-spot and P-spot, but did you know that they're also perfect for heightening your senses all over? That's right, get your juices flowing by tracing your tickly vibe all over your bod. From your neck to your nips, your inner thigh and even your tootsies, why not take this toy to the rest of your body to get it ready for action?
Once you're feeling ready to rumble, you can move your vibe toward those super-hot spots as you approach the gland finale.
Take it to the edge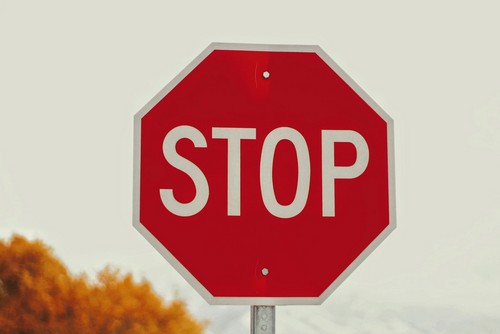 If there's one thing that vibrators are great at, it's edging. This technique involves rubbing one out with the help of your vibe until you're just about to blow your wad before cutting the power and giving yourself a quick breather. Repeat this process a few times before finally coming to a head. After a few sessions, you'll be able to last longer, and you should feel your climaxes slowly intensify.
Introduce it to your lover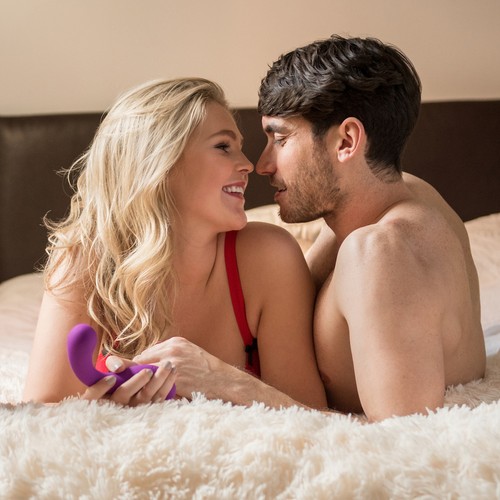 It would be a shame to keep all the excitement to yourself, so why not share these sexual sensations with your significant other? And we don't mean spring it on them mid-bang. Instead, bring it up at a time when you're not doing the naughty to make sure they're completely on board before you introduce a third to your kinky antics. Need some tips on getting the convo started? We've got you covered. Once you've got the greenlight from your flame, it's time to hit a home run with your fave vibe.
Sometimes there's nothing sexier than putting on a little show for your boo with your vibe in hand. Or maybe you'd like to try tracing your vibe around different areas of your lover's body to see what they like. Some vibes, like the Lovehoney Ignite 20 Function Bullet Vibrator, are small enough to be used during penetrative sex. This is ideal for the ladies and vulva owners who need clitoral stimulation to pop their cookies while making whoopie.
Even though using your vibe with your boo can be an absolute blast, sharing sex toys isn't exactly hygienic. So, if you're both keen to explore penetration with your vibe, then it's well worth using a condom to keep things clean between the two of you. Or you might just want to dive right in and gift them their very own vibrator so you can both experience the pleasure.
Luckily, there are a select few vibes that are literally made for partnered play. Remote controlled vibrators allow you to pass the power to your playmate so they can take control of your pleasure. If there's a little more distance separating you and your flame, then an app controlled vibe can help them to deliver ecstatic bliss from almost anywhere in the world.
The We-Vibe Chorus App and Remote Controlled Rechargeable Couple's Vibrator is a crowd fave for long-distance play, plus it can even be worn during the deed to add some thrilling new sensations to your romp. And for the penis owners? How about a remote controlled male masturbator? The Lovense Edge 2 App Controlled Rechargeable Prostate Massager is ideal for hands-free prostate fun with your partner in crime whether they're right there with you or on the other side of the world.