Beginner's Guide to TENGA Sex Toys
Treat your todger to a supercharged tugging with the help of TENGA's innovative toys.
Since hitting the market in 2005, TENGA has become a household name when it comes to male masturbators. Synonymous with male pleasure, TENGA is one of the world's leading designers for intimate male products. TENGA toys have been innovatively crafted from high-quality materials that feature unique ribbing and textures that are designed to deliver enhanced male pleasure.
Even though TENGA toys feel just as good as the real thing, they don't actually resemble anatomical body parts, which is why so many couples love incorporating them into their tickle time. Take a TENGA for a whirl with one of their single-use toys or invest in one of their super-luxe masturbators to take your next five-knuckle shuffle to a (w)hole new level.
Not only have TENGA toys been designed for pleasure, but they're also super discreet, making them perfect for a solo sesh or for a bit of fun with your other half. For the most thrilling TENGA experience, add a generous dash of water-based lube to your toy before getting down to it.
Why choose a TENGA toy?
If you're after a male masturbator that's a step above the rest, then a TENGA toy is well worth a try. Made from irresistibly soft materials, the stimulating textures have been inspired by patterns in nature and are specially designed to deliver intense sensations with every stroke. TENGA toys are made from soft, stretchy materials that accommodate all shapes and sizes, although some toys are available in larger sizes if you're particularly well endowed.
TENGA toys are easy to clean with most of their toys coming with a case that doubles as a stand for hygienic drying and subtle storage.
If you're new to the world of naughty toys, TENGA products are unintimidating - making them a simple addition to your pocket pool repertoire. Designed not to look like a pink lady or clacker, TENGA masturbators can be subtly introduced into bedtime play.
TENGA offers a range of different products that have been designed to help people with penises reach ecstatic bliss. From the super-popular TENGA Egg to the innovative Flip and the tantalising Onacup, there's sure to be a TENGA toy that tickles your pickle.
Take your wrist game to the next level with a TENGA toy.
Which TENGA toy is for you?
Wondering what is a TENGA product worth adding to your collection? TENGA has a whole range of different male masturbators that have been designed with male pleasure in mind. Without further adieu, here are the toys that make up the TENGA range.
The TENGA Egg 35504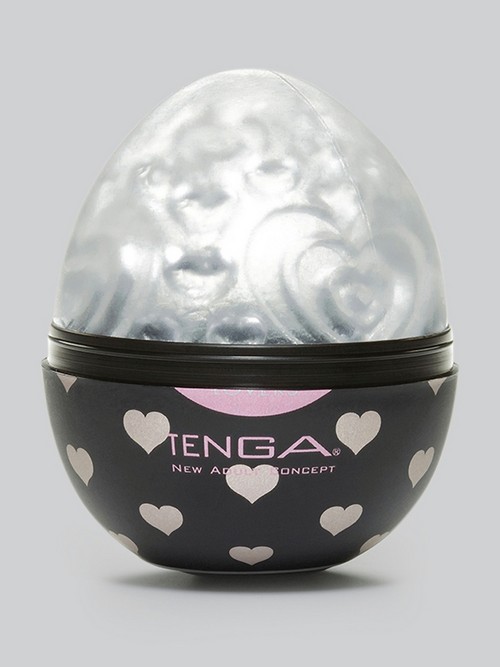 The first cab off the rank is the TENGA Egg. And what is a TENGA Egg_,_ you ask? The TENGA Egg comes packaged in its signature hard eggshell storage case that features a deliciously soft internal lining that's an absolute treat for your tool.
If you're not quite sure how to use a TENGA Egg, it really couldn't be simpler. Just crack open the hard, egg-shaped case to discover the stretchy internal sleeve. Add a drizzle of the TENGA lube included and pinch the top of the egg before you slide it over your peen the same way you would a condom. The super-stretchy sleeve is made to suit all sizes and can stretch up to 12 inches in length as you move it over your schlong.
But how does a TENGA egg work? These small but mighty toys pack a punch! The unique textures that adorn the inner sleeve have been specially designed to deliver intense sensations as you move it up and down your length to bring you to an explosive result. For a different sensation, try warming your Egg using warm water for an even more realistic feel.
With so many different designs and textures to choose from, it's difficult to say which TENGA Egg is the best. Although the TENGA Egg is designed as a single-use product, with good care and lashings of lube, you can use it multiple times. Need more convincing? Take a read of our blog: Why you should try a TENGA egg.
Need a recommendation? Treat yourself to the TENGA Egg Lovers Heart Textured Male Masturbator. Your old fella will thank you for it.
The TENGA Onacup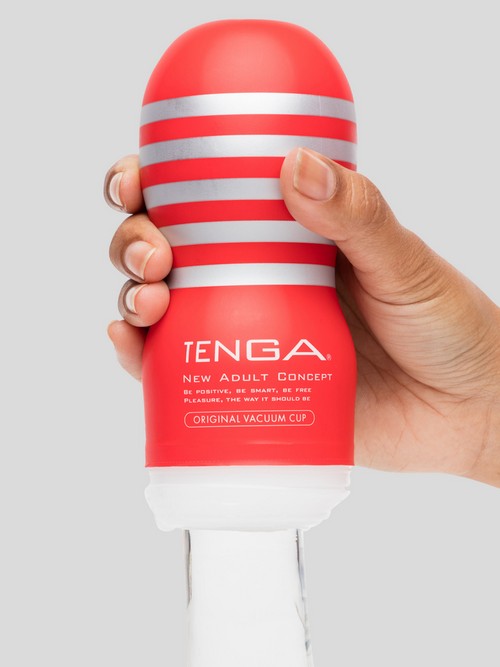 If you're after a masturbator with a little more depth than the TENGA Egg, then the TENGA Onacup might be just for you. Still keeping with the single-use theme, the TENGA Onacup comes packaged in a flexible case with revolutionary air holes that can be used to customise the level of suction.
The TENGA Onacup features a tight canal opening with an in-built lubrication reservoir to keep your toy wet so it's ready when you are. The inner sleeve provides intense stimulation thanks to the combination of the different-sized nodules that pleasure your pecker all over.
Choose from a range of different designs and sizes to suit your mood and your manhood. Check out the TENGA Original Vacuum Deep Throat Onacup.
The TENGA Flip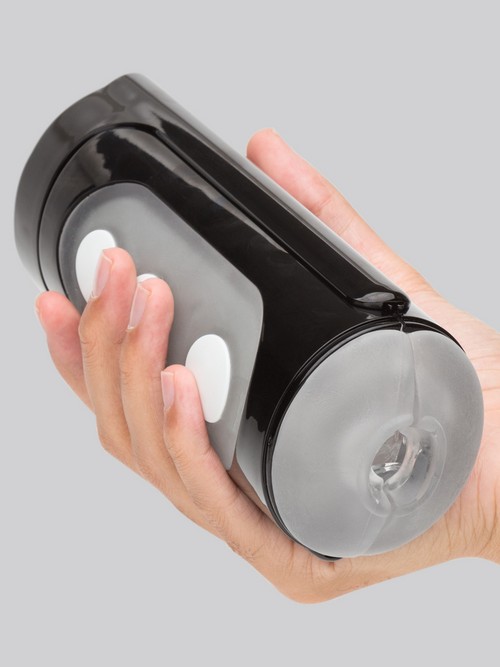 Experience explosive pleasure with the TENGA Flip. Literally, flip the TENGA Flip open to see all the incredible textures and stimulating nodules for yourself. Just coat your shaft and the toy with lube and enjoy all of the textures it has to offer. Use the buttons to customise the level of pressure and suction along your junk. You can use this puppy whether you're hard or soft, making it ideal for those with erectile dysfunction.
The hard storage case doubles as a handy stand to help dry your sex toy hygienically and safely after a sesh. Try the TENGA Flip Hole Male Masturbator for yourself.
The TENGA Spinner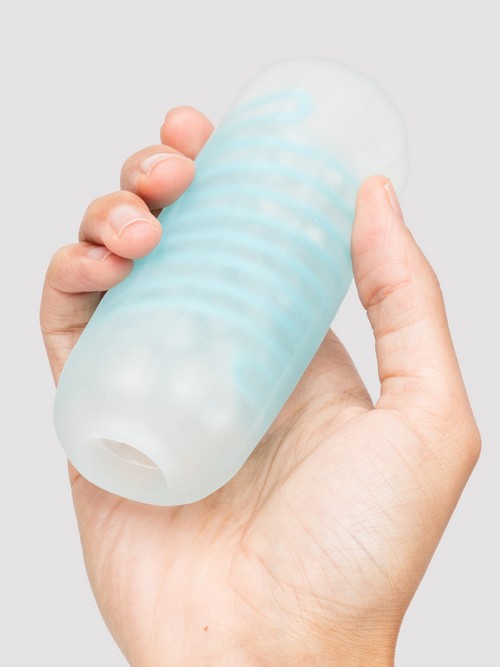 The TENGA Spinner Tetra Textured Male Masturbator features angular textures that spin around the shaft for tantalising twists and increased sensation. Just lube up and insert your shaft into the Spinner to enjoy the spiral motion as it twists around your tool.
The TENGA Spinner also comes with a firm case for safe storage in between uses.
The TENGA GEO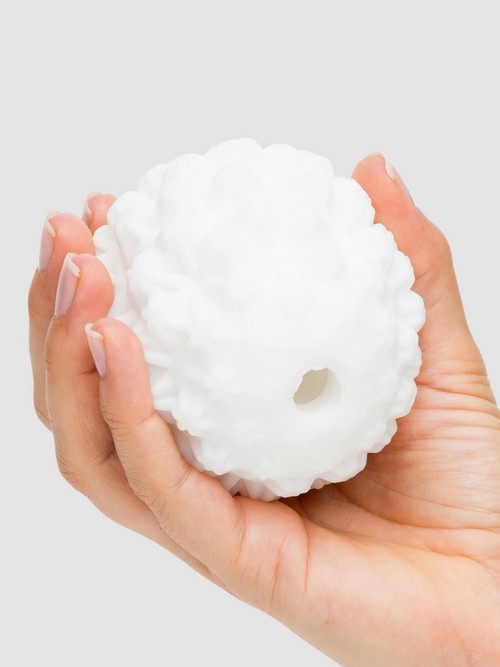 Enjoy the innovative geometric patterns of the TENGA GEO. Inspired by nature, the TENGA GEO provides incredibly unique sensations for intense stimulation. Easy to use and clean, the GEO also comes with a stand for hygienic drying and simple storage.
The patterns of the TENGA GEO Aqua Textured Male Masturbator are based on the textures of the ocean. Lined with wave after wave of gentle ridges for incredible stimulation.
The TENGA Lubricant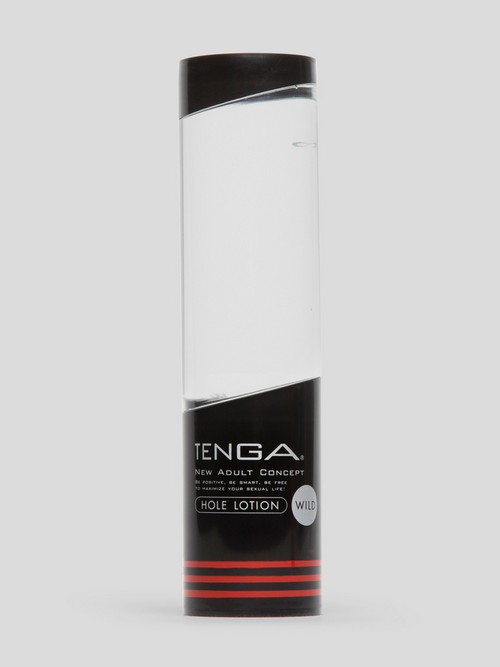 Take your TENGA sesh to a whole new level with their very own line of personal lubricant. Compatible with all TENGA toys and perfect for use during solo or partnered sessions, TENGA lotions come in varying thicknesses that simulate different experiences.
Try the TENGA Wild Lotion Lubricant 170ml, which is infused with menthol for a little extra tingle and added sensation.
More Sexual Happiness Advice
You can never know enough about sex, right? Why not join us on our sexploration journey? Stay up to date with the latest advice on our blog, the Lovehoney forum and the weekly Sexual Happiness podcast.