Beginner's Guide to Penis Pumps
This beginner's guide to penis pumps answers all your key questions about what penis pumps do and whether penis pumps work.
Got a penis?
Have you got a penis? Then you've probably heard of penis pumps. You're probably curious. What do penis pumps do? Do penis pumps work? Why do people use penis pumps?
So many questions about cocks and so little time. Check out our beginner's guide to penis pumps and learn why a penis pump could become your BFF in no time...
What do Penis Pumps do?
Penis pumps can help you gain and maintain a bigger, stronger erection.
Cock pumping with a penis pump is your ticket to a firmer stiffy. It's a proven way of helping you achieve a strong erection - however you plan to use it - as pre-sex prep or Han Solo play.
Video: Penis Pumps Explained
Penis pumps can give you a stronger, bigger erection. Annabelle Knight explains how to use a penis pump and what enlargement results you can expect.
Do Penis Pumps work?
Penis pumps are a great way to make your erection more effective. Penis pumps can give you a stronger, firmer erection for more satisfying sex or gratifying masturbation.
Plenty of doctors prescribe penis pumps for patients suffering from ED (erectile dysfunction) because they're a low cost, relatively risk-free method of getting firm enough to be able to have sex. They are sometimes used in combination with medication.
There is evidence to suggest that penis pumps can increase both length and girth - in the short term. Some blokes who use it daily claim a gain in size, but if they don't maintain the pumping their size diminishes.
It's best to think of a penis pump as an erection-support device rather than a flaccid penis enlarger. They work to enhance your erection, not to make your package look bigger in tight jeans or give you lasting change in penis size.
We recommend you read the customer reviews and forums on penis pumps to get an idea of the wide variety of responses. Results may vary for all kinds of reasons.
How does a Penis Pump work?
Think of the medical term for these babies - vacuum erection devices. Essentially they work by creating a vacuum.
They consist of an airtight cylinder you fit over your John Thomas. When the suction is increased, it creates a vacuum. That's what stimulates more blood flow into your cock to give you a strong erection.
As the blood flow to the shaft and head of your penis is increased, the erectile tissue expands to accommodate the influx of blood, which means a bigger stiffy for you. Here's How to Use a Penis Pump.
Safety tips
Medical publications suggest to start using a vacuum erection device, like a penis pump, for no longer than 10 minutes at a time and make sure you're not trapping your penis in there for over 30 minutes. So, we suggest short bursts of pumping and giving your wang time to relax and return to normal.
If you're still in doubt about how long to pump for, Dr Ariana suggests speaking to your healthcare professional about what is best for you and the toy you're using.
Do not over-pump. You risk damaging your precious penis. You've only got one - so look after it, blokes.
Why do people use Penis Pumps?
There's a ton of reasons to use a penis pump - like foreplay fun and overcoming erectile dysfunction, as well as impress your bonk buddy with a standing stiffy.
If you love blowjobs and crave the sucking feeling provided by a lover's mouth, penis pumps are a great way to enjoy it solo. Use lube on your donger to make a tight seal with the base of the pump, then get into the pump action to stimulate your penis and get to the Big O.
If you have problems with erectile dysfunction, penis pumps are a cracking way to get an erection you're happy with. Some peeps have diabetes or poor blood circulation, and that can affect erections by reducing blood flow to your wang. Who wants a half-mongrel when you can have a ramrod?
Using a penis pump can help maintain and strengthen your erection without resorting to drugs like Viagra... ... especially when you're too much in your head.
Cock pumping and nip and clit tips
A penis pump is a handy toy for love shack fun and games. You can use a pump before foreplay or a blowjob to get nice and hard first for a Le Mans start to your sex play.
But a penis pump is a creative tool for her, too. You can use a penis pump to enlarge your lover's nipples or clitoris - just use lube and take care when applying pressure so it's pleasurable for her. The effect of blood being pumped into your love muscles makes them sensitive and receptive to every lick and touch - regardless of your gender.
Different types of Penis Pumps
Get advice from your GP if you're using a penis pump for medical reasons. The penis pump you buy should be tailored toward your needs and expectations.
For recreational users, check out the different types of penis pumps that are available and find one that floats your boat.
Bulb Pumps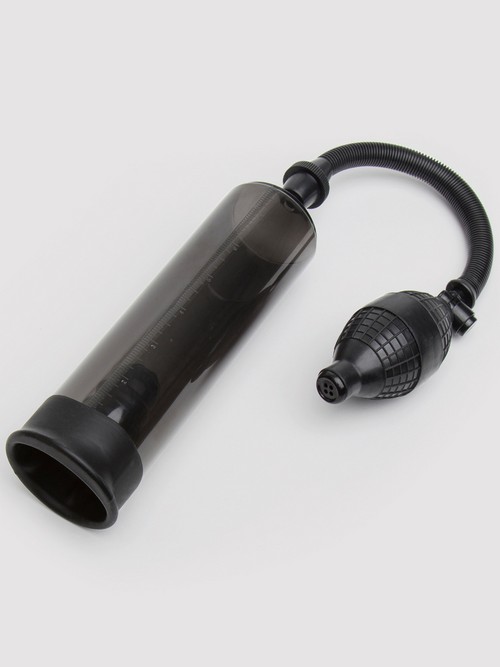 Bulb pumps are the most common type of penis pump. They're great if you're on a budget or just trying out the sensation for the first time. Squeezing the hand pump attached to the cylinder increases the suction in the tube, gradually increasing the blood flow to your penis. This type gives you total control over how much pumping you do and how much pressure you are using.
Trigger Pumps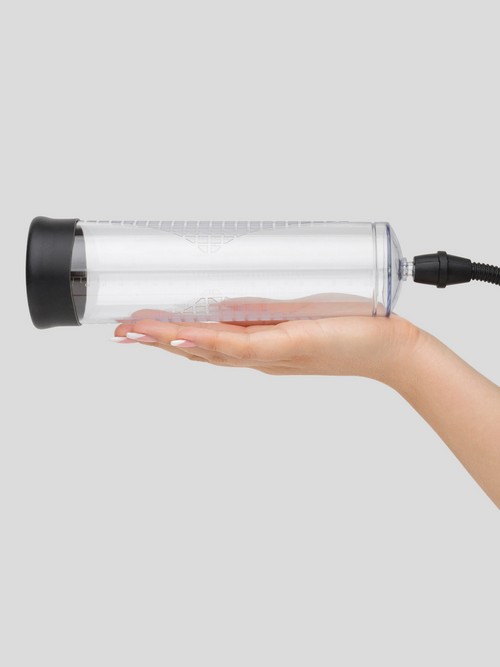 Trigger pumps only differ from bulb pumps in the shape of their hand pump. Trigger pumps give more accurate control over the strength and pressure of your pumps.
Water or Hydro Pumps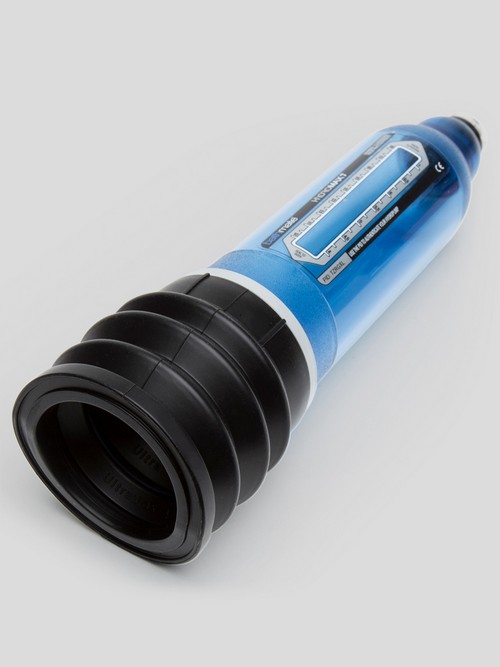 Water pumps were pioneered by Bathmate. They use a cylinder filled with water instead of air, and they claim this gives a more comfortable and effective experience. Water pumps are a step up in cost, so they're an ideal investment if you want to get more serious about pumping. In terms of privacy, a bathroom with a lock on the door is essential.
Automated Pumps & Vibrating Pumps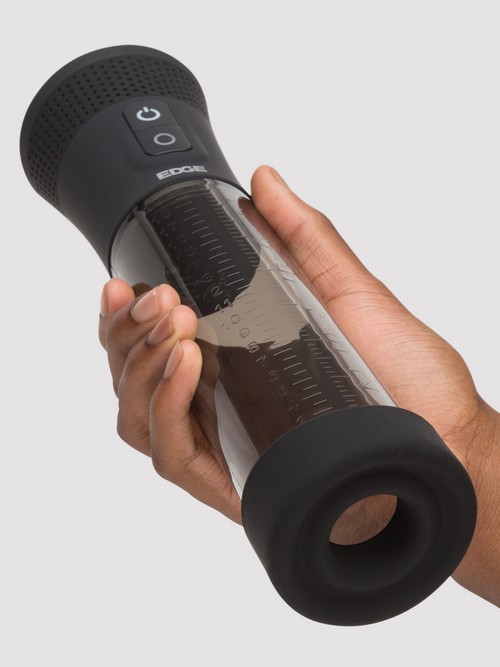 Battery-powered automated pumps and vibrating pumps give you hands-free fun. You can read the paper, knit a cock sock, or do the crossword while these little beauties do their thing. They let you set an exercise program that pumps and deflates regularly. Vibrating pumps add an extra dimension of vibes to your session, making it easy to enjoy the experience. Like most good pumps, they come with a quick-release valve if you feel you've over-pumped your third leg.
More Sexual Happiness Advice
You can never know enough about sex, right? Why not join us on our sexploration journey? Stay up to date with the latest advice on our blog, the Lovehoney forum and the weekly Sexual Happiness podcast.