10 Best Fleshlights
What are the best Fleshlights? What is the best Fleshlight sleeve? Read our handy guide to discover your best Fleshlight.
Get into the world's best-selling male sex toy - the Fleshlight
Fleshlights are without a doubt the male equivalent of the vibrator for women - very popular, very satisfying, and they work a treat for almost everyone.
If you've never tried a Fleshlight, now is your chance, mate. What are you waiting for?
The excellent point about Fleshlights is that they're made from a realistic-feeling material called SuperSkin. This magical surface makes sex with a Fleshlight feel more lifelike than anything going around.
What is the best Fleshlight?
The best Fleshlight for you is the one that feels the best. The best Fleshlight sleeve is the one that makes you feel fantastic. The best Fleshlight texture is the one that has you howling at the moon.
To find out, you're gonna have to try a couple at least. Read the feedback and forums. Explore our list below of the best Fleshlights and see what fires up your motor.
How do we define the best Fleshlight?
Here at Lovehoney, we're big believers in the wisdom of the crowd. So rather than telling you what we think is the best, we've decided to list the best Fleshlights in order of their popularity.
That way, you can be sure that there are many happy customers out there in Lovehoney Land having a ton of fun with one of these sweet delights.
Check them all out below.
1. Fleshlight Flight Pilot Male Masturbator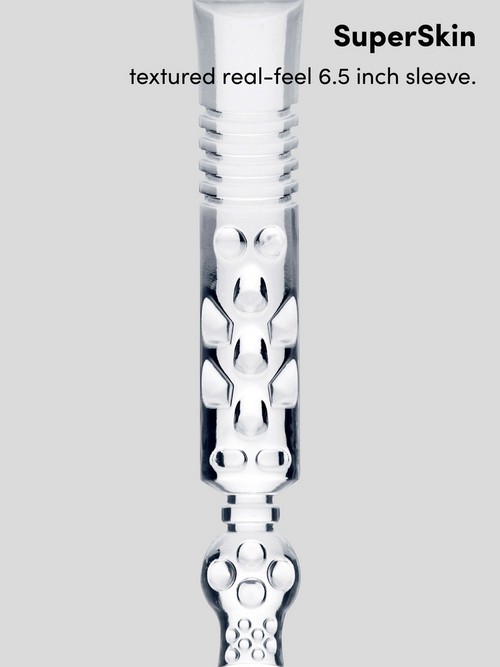 This little bewdy is one of the best-selling Fleshlights on our site, with a staggering 528 reviews averaging 4.5 stars
It is a totally discreet yet masculine black stealth package designed to deliver a precise payload of penis pleasure.
Top features:
Stealth opening lets your imagination run wild
Twist-base gives you suction options to blow your mind
The Fleshlight sleeve stimulates your whole wang at once
Customers say:
'This is the best toy to enhance your pleasure. The pattern inside does something incredible to you as you enter it. The little lumps and nibs really pleasure your old fella and you can do nothing to resist it!' - Mark P.
2. Fleshlight Pink Lady Stamina Training Unit STU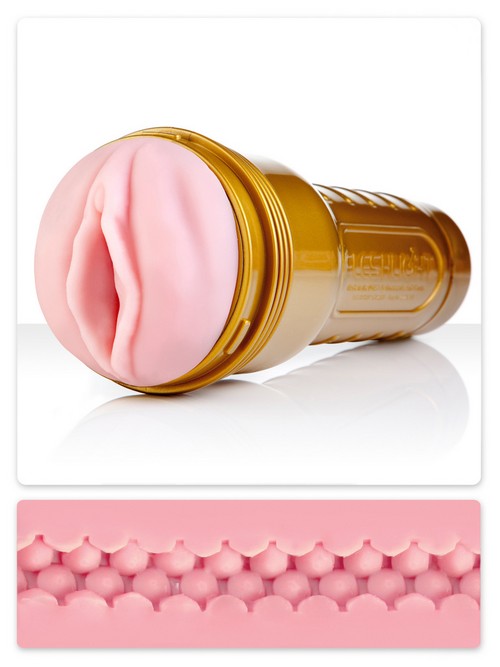 You can almost hear 'Gold! Gold! Gold!' as you charge to the finish line with this flashy Fleshlight in gold and pink.
With a tighter than usual texture, this is the best Fleshlight for edging play and stamina training as you repeatedly come to the point of climax. Sexual athletes, get ready for your workout.
Top features:
Designed for stamina training to get you sex fit
Tight, ribbed inner sleeve for sensational wanking
Comes with lube sample and renewal powder
Customers say:
'I'm on my second Fleshlight, and the clerk at the store talked me into getting "the bumpy one", which is the Stamina Training Unit. I am extremely satisfied…The little bumps feel so amazing, and they are the perfect soft texture to make my dick throb. Within a few minutes I was on the edge, ready to shoot big, but I held back and teased myself for almost an hour. When I decided to cum, it was one of my best orgasms ever. Great product!' - Happy
3. Fleshlight Pink Lady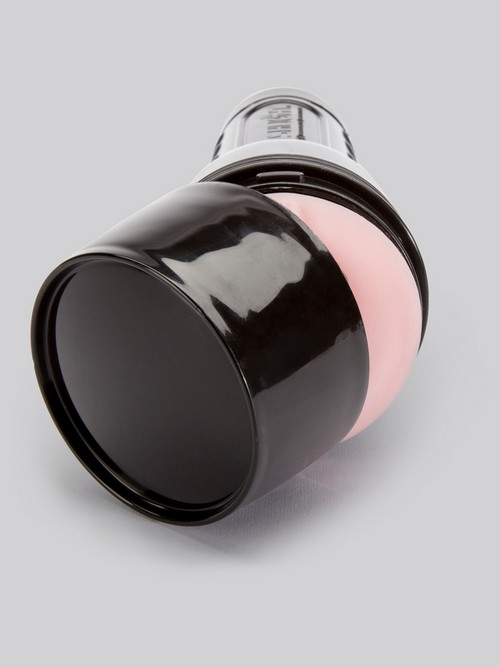 This Fleshlight has a black case with a delightful pink interior. Some say this is the best Fleshlight sleeve because it has incredibly realistic sensations.
If you go for smooth over ribbed textures, this might be the best Fleshlight texture for you.
Top features:
Totally smooth love canal for lovers of smooth
Lifelike, hot pink veejayjay lips welcome your wang
Warm up the sleeve insert for a hot time tonight
Customers say:
'My partner bought this for himself to use and for me to use with him. I was so surprised at how real it feels. For the price it's amazing. It's a very big turn-on for me to watch my partner masturbate, and seeing him enjoy this was mouth watering. 1000/10 definitely.' - Court R.
Buy the Fleshlight Pink Lady
4. Fleshlight Riley Reid Utopia Texture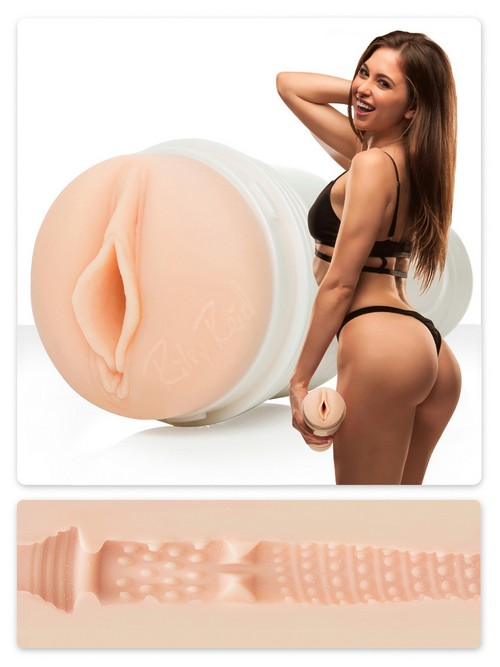 Described as a pocket rocket, this very popular Fleshlight has wowed the fans. It has a revolutionary coiled design inside with unique pleasure pockets.
The ribbed love tunnel is both twisty and sensuous and Riley Reid admirers will get off on the fantasy.
Top features:
Realistic vajingo opening cast from Riley's pearl palace
Temperature-response inner sleeve
Ribbed and coiled Utopia texture gets your juices flowing
Customers say:
'I have bought three Fleshlights so far. Riley Reid utopia texture has a great feel to it and is one of the tighter textures that I have ordered. The ribbed canal has a great feeling to it with the suction. If you want some mind-blowing orgasms, get this toy - you won't regret it.' - Jason
5. Fleshlight Ice Lady Crystal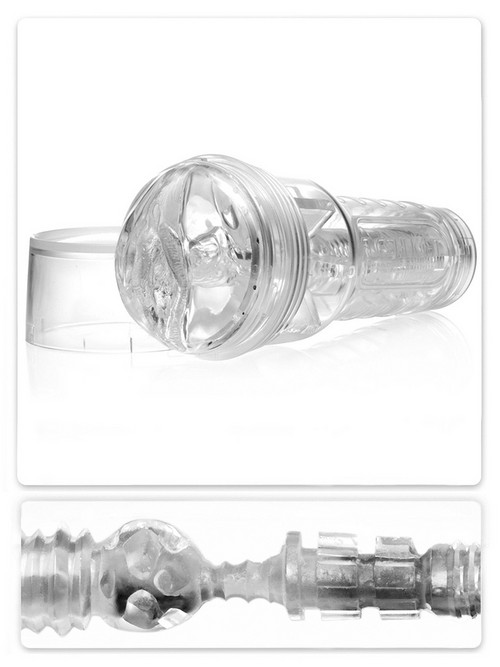 This dramatic departure from Fleshlight convention is the wicked Ice Lady. Voyeurs and visualisers will adore this see-through sex toy, making it the best Fleshlight for you if you get off on a sexy visual display.
Peeps who appreciate abstraction will also like it. With no attempt to mimic real anatomy, this could be the best Fleshlight sleeve and best Fleshlight texture for some.
Top features:
See-through material lets you watch your wang at work
Inner canal texture includes bumps, nodules and spirals
Non-realistic colours and shapes give your imagination free rein
Customers say:
'I bought to use on my husband so he can use it when I am not at home. I love being able to see everything. He loves it!' - Verified-Customer
Buy the Fleshlight Ice Lady Crystal
6. Fleshlight Turbo Thrust Blow Job Masturbator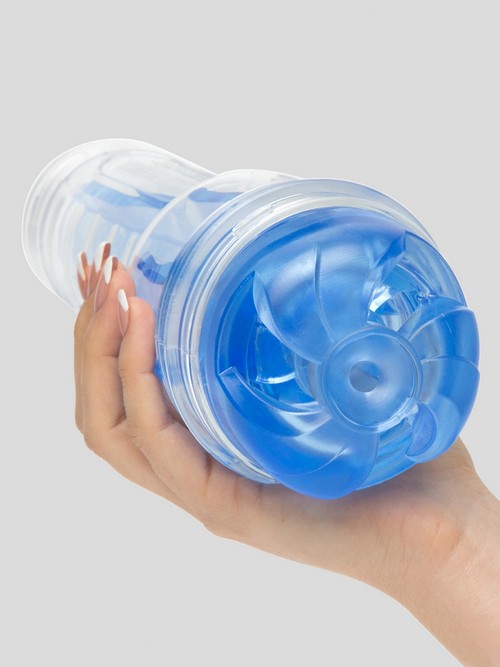 If you're a lover of blow jobs, this could well be the best Fleshlight for you - because it has been carefully designed from the ground up to deliver an oral experience few toys can match.
It even has textures to simulate lips, tongue and throat sensations that will have you on the O-train to Central before you can get off at Redfern.
Top features:
Unique design allows 3 points of insertion to mimic various mouth areas
Designed to bring your blow job dreams to life
See-through case lets you see and enjoy all the action
Customers say:
'Wow. What can I say?! Can't believe I waited so long to get one of these. Made me cum in just a few minutes, even after receiving the real thing from my partner just the previous night. Highly recommended.' - Chris
7. Fleshlight QUICKSHOT Vantage Compact Male Masturbator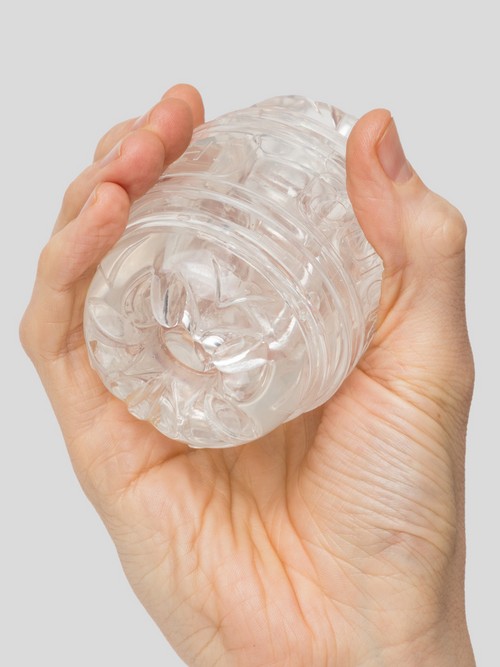 This hand-sized treasure is a pioneering design allowing you to crank your shaft from either end, with a different feel from each side.
You can play with the end caps off or on, giving you totes control over the suction intensity. It gives an oral vibe with one treatment and a deep pussy plunge with the other. Plus, you can see through it for those who like to watch.
Top features:
Small enough to hide in your briefcase or backpack for sneaky travel fun
Twin-orifice so you can go your hardest from either end
Play with end caps to replicate shallow and deep thrust feelings
Customers say:
'Love, love, love. This is the most amazing feeling in the world using this. Can go for hours enjoying pure bliss. This will make you never use your hand again.' - Stretch
Buy the Fleshlight QUICKSHOT Vantage Compact Male Masturbator
8. Fleshlight Stoya Destroya Texture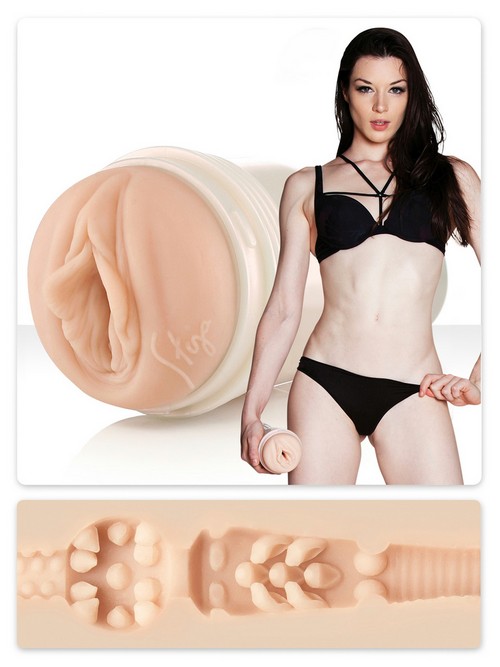 The best Fleshlight for porn lovers could be this one. The tempting veejayjay opening alone makes you want to get stuck into it, and the soft SuperSkin feels heavenly to touch.
Long John blokes can try to fill up the 9-inch love canal and imagine themselves on a porn set for that fantasy vibe.
Top features:
Realistic vajingo opening modelled on porn star Stoya's hot bod
Bump and grind inner sleeve texture is amazingly lifelike
Pearlescent outer case won't scare Grandma if she sees it
Customers say:
'I think i__t is a very satisfying product, and easy to control before ejaculating. Had to be careful not to scream for other people in the house to hear. I will not use my hand ever again! The orgasm was long and powerful, and the pleasure continued even after ejaculation. I remember I experienced a touch of this with one girl before, but this is something else. It really gets your penis to a sensitive level, and does not let go!' - Kamil
9. Fleshlight Vibro Pink Lady Touch Vibrating Male Masturbator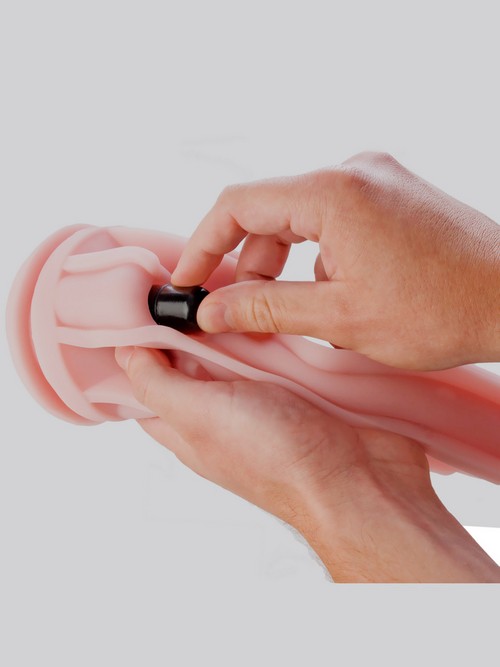 If you love Fleshlights and you love vibrators, the best Fleshlight could be the Pink Lady with added good vibes. They've managed to pack 3 of the little bewdies into this discreet case.
Slip the softly sensuous Fleshlight sleeve into some warm water and you'll soon be hot to trot.
Top features:
Comes with not 1, not 2, but 3 bullet vibrators
Suction control to have it all your way
Unique nubs texture stimulates and satisfies in the sexy love canal
Customers say:
'A great product, easy to use. I have been using this product for several solo masturbation sessions and have been having fantastic orgasms. I have also been using the Fleshlight for mutual masturbation sessions with a close transsexual friend who is very good at keeping me edged, prolonging the pleasure. A really great buy.' - Verified-Customer
Buy the Fleshlight Vibro Pink Lady Touch Vibrating Male Masturbator
10. Fleshlight Go Torque Male Masturbator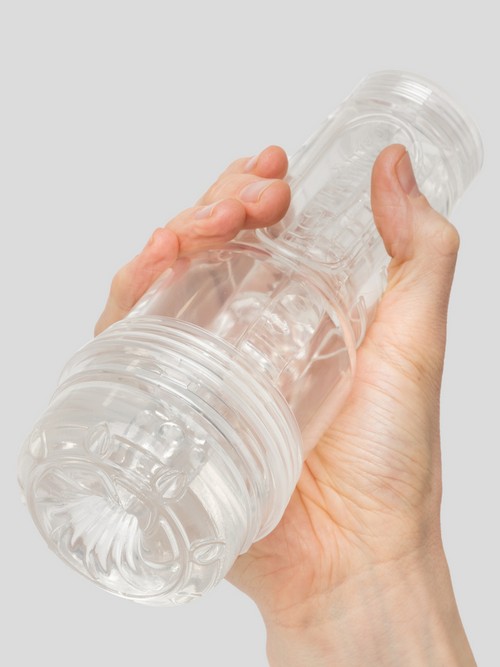 The Fleshlight Go designs are a lighter and more discreet option that opens up play. Voyeurs will get toey watching their thrusts inside the see-through Fleshlight sleeve.
Open-ended, it is a snip to clean and could become your best Fleshlight ever.
Top features:
Extravagant, tight, ribbed and twisted Fleshlight sleeve to wow your wang
Lighter, shorter and travel friendly for naughty weekends away
Waterproof and submersible for mind-blowing water play
Customers say:
'As a newly single bloke, I never thought I'd need a sex toy for self-pleasure until recently. Made an order for this Fleshlight just to find out if it gave equal pleasure as the real deal. During and after use, I was stunned by the pleasure I had just experienced. I think I might invest in a Fleshlight wall mount for future self-made date nights. Seriously, I would 110% recommend this product to any man out there. You don't need to chance skirt every weekend, you have plenty of time to do that in later life. Just go and try one of these and, my life, you will not be disappointed!' - Morris 1986
More Sexual Happiness Advice
You can never know enough about sex, right? Join us on our sexploration journey via the thriving Lovehoney forum, our weekly Sexual Happiness podcast and our blog.