What is the Best Cock Ring?
If you're looking for the best cock ring to tickle your pickle, look no further! We've rounded up the 5 best as rated by you!
Cock rings, or penis rings, are bands that fit around the base of your shaft (and sometimes your testicles too) and, besides bringing an element of kinkiness to the equation, can also help with your sexual performance.
Some penis rings also vibrate, which you'll find on this list of our favorite cock rings here at Lovehoney. Vibrating cock rings have the added benefit of increasing pleasure for both the wearer and their partner (especially partners with vulvas!).
There are various kinds of cock rings to choose from, including adjustable, stretchy, and solid varieties. When picking your perfect fit, use a size that fits snugly when erect but is not painful or uncomfortable. For more info on selecting the right cock ring for you, check out our guides for all you need to know about how to use a cock ring and how to use a vibrating cock ring. But without further ado, let us present the best cock rings as selected by Lovehoney customers.
1. Tracey Cox Supersex Rechargeable Vibrating Love Ring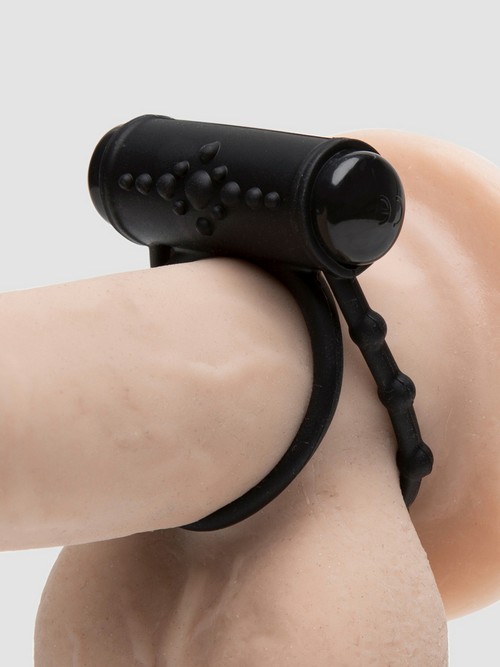 Invest in your sex life and put your pleasure on full charge with Tracey Cox's vibrating cock ring. USB rechargeable, packed with 5 powerful vibration settings, and on a mission to help keep him harder for longer and her quivering from orgasm after orgasm.
"With orgasms for both of you, guess who's going to be having sex a lot more often?" - Tracey Cox
The Supersex rechargeable vibrating cock ring makes life a whole lot easier by doing the work for you so your hands are free to touch other sensitive spots during sex.
Reach for the water-based lube and turn his pole into a slippery one. Stretch the smaller ring down to the base. Stretch the larger ring around the testicles and press the button to let the 5 speeds and patterns of delicious vibration do their thing.
Clitoral, testicle and penis thrills are all yours rolled into one explosive, climactic package.
Buy a Tracey Cox Supersex Rechargeable Vibrating Love Ring here.
2. Lovehoney Fronds with Benefits Rechargeable Textured Vibrating Cock Ring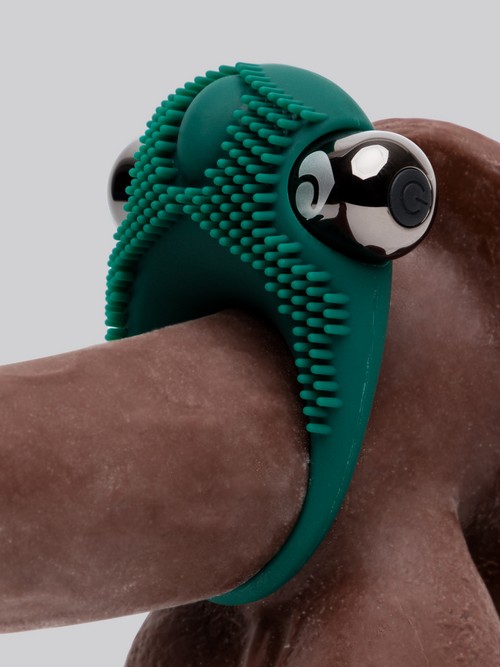 Sensational shared vibrations are yours thanks to this stretchy, textured silicone cock ring. While the rechargeable bullet vibe adds a powerful buzz to your adventures, the gentle constriction may increase erection strength and staying power.
Made from soft, velvety silicone, this pocket-sized toy feels incredible against the skin. It also boasts a smooth nub and textured fronds to add to the receiving partner's pleasure.
There are 3 speeds and 7 patterns to explore, so power it up and find out which one takes you and your lover all the way.
Whether you enjoy this ring with your partner or use it solo, it's perfect for adding an extra level of excitement to your pleasure sessions. You can even swap out the bullet for your favourite vibe, or use it on its own to stimulate those sensational sweet spots.
For a comfortable fit and enhanced sensations, slick the inside of the ring with water-based lube before sliding it on.
Try the Lovehoney Fronds with Benefits Rechargeable Textured Vibrating Cock Ring here.
3. Lovense Diamo App Controlled Rechargeable Cock Ring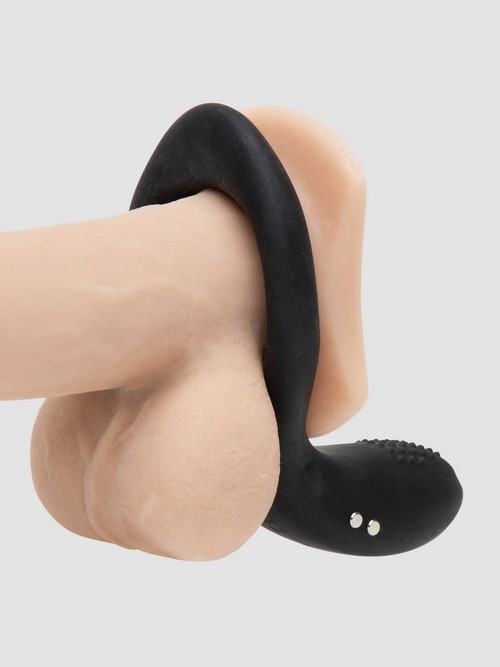 You know the saying: If you like it then you should put a ring on it. And what better ring than the Diamo from Lovense? App-controlled for brilliant sessions on the go, it delivers all the usual cock ring benefits with a bounty of extra delights to enjoy.
Perfect for hands-free adventures at home or elsewhere, Diamo's slick shape fits on your shaft in multiple positions, letting you choose the one that thrills you most. Use the free Lovense app to play hands-free - you can even set a maximum vibration setting to make sure your sessions are private.
Made from smooth, firm silicone, Diamo's ring may help to delay your orgasm and make climaxes more powerful (results may vary).
Sync the Diamo's vibes with music or explore the 3 speeds and 4 patterns included by default. You can even program in your own vibration patterns for orgasms orchestrated by you!
Help your Diamo settle in for a snug, sensational time with a touch of water-based lubricant.
Grab the Lovense Diamo App Controlled Rechargeable Cock Ring here.
4. BASICS Comfort Stretchy Cock Ring 45652 Maximised erection strength and staying power? Yes please. An extra thick and stretchy cock ring to help you achieve this? Here it is. Super-smooth and cushioned for comfort, the snug ring transforms your performance for instant confidence in the sack.
Simply apply water-based lubricant to your erect penis and slide the cock ring down to the base. As the ring discourages blood from leaving the penis, it engorges your VIP further for a super-sized stronger erection with Superman-like staying power.
5. Lovehoney Inside Job Silicone Cock Ring and Butt Plug 73258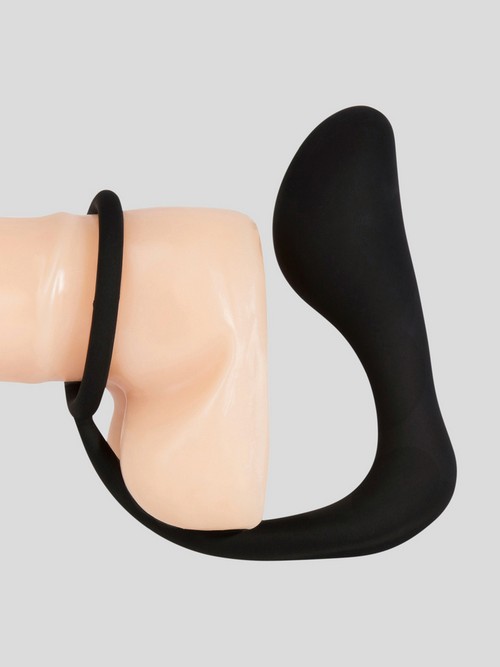 Like Wile E Coyote pushing a dynamite plunger detonator, this cock ring and butt plug guarantees an amazing explosion. Twinning delayed climax from the ring with intensified sensation from tandem prostate stimulation, pure jizz-popping pleasure awaits.
Slide the 4.75-inch circumference stretchy cock ring around the base of your erection and balls and insert the slender, tapered shaft of the plug into your bottom with the aid of some water-based anal lube.
Created from sleek and flexible silicone, the toy feels sensational against your skin, providing slick and sensual anal stimulation.
Pick up a Lovehoney Inside Job Silicone Cock Ring and Butt Plug here.
Not too sure which cock ring will tickle your pickle? Our Customer Care team will be able to point you in the right direction to help you find exactly what you're looking for.
More Sexual Happiness Advice
You can never know enough about sex, right? Join us on our sexploration journey via the thriving Lovehoney forum, our weekly Sexual Happiness podcast and our blog.