How to Use a Vibrating Cock Ring
Find out how to use a vibrating cock ring and why vibrating cock rings are a great solution to enhancing solo or couple play.
Vibrating cock rings are a best-seller for a good reason: they work for masturbation and couple sex equally well and you don't even need a penis.
It's fair dinkum that cock rings are a fan fave sex toy for penis owners. But what about the vibrating kind of cock ring? And what if you're sporting a vajingo instead of a Long John - can you still enjoy a sex sesh with a vibrating cock ring?
Read on to have all your questions answered. What are vibrating cock rings? How do you use a vibrating cock ring? What does a vibrating cock ring do?
What is a Vibrating Cock Ring?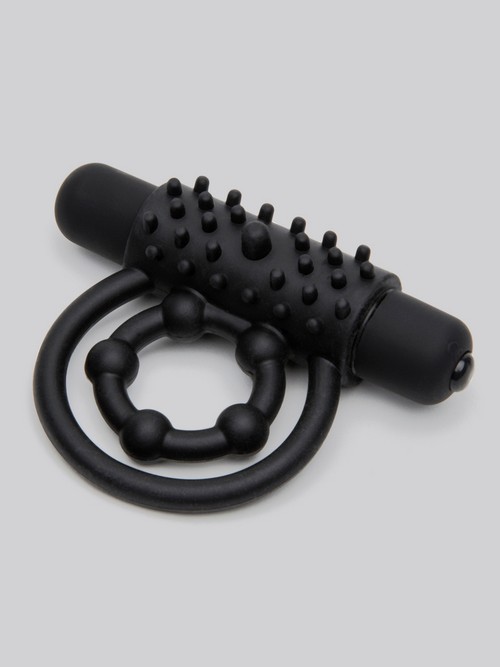 A vibrating cock ring is a discreet little sex toy that typically slides down a John Thomas shaft and wraps around the base. Unlike non-vibrating cock rings, these humming beauties cum with a built-in vibe designed to thrill you and yours.
The standard vibrating cock ring is a stretchy, single-band ring with a small bullet vibrator at the top.
You can also buy double ring vibes that will wrap around your goolies as well as your stiffy for added pleasure.
As if that wasn't enough sexy goodness, you can also get triple stimulators that also caress the pleasure palace of the perineum or cum with a butt plug.
And you can get vibrating cock rings with added rabbit ears to stimulate her clit.
The beautiful bonus vibrations from these cock rings can also stimulate your kinky companion during rumpy-pumpy sessions. And despite their male body part name, you don't even need a penis to have a load of fun with them.
How to Use a Vibrating Cock Ring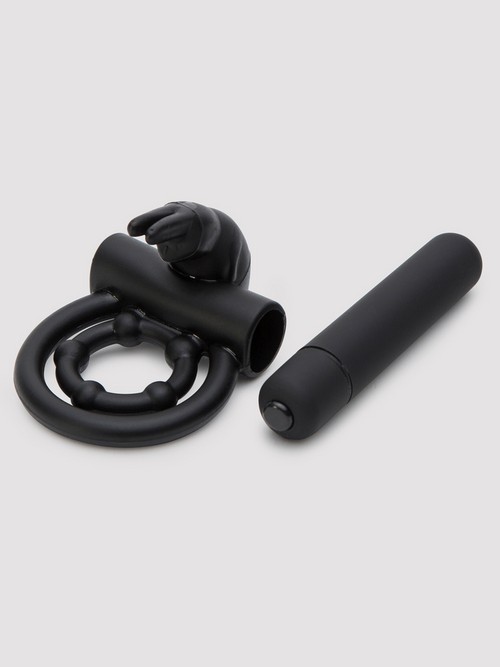 Before you use a vibrating cock ring, you need to put it on. If it's going onto some tube steak (and not a dildo, say) just beware that you should put it on a semi-erect pecker, not a full-on hard-on. First-timers will find a stretchier cock ring much easier to put on, so go for one of those first up.
At Lovehoney, we say that lube makes everything better, so apply a little water-based lube around the inside of the ring and stretch it out between your fingers. Slip it down your manhood and sit in around the base of your half-mongrel. If you're trying out a double ring, gently stretch the second ring to sit around your testicles, or flop them through the ring one at a time. When it's in the right spot, and you're doing some arousing, observe the cock ring doing its thing - the penis becomes engorged due to the restriction of blood flow.
Are you comfy with the feel and fit of the cock ring? Then proceed to play with the vibrations. Turn on the vibes with the controls and shift through the various settings if it offers multi-speed or multifunction vibrations.
What customers say:
'First time for myself and hubby using a cock ring. Once we sorted how to manipulate it, was pretty good going with a bit of punch from the vibrations. We were grinning and going flat out. Love the feel, easy to use, not loud at all. Definitely buy more of these little poppin' stimulators.' - 70sjodie
What Does a Vibrating Cock Ring do?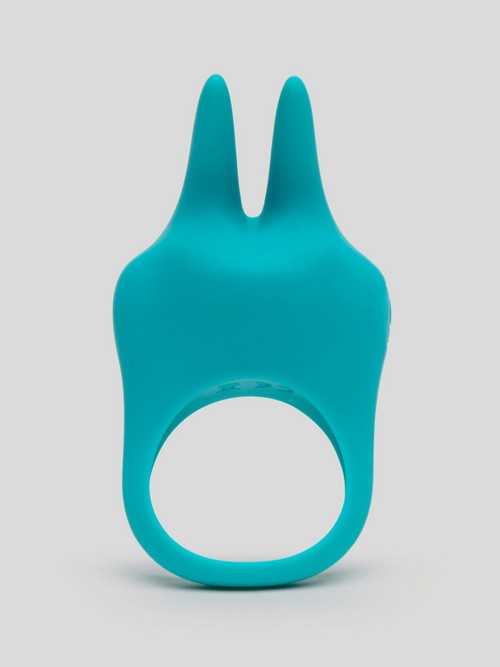 Just like non-vibrating cock rings, the vibrating models reduce blood flow out of the penis, which can help boost the size and hardness of your erection and also increase stamina.
So, the numero uno purpose is the same with both types.
The added bonus with a vibrating cock ring is more pleasurable sex and masturbation from the good vibrations. These provide fun for the wearer (including for solo play) but also your bonk buddy when dancing the mattress mambo.
What is a Cock Ring Made Of?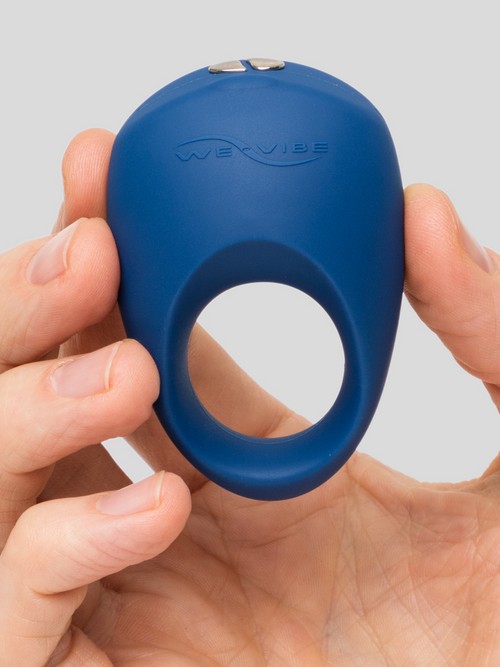 Rubber
Cock rings at the lower cost end are often made from skin-safe rubber, which is super-stretchy and suitable for use with both water and silicone-based lubricants.
PVC and TPE
Mid-range cock ring materials include TPE and PVC. TPE is stretchy but often contains latex, so please check if you have sensitive skin or a specific allergy. PVC is less stretchy than TPE and more similar to silicone.
Silicone
The pricier cock rings tend to be made from silicone because it is more expensive to produce, but you get what you pay for. Silicone is silky-smooth and hypoallergenic but firmer and less supple than some materials. Do note that silicone toys must only be used with water-based lube as silicone-based lubes will degrade the material.
What customers say:
'It didn't disappoint. Great for both people during intercourse. It makes my man last longer, and my orgasm is a lot more intense.' - Megan9717
Top Sex Positions for Vibrating Cock Rings
Grinding
If it's a position choice of bump or grind, honey, you want to go for grinding with a vibrating cock ring. The best sex pozzies are where you have freedom of movement but you and your beloved are pressed closer together. That gives vibrating cock rings a chance to thrill you both with good vibrations.
Mish
Mish can get a bad rap because it can become a default routine. But wearing a vibrating cock ring makes the most of missionary with a bonus buzz - and maximum contact with the clit means both of you can benefit from the vibrations.
As a special treat, mish works well with strap-on sex: just slide the ring over your fave strap-on and go to town on your trip to the big O.
Cowpoke
Your beau-on-top is great because they can grind against the part of the ring that vibrates, with total control over the level of pressure. Grinding wins out here over thrusting since it gives maximum contact with the bullet vibe.
Hands-on
Who needs a penis? You sure don't need one to have a load of fun with a vibrating cock ring. Try slipping one over your fingers and use your new cyber hand vibe to bring delicious sexual pleasure to your better half. Or wrap one on your best dildo. Or add it to a strap-on.
What customers say:
'This cock ring is one of my favourite toys to use. It's not tight around my partner and it doesn't hurt me like others have! Would 1000% recommend to anyone wanting a slow-moving but quick orgasm! Definitely the best cock ring we've had and we have tried many! Haha.' - Khlo B.
Recommended Vibrating Cock Rings
More Sexual Happiness Advice
You can never know enough about sex, right? Why not join us on our sexploration journey? Stay up to date with the latest advice on our blog, the Lovehoney forum and the weekly Sexual Happiness podcast.