Revealed! The Ultimate Masturbation Hands
Here's a startling statistic for you. According to our survey of 6,000 people, 85% of those with a penis and 50% of those with a vulva say that their hand is their go-to method for solo pleasure.
That's a whole lot of folks missing out on the extra thrills that sex toys can bring to masturbation.
And the stat also got us thinking, what would the human hand need to look like to if it evolved to deliver the same amount of pleasure as sex toys?
Drawing on our 20 years of experience designing and selling sex toys that deliver optimum solo satisfaction and to celebrate Masturbation May, we've come up with concepts for a pair of Ultimate Masturbation Hands.
The Masturbation Hands show the wide range of products that are now available on the Lovehoney website, and include loads of different types of technology that you can now access to enjoy ultimate sexual pleasure.
Whether it's the extra fingers, width and skin texture to pleasure a penis, or the rabbit-inspired fingers and PleasureAir technology on the vulva owner hand, it's clear to see that we would have to evolve dramatically to come close to offering ourselves the same amount of joy as our favourite sex toys...
The Ultimate Penis Owner Masturbation Hand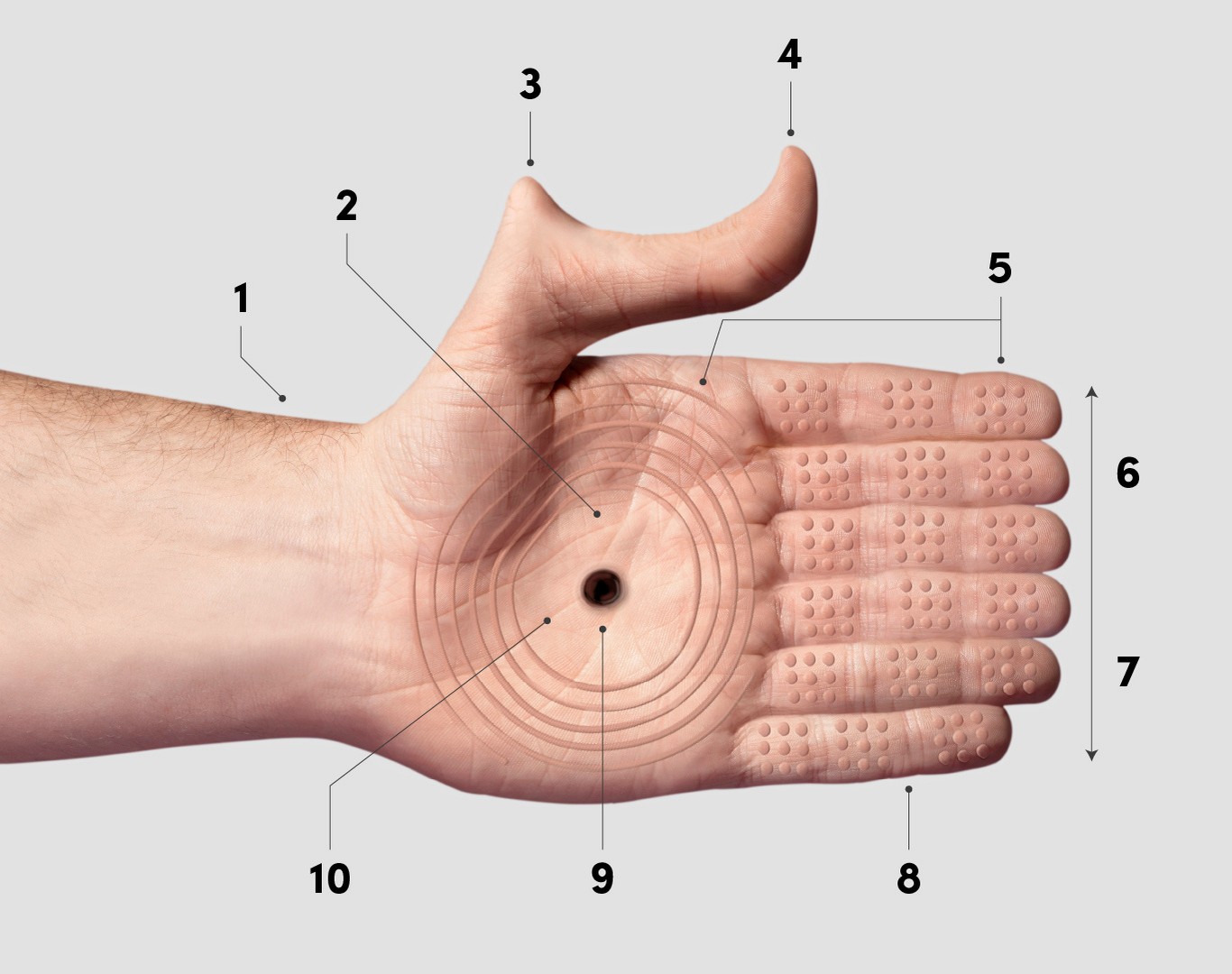 1. Longer and stronger forearm. For better reach and endurance
2. Thermal control. Control over temperature for hot and cold play
3. Hyper flexible joints. For flexible prostate play
4. Wider curve tipped thumb. For anal play
5. Textured dots and ribs. For increased sensation
6. Wider palms. From 4 inches to 9 inches to cover full shaft
7. Even finger length. To make a complete grip around the shaft
8. Webbed fingers. Joined surface for increased skin-to-skin contact
9. Pleasure air. Air hole in the centre of the palm to deliver intense suction sensations
10. Grip strength. Sensitive to slight grip adjustment to enhance tightness
The Ultimate Vulva Owner Masturbation Hand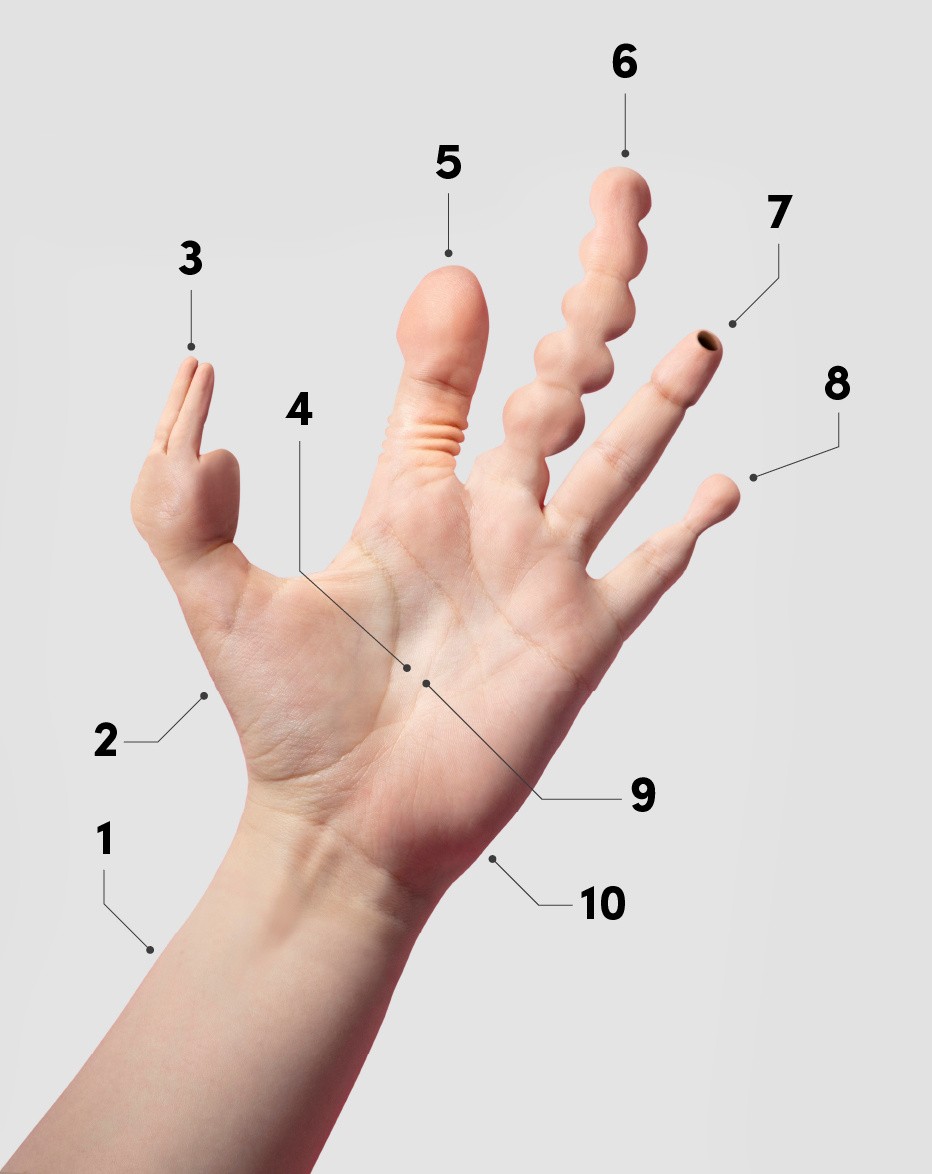 1. Longer forearm. For better reach
2. Hyper flexible joints. Ability to reach all pleasure points
3. Rabbit Thumb. For clitoral stimulation
4. Thermal control. Control over temperature for hot and cold play
5. Shorter and curved index finger. Evolved to reach G-spot and can be used with rabbit thumb
6. Strong, waved middle finger. For either vulva or anal play
7. Pleasure air. Ring finger delivers suction sensations to the clitoris
8. Shaped little finger. For precision clitoral play
9. Vibrations. Control over whole hand vibrations
10. Endurance. Performance increased from 3 minutes to 90 minutes
Explore Lovehoney best-sellers