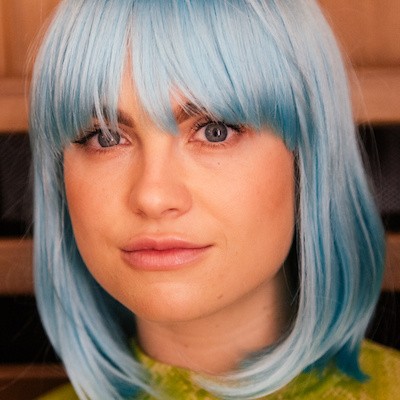 Paige is a sexual health and relationships writer who hails from the Northern Rivers of New South Wales.
Like many, her journey to writing about life's spicier subjects was not linear. With a background in creative management, radio journalism and advertising, Paige always adored the power of words and their potential to engage and educate an audience.
Unfortunately, some of the industries she dabbled in did not wield this influence fairly. So, in 2018, after many a sleepless night (and not the good kind of sleepless – wink), she left her last ever fulltime gig in search of more positive ways to make her words count.
Since then, Paige has taught journalism workshops overseas, written copy for businesses in every field from health and wellness to tech and finance, hosted community radio shows and started a podcast or two. She's also published a bunch of her own creative non-fiction.
Paige is currently completing a Masters of Sexology through Curtin University, which is the perfect excuse for her to nerd-out about sexuality and intellectualise some of her own racy experiences. Looking through the lens of science has only made her more passionate about inclusivity, human rights, and making sure people understand that sexual health is not just about the absence of disease and dysfunction but also about the presence of pleasure.
When she's not on the tools (or toys), Paige loves watching Netflix in the sauna, one to one time with her besties, staycations in the city and sleeping in.
Find Paige online: