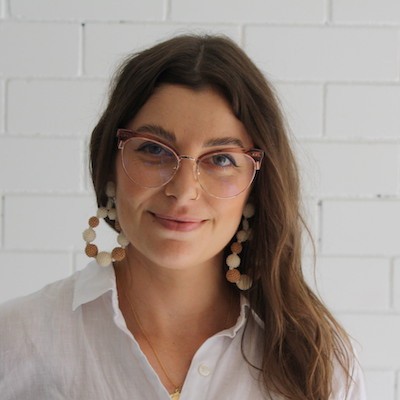 Hannah has been writing for Lovehoney Australia since 2020 and absolutely adores learning about anything and everything to do with sex, from BDSM and fetishes to vibrators and lingerie.
Hannah came from humble beginnings. After completing an undergraduate degree in Business Management at The University of Queensland she went on to study an honours degree in International Hotel and Tourism Management. Whipping up a 20,000+ word thesis is certainly one way to figure out you've got a knack for writing!
She even went so far as to embark on the first year of a PhD before realising that after six years of university she was ready to call time on her higher education and pursue a job in the 'real world'... But not before squeezing in a bit more writing and pumping out a few articles that can be found in leading academic journals. Sadly there's no mention of anything remotely explicit in any of them.
After leaving academia, Hannah spent just over half a decade working in research for the radio industry, providing everything from music and content research through to audience measurement. From working alongside some of Australia's largest radio networks to travelling Malaysia and presenting at international industry conferences, Hannah finally hung up her research gloves to pursue a career in writing.
Writing out of Brisbane, Australia, Hannah loves to champion inclusivity, positivity and celebrate sexuality in all its forms. When she's not tapping away at her computer, you'll find her eating her way around Brisbane's newest restaurants with a spicy marg in hand or at an early morning gym sesh because, balance.
Since switching lanes she's discovered her passion for researching slightly different subjects and creating compelling content about hard hitting topics like dildos, floggers and everything in between. Besides being able to drop words like vanjingo and schlong-a-long-a-ding-dong without anyone batting an eye, she loves to help people on their quest for sexual enlightenment and acceptance.
Find Hannah on social media: