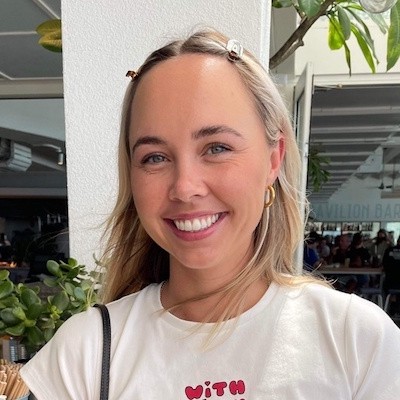 Emma Maidens is a sex and relationships writer from the Gold Coast, Australia.
She graduated from the University of Queensland with a Bachelor's Degree in Business Management, majoring in Marketing. Always drawn to the creative, she's also a qualified florist, although you wouldn't guess it from the state of her house plants.
However, soon enough she found the path to her passion, writing about the topics that are mostly only spoken about after a few wines. Sex positivity and ensuring conversations around this topic are inclusive to all are what drives her to create content in this space.
She draws on research, her own personal experiences and open conversations with others to understand both the challenges and positive steps in the current world of sexual wellbeing.
Having worked with an array of sexual wellness brands, her goal is to help others on their journey to accept and embrace sexual wellness as a part of life that deserves as much attention as that given to our physical and mental health.
In her down time you can usually find her getting horizontal in a bunch of different ways, whether that's reading, practising yoga, researching her next article or just lying on the ground contemplating life.
No time for chit chat and how the weather is, conversations with Emma are straight to the nitty gritty, with some tongue-in-cheek laughs along the way. She invites you to learn with her and firmly believes in pleasure whenever.
Find Emma on social media: