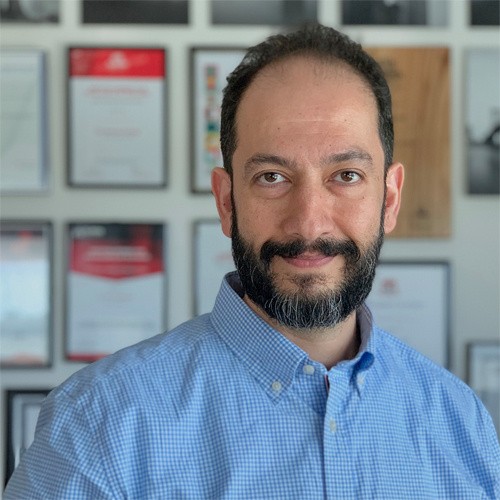 Dr Armin Ariana is a clinical sexologist, Sexual Health Counsellor and an accredited Clinical Psychosexual Therapist with the Society of Australian Sexologists, an Accredited Member (Level 4) of the Australian Counselling Association and a Member of the European and International Society of Sexual Medicine (ESSM/ISSSM). He is the current president of the Society of Australian Sexologists (QLD Branch) and works as a clinical sexologist in Brisbane, Gold Coast and online.
As a clinical sexologist, Armin work with individuals and couples of any sexual orientation on a short or long-term basis. He works with clients to recognize what their issues really mean to them and then uses this information to help them create a healthier sexual life and relationship going forward. Armin is a proud supporter of LGBTQIA+ clients and their families. He treats loving couples, families, and transgender people with the dignity, respect, and affirmation they deserve.
Armin is a Senior Lecturer in Medical Education at Griffith University, School of Medicine and Dentistry, and a Senior Fellow of the Higher Education Academy (SFHEA-UK). He received his Doctor of Medicine (MD) in 2002, and after a few years of general practice, joined Griffith University to pursue his dreams in Medical Research which awarded him with a Doctor of Philosophy (PhD) in 2011. Armin's natural curiosity to learn more about human beings' minds and behaviour led him to, later, study Psychology at Monash University and obtain a Master of Medicine in the field of sexology and Sexual Health at the University of Sydney.
Research Armin's been a part of:
Armin's main areas of research in the field of sexology are focused on "Sexual Performance Anxiety, Oro-genital Diseases, LGBTQIA+ Health, and Human Sexual Behaviour and Well-being".
As a medical educator, and a diversity champion in his academic work, Armin led a team of health professionals to build, for the first time in an Australian tertiary health curriculum, an LGBTQIA+ allyship training course for all health professionals.
Armin's research has been disseminated nationally and internationally in over 100 peer-reviewed publications, conference presentations, >5 national and international invited speeches, 2 published books and an innovative patent (for Cancer Treatment).
Armin has featured in the below publications:
Guest Speaker:
Guest speaker: Out of the head and into the body (2021). USANZ Northern Section Meeting, Urological Society of Australia and New Zealand, Edgecliff, Australia.
Guest speaker: Erectile dysfunction and Premature Ejaculation, The Sexologist View (2021). USANZ Northern Section Meeting, Urological Society of Australia and New Zealand, Edgecliff, Australia.
Guest speaker: Oral Sex, Oral Health (2019). Sexology in Practice Symposium., Society of Australian Sexologists, Melbourne, Australia.
Outside of his clinical practice, medical education and research pursuits, Armin enjoys dancing with his daughter, running, hiking, gardening and cooking. He loves exotic cooking as a meditation method to soothe life stressors, improve self-confidence and curb negative thoughts. His favourite exotic dish is Baghali polo – a Persian dill rice with lamb shank. It's a fragrant and fluffy rice dish that pairs the pleasant flavours of dill, basmati rice and saffron with plump, soft broad beans. All topped with a delightful crunchy golden crust.
Find Dr Armin on social media: