How to Use a Penis Extender
We've got all the answers about penis extenders, sometimes called penis stretchers, including why and how to use them.
What is a Penis Extender?
Penis extenders are like latex penis sheaths, or a cock pouch, for the penis. They are often made of plastic or rubber. They slide over your wang and add extra inches in length and girth.
You wear Penis extender sleeves over your dick, making it a dick stretcher. They can be closed at the top or have an open tip for ejaculating fun. They can also be smooth or have stimulating nubs for extra pleasure.
Do Penis Extenders work?
Are koalas cuddly?
Absolutely. Penis stretchers are unique sex toys that are surprisingly versatile. The best penis extender is the one that meets your needs.
Check out our guide below to find out how penis extenders can add some thrills to your sex life.
Video: Penis Extenders and Sleeves Explained
An informative video clip explaining all you need to know about penis extenders and sleeves.
Why use a Penis Extender or Penis Stretcher?
There are at least 5 good reasons why you should use a penis extender.
1. Texture
Penis stretchers can add a whole suite of new textures, bumps and ridges to your John Thomas so that during sex your beau can thrill to new stimulations and sensations. These can add to the at times elusive G-spot orgasms.
2. Ejaculation control
Wearing a penis extender is like wearing a very sturdy, thick condom. Because it is putting some distance between your peen and your partner, they can help delay ejaculation by reducing sensitivity.
3. Penis enlargement
It goes without saying that a penis extender is one of the best penis enlargement devices. It adds to both the length and girth of your donger, which is why it is also called a penis stretcher. If you or your beau want the sensation of a bigger wang, a penis extender will deliver it hands down.
4. Erection support
Whether you have erectile dysfunction (ED), a tendency to lose your erection, or just like some support downstairs, a penis extender will come to the rescue. It will remain firm forever, removing the pressure on you so you can enjoy sex more.
5. Enhance sex toys
You can spice up your sex toy collection by slipping a penis extender over any of your dildos, vibrators, or strap-ons. Then you'll have given them new textures, bumps and ridges without having to shell out for more toys. Howzat for a bonus?
How to Use a Penis Extender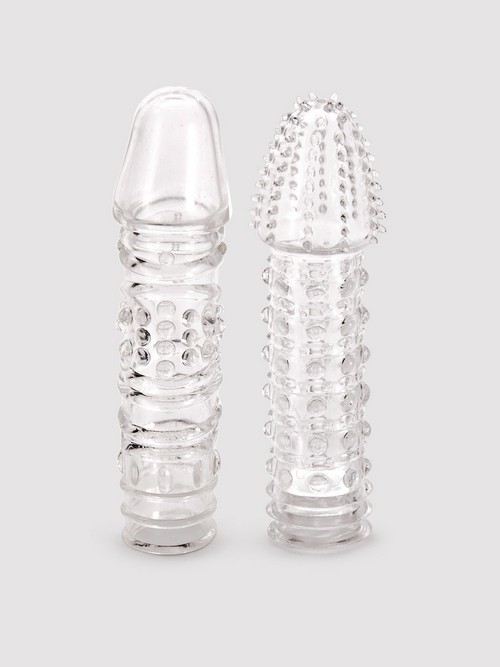 It's a piece of cake to use a penis extender.
Simply add some water-based lube to the inside of the sleeve and all over your trouser snake.
Give yourself a handshake with the wife's best friend. Once you're aroused, slide your manhood into the sleeve and, if it has one, wrap the family jewels ring around your nutsack.
If you're using a hollow strap-on penis extender, slip the straps around your hot little body and adjust it for a comfy ride.
Some penis extender sleeves, like the Lovehoney Twin Teasers Textured Penis Sleeves, have added textures on the outside for extra stimulation of your partner. You might want to slather more lube on these models for a slippery sesh.
Now go forth and dance the dance of the two-headed beast.
Aftercare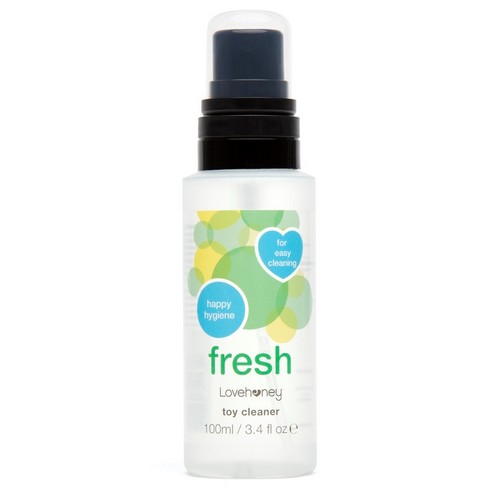 After you've used your sleeve to waltz the mattress mambo, make sure to wash it properly so you're good to go next time you are hot to trot.
Have a Captain Cook at our How to Clean Sex Toys guide for more info on cleaning your sex toys.
Recommended Penis Extenders
More Sexual Happiness Advice
You can never know enough about sex, right? Why not join us on our sexploration journey? Stay up to date with the latest advice on our blog, the Lovehoney forum and the weekly Sexual Happiness podcast.