Guide to Male Vibrators
If you're looking for a little something to spice up a solo sesh or couples play, then look no further. Check out Lovehoney's collection of male vibrators to see what really tickles your pickle.
What is a Male Vibrator?
Male vibes come in a range of shapes, sizes, and colours, specially designed to stimulate the male erogenous zones using vibrations, pulsations, or a delicious combination of both. Whether you're chasing the feeling of supercharged tingling at the tip of your todger, you want to send shivers down your shaft, or you're after that buzzin' in your balls, there's a male vibe to suit your style.
Why choose a Male Vibrator?
While sex toys designed for women and people with vulvas are renowned for featuring a vibrating element, men and people with penises can now experience the spine-tingling sensations that vibrations bring.
Adding a bit of buzz to a stock-standard male sex toy like a stroker adds a whole other dimension to a bit of private browsing, not to mention longer, stronger orgasms.
Male vibrators come in a range of different designs. Whether you're after realistic Fleshlights or non-anatomical strokers, there's a cheeky toy out there to suit everyone.
Best for blowjob sensations: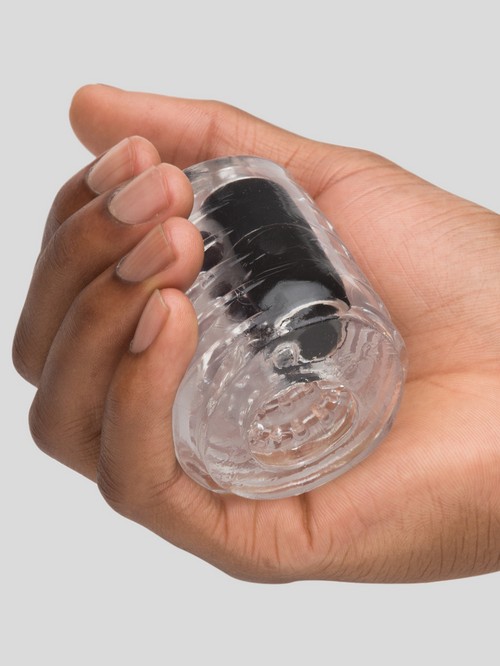 The only thing better than getting your knob polished is having access to it 24/7. Sadly, you can't always have the real thing on tap around the clock, but thankfully you can have the next best thing.
Made from soft, stretchy material, this sensational sleeve features a textured tunnel full of ribs and ridges for intense orgasmic pleasure. The open-ended design allows for all sizes and provides the perfect access for your partner to lick and tease your tool.
The built-in vibrator, coupled with the textured sleeve, offers intense sensations up and down your shaft that'll have you at the finish line before you know it!
Best for solo play: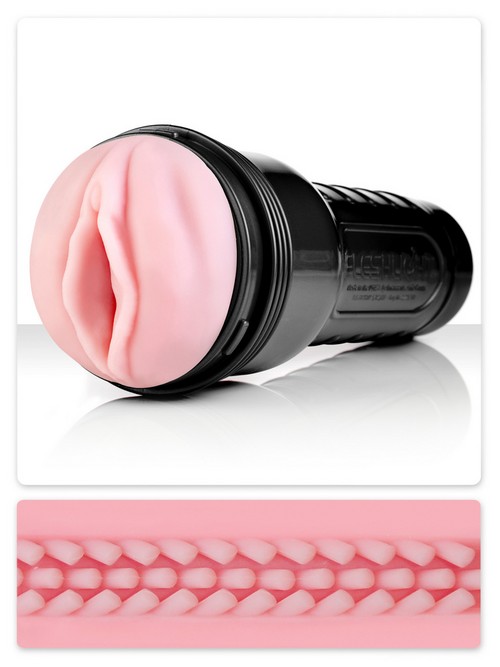 If a realistic masturbator is more your vibe, then the pros over at Fleshlight have you covered with one of their latest creations, combining their classic Pink Lady Touch Fleshlight with the orgasmic power of a vibrator to bring you this absolute masterpiece.
Fleshlight is renowned for the lifelike quality of their masturbators - thanks to the innovative real-feel SuperSkin, so it feels just like the real deal.
With three removable bullet vibes, you can really take control of the buzz on your bone. The temperature-responsive sleeve and realistic vaginal opening are just the cherry on top of this delicious creation. Bon appétit!
Best to use with a partner: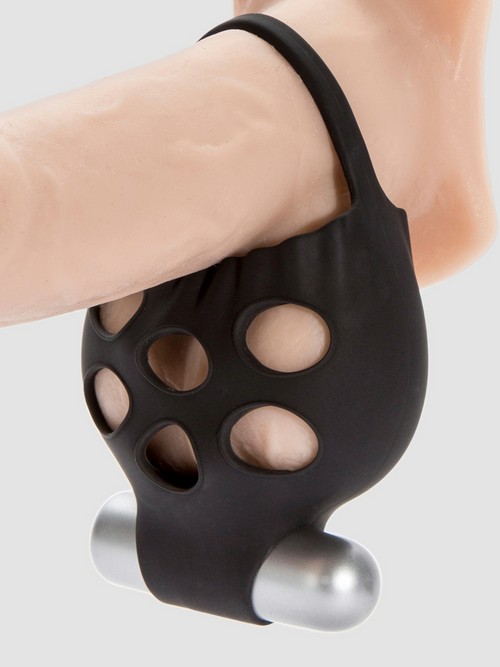 While attending to your pecker, it's important to show the love spuds some attention too! Enter the vibrating testicle stimulator.
The cheeky peek-a-boo holes in the silicone pouch are the perfect size to allow for teasing fingertips. Easily control the level of stimulation using the built-in three-speed vibrator or slip it out of the pouch for a bit of independent play.
Ideal for couple's play and anyone wanting to treat their nads to a bit of TLC, one enthusiastic reviewer described the experience as, "OH loved the vibrations just on their own having a play, but when in doggy position he barely lasted minutes! He described it as a 'lovely weighty' feel on his balls when they swung in this position and that combined with the vibrations just pushed him over the edge."
Best for backdoor action: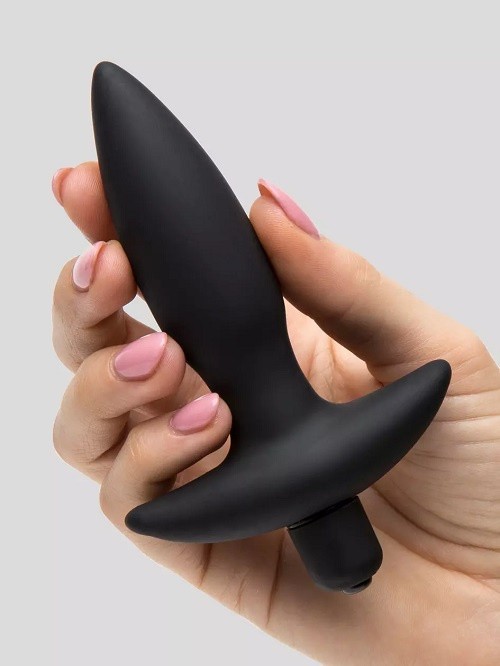 If you're yet to experience the joys of prostate stimulation, then there's no time like the present to get down to business. Excellent for anyone looking to pop their anal cherry, this vibrating butt plug features 10 tantalising functions.
The smooth body-safe silicone shaft and pointed tip lend themselves perfectly for simple insertion and mind-blowing prostate stimulation. Slather with a generous coating of anal-safe lube like the Lovehoney Discover Water-Based Anal Lubricant and get yourself ready for the pure ecstasy of rump ranging.
Loved by many, here's one plug from a happy Lovehoney customer, "I love this plug. It's so smooth and easy to pop in. The vibrations are just right for me. It is a great toy to use in prep for anal or pegging as it is so comfortable and feels amazing."
Best for travel: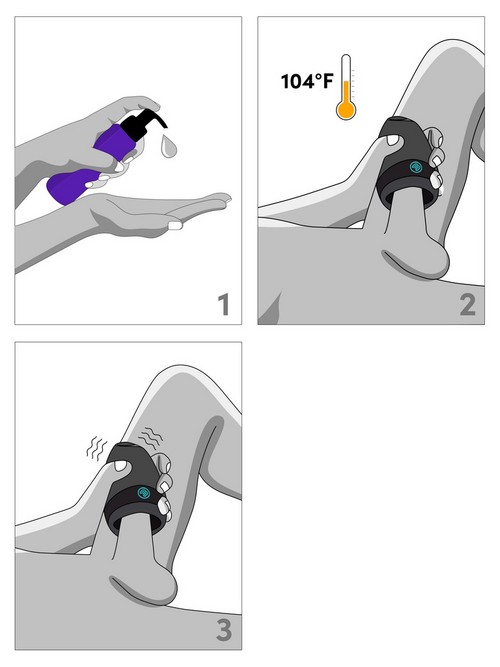 Wrap the tip of your todger in one of the best vibrating masturbators out there. Featuring six vibrational patterns and three intensity levels, this puppy warms to a delightful 40℃ for the ultimate in lifelike oral sensations.
Use during a solo sesh or hand the reins over to your partner for some amazing foreplay.
This baby is ideal for a cheeky weekend trip thanks to its compact size, USB charging capabilities, and handy travel lock so you don't get caught out buzzing in awkward places.
How to make the most of your Male Vibrator
Rule 101 when using any sort of penetrating toy or vibe is to lube up! There's no shortage of specially formulated lubricants available at Lovehoney, but a firm favourite is the Lovehoney Enjoy Water-Based Lubricant. Add a splash to your toy to dial up the enjoyment factor and avoid any unwanted friction.
If you're using a masturbator or stroker, be sure to apply a generous lathering of lube inside the toy and over your member. If you're using a butt plug or you're wanting to enjoy a bit of butt lovin', then go for a thicker, longer-lasting anal lube like the pjur Back Door Relaxing Anal Glide Lubricant.
Finally, don't forget to give your toys a good clean! Use a toy cleaner like the Lovehoney Fresh Toy Cleaner to keep your toys in tip-top shape so they can continue to service your needs. For all realistic toys, we recommend giving them a dusting with a product like the THRUST Lifelike Sex Toy Renewer Powder so they remain as soft and supple as the day you bought them.
More Sexual Happiness Advice
You can never know enough about sex, right? Join us on our sexploration journey via the thriving Lovehoney forum, our weekly Sexual Happiness podcast and our blog.