Beginner's Guide to Silicone Lube
Whether you've tried other lubricants in the past or it's your first foray, silicone lube offers a world of opportunities for water-resistant fun.
In the world of lube, there are four major players to familiarise yourself with: water-based, silicone-based, oil-based, and hybrid (any combination of two of the three aforementioned).
Don't know the first thing about lube? Pop on over to our Beginner's Guide to Lube for some drip-fed knowledge. Each lube has a time and a place, but after trying a few, you may find one just works best for you.
So what is silicone lubricant? It's a sex lube with the main ingredient being silicone. The time and place for silicone lube is - in the words of our friend Shakira - Whenever, Wherever, but It's perfect for when H2O is involved in the fun, thanks to its waterproof properties. Read on for more about the wonderful world of silicone lubes.
What is Silicone Lubricant used for?
There are a few lubes out there, so what is silicone lube best for and when is the perfect time to reach for it as opposed to water-based, oil-based or hybrid? Let us fill that knowledge gap so you can fill your gap with ease.
Staying power during water play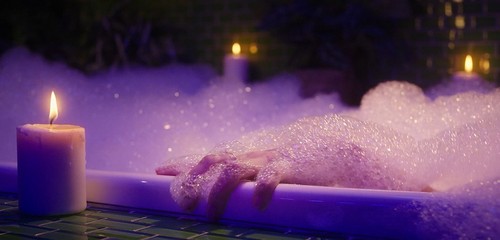 As we've established, silicone lube and water were meant to be together.
As it's silicone-based, it offers all the silky, friction-free benefits of the other lubricants, but unlike its peers, it can truly stand the test of a solid shower or bath session.
So, a handy tip: try keeping your silicone lubricant within easy reach of the shower.
On holidays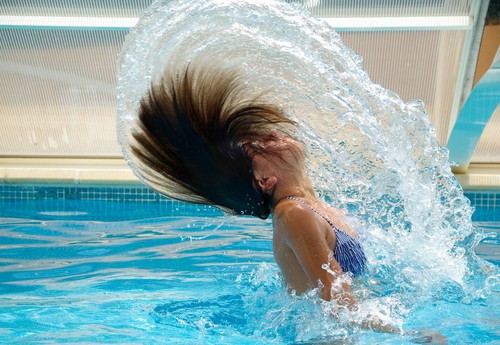 The benefits of silicone lube certainly aren't confined to the bedroom: silicone lube is a must-have for holiday sessions.
Bring it along if there's any chance you may try for an underwater orgasm, or pop it in your carry-on if there's a desire to ascend to the heights of the mile-high club.
Slippery anal play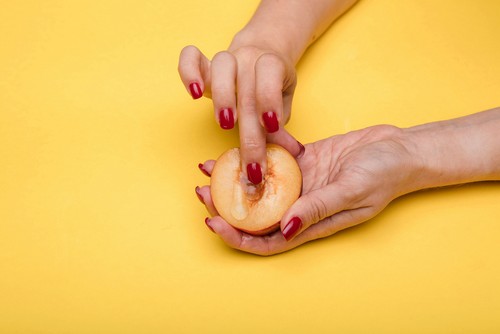 Silicone lubes are long-lasting, with little need for reapplication, so they're the perfect option when indulging in activities that need extra lubrication - like anal play.
One small squirt at the start of your booty adventures will stay with you for the long haul and make the experience much more pleasurable for all parties involved.
Silicone Lube and Sex Toys
With an ever-increasing variety of waterproof sex toys to choose from (like the BASIC vibrating waterproof cock ring or the Lovehoney Boost Waterproof Bullet Vibrator), there are many benefits in combining these with silicone lube.
Solo play in the bath can be greatly enhanced by introducing a dash of your favourite silicone lube. It also works a treat with a wide range of other sex toys, like those made of glass and plastic.
On the flip side, it's best to avoid using this type of lube with any silicone sex toys. The silicone component in the lubricant can break down the silicone in your sex toys, which can lead to undesirable consequences for both the toy and you.
While there is debate on this topic, with some advising that there should be no issues if your sex toy is made of high-quality components, it can be hard to determine what exactly this means, and whether your toy meets the standards.
Our advice? This is the time to play it safe, and reach for a water-based lubricant to pair with your silicone sex toys. There are plenty of risks to be taken elsewhere in the bedroom.
Silicone Lube and Condoms
The great news is that this type of lube is compatible with most condom varieties, including latex, nitrile, and polyurethane condoms.
What to know when using Silicone Lube
There are few differences to note when using a silicone lubricant versus alternatives, and because it's waterproof, some precautions should be taken.
How to clean silicone lube
Just invested in a set of lush bamboo silk sheets? A drip or two of silicone lube on your linen will need a little more work to remove than its water-based counterpart. If things get a little bit messy in the heat of the moment and you find yourself tempted to Google "How to remove silicone lube from sheets" while your partner/s catch their breath, you'll find that a dab of detergent and a hot wash should do the trick.
Proper washing after silicone-based play isn't just for your sheets, though, as after any sexual activity a wash down is required to ensure your beautifuls are kept healthy and happy.
Longer lasting
While silicone lubes often sit at a slightly higher price point than water-based, it's for good reason. Their staying power means the bottle will last you just as long, with less requirement for re-application.
If you're still unsure about dipping your toes into the world of silicone lube, we recommend opting for a simple option like Lovehoney Indulge Silicone Lubricant. The pump dispenser makes it easy to use when you have better things to do with your hands, and the compact size makes it great for travel.
If you're ready to turn the heat up a notch, try System JO Sensual All-in-One Warming Massage Glide. Each stroke warms the skin, so you can ditch the covers and still feel the heat.
Take the plunge and add this tried and tested lubricant variety to your sexual repertoire, and we know you'll reap the benefits the next time you, well… take a plunge.
More About Lube & Sex Toys
More Sexual Happiness Advice
You can never know enough about sex, right? Why not join us on our sexploration journey? Stay up to date with the latest advice on our blog, the Lovehoney forum and the weekly Sexual Happiness podcast.