How to Buy Sexy Underwear for Men
Girls have had it good for too long when it comes to sexy undies - now share the love and get your bloke some too.
Because It's Not Just the Ladies Who Deserve to Feel Sexy
Budgie smugglers do not do favours for every bloke's wedding tackle and they deserve something flattering for their bod when it comes to romance. It's not fair that blokes get stuck with tighty-whities in the undies category while girls swan around the bedroom in fancy lingerie.
So, why not grab your bloke some sexy underthings? We've got the best tips to help you choose the perfect underwear that will keep him feeling sexy, happy and ready to rumble.
Keen to perve right now? Check out our Men's Sexy Underwear.
Video: Guide to Sexy Underwear for Men
Not sure what kinds of sexy underwear for men are out there? Check out this video to find your perfect match.
Why Should I Buy Men's Lingerie?
Every guy's got a bit of Superman in him. Whack on a special costume and look how it transforms Clark Kent from a mild-mannered reporter into the Man of Steel.
In the same way, wearing some sexy boxers or thong can be a great turn-on for a man and his bonk buddy.
And he might well add some iron to his wang. Explore our Sexy Costumes for Men for more inspiration.
How Can I Persuade Him to Dress Up?
Talk's cheap, so talk to him about it, costs you zip. Tell him how you feel about him slipping into some sexy number. You can even promise to return the favour and wear something that gets his motor revving.
Maybe even a Role Play Costume? Hubba hubba. Sounds fair and all's fair in love and war.
How Do I Choose?
Find Out What He Likes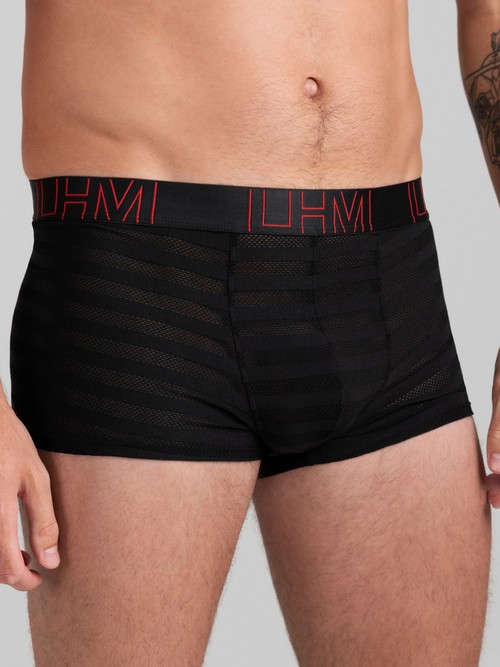 Check his wardrobe and make a note of:
which size boxers or briefs he wears (S/M/L…)

which waist size his pants are (34, 36, 38…)

which styles he tends to wear most (tight trunks, looser boxers)

which colours or patterns he wears most (plain, checks, stripes)
Pick Your Style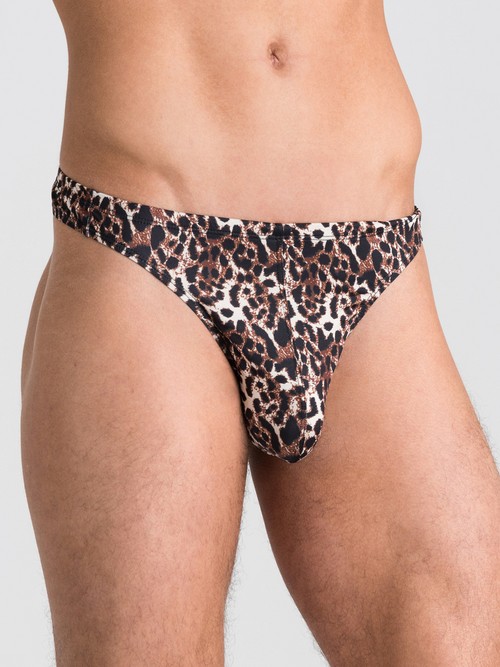 Going for a style he's worn before gets you halfway to home base.
Remember:
Trunks and tight boxers give good support and suit most body shapes. They make slender frames look bigger too and blokes love that.
Briefs are comfy, fit like a charm under clothes, and look good when your man's got more weight in their saddlebags than up top.
Jockstraps, thongs and G-strings glorify your man's package and butt. What's not to love about that?
Choose the Material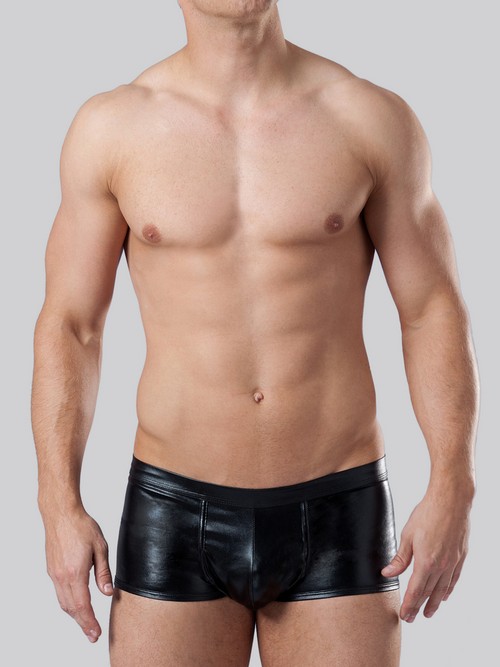 Choose a fabric that suits his personality.
For a softer look, lace or satin are a top choice.
For fetish play or a kinkier look, wet look or PVC is the fair dinkum one for you.
Play it safer but still score that phwoar factor when you try sheer mesh panels or skin-tight Spandex and Lycra. You'll be rapt before he's even unwrapped.
Check The Sizing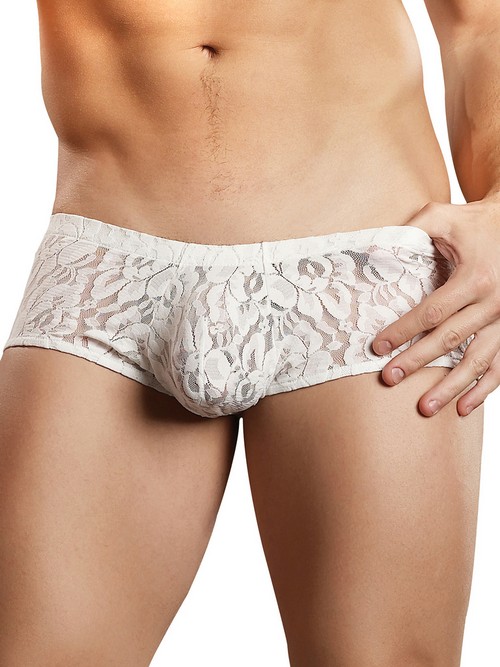 Check out these bonza tips on getting the best size.
Whatever he wears a lot, they're probably his most comfortable size.
Read the customer reviews on this site. They can provide the good oil if you're torn between two sizes.
Once you pick an item, read the brand size chart underneath the long description on the item page. You want to see how his waist or chest size measure up. This is useful as many brands use slightly different measurements between sizes.
Consider a one size item. They can be super-stretchy or have a bunch of fastenings.
Recommended Sexy Underwear for Men
More Sexy Lingerie advice