Guide to Sustainable & Ethical Lingerie
Have your sustainable cake and eat it too with Lovehoney's incredible new Mindful Lingerie collection! Whether you're after knickers for every day or something a little fancier, the Mindful collection is sure to have your ethical lingerie needs sorted.
Leading the charge in sustainable lingerie in Australia, the Lovehoney Mindful collection features eco lingerie pieces made from recycled, pre-consumer fabrics and yarns from lace to nylon that would have otherwise ended up in landfill or polluting the ocean. The Mindful collection considers all aspects of sustainability, from the production process and materials used in the pieces themselves through to compostable cornstarch packaging.
Everyday sustainable Lingerie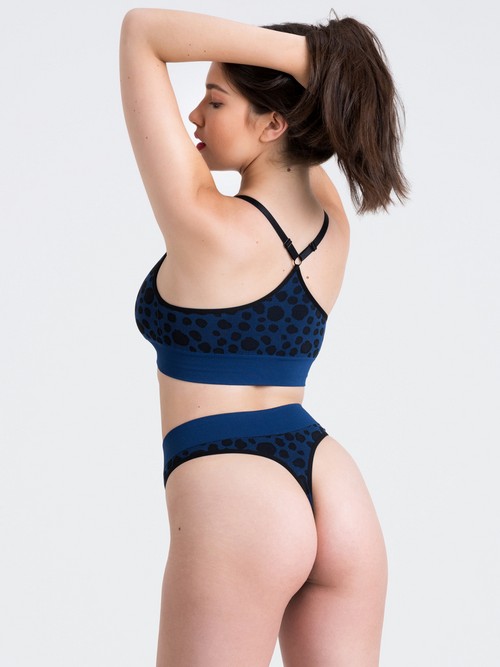 Everyday knickers made eco! With options for him and her, you can rest assured that your daily jocks are ethically and sustainably produced.
Grab a couple of packs of Lovehoney Mindful Seamless Thong Sets and you'll be set for the best part of a week! Lovingly made from earth-friendly, recycled fabric, the super flattering high-waisted and high-leg thong design enhances your curves and lengthens your pins.
If you're after a little extra support for your girls, then the Lovehoney Mindful Seamless Bra Set could be just for you! Combining a matching high-cut thong with an adjustable racer-back bra, this eco lingerie set is the ultimate in comfort and style!
"Love this sustainable set - great to see it comes in sustainable packaging too. The seamless effect means it's got a good stretch to it and it's great for everyday wear."
If you're looking for sustainable lingerie that supports your meat and two veg, then the LHM Mindful Seamless Boxer Shorts tick all the boxes. The soft, stretchy fabric has been lovingly crafted from recycled materials and designed to support and flatter. Available in three funky colourways, pick up a few pairs and you'll be sorted!
"I brought these for my partner, who loves them. The fit style and he looks amazingly sexy in them."
Sexy Stockings but make it sustainable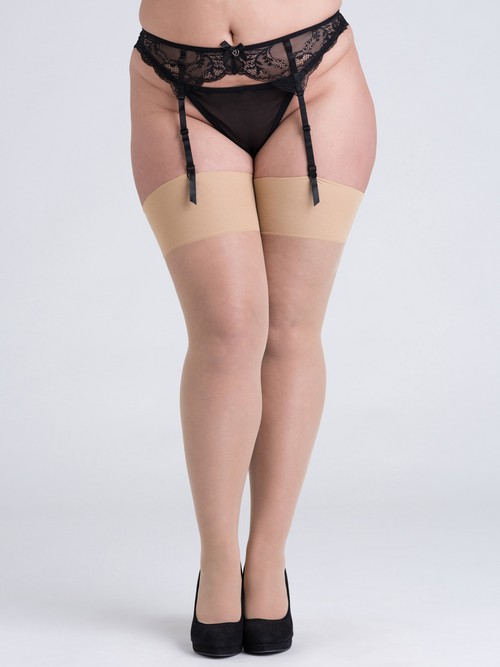 Lovehoney's ethical lingerie line isn't limited to just knickers - we're happy to say you can also shop from a range of sustainable stockings!
The Lovehoney Mindful Stockings are the ideal sexy thigh highs for everyday use. Produced from pre-consumer recycled yarns with no harmful chemicals, choose from three divine shades to suit your skin tone. Simply attach your favourite suspender belt to top off this sexy, eco-friendly lingerie look!
"Excellent stockings for everyday wear. No frills, a good fit and comfortable to wear."
Elevate your lingerie set with a pair of ethically produced fishnets! The Lovehoney Mindful ECONYL Fishnet Stockings are produced with yarn made from nylon waste like fishing nets and the like that would have otherwise ended up polluting the environment.
"There's not much else I can say about these other than that these tick all the right boxes for me - flattering, comfortable, eco-friendly, and good quality. Perfect!"
Get freaky with Fishnet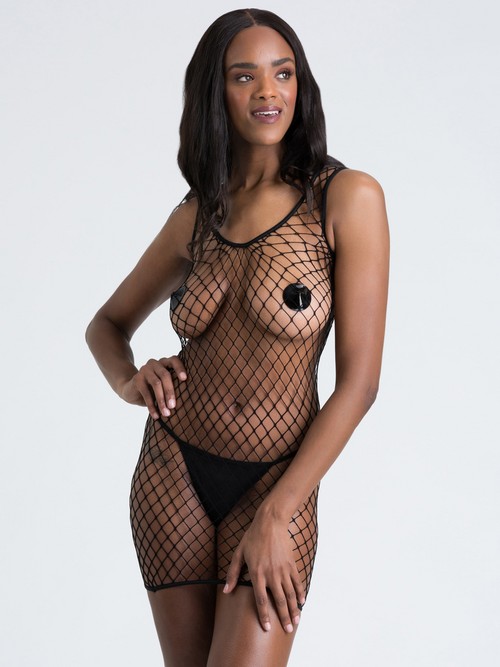 The Mindful Collection doesn't just stop at stockings when it comes to fishnet. In fact, there's a whole range of sexy fishnet ethical lingerie in the collection! You can quite literally dress yourself from head to toe in sustainably produced fishnet so you can look hot while doing something for the environment.
Pair the Lovehoney Mindful ECONYL Fishnet Long Sleeve Top with the matching Lovehoney Mindful ECONYL Fishnet Knickers for a super cute co-ord set that you can rock in the bedroom. Or if you'd rather a one-piece, the Lovehoney Mindful ECONYL Fishnet Mini Dress or Lovehoney Mindful ECONYL Fishnet Crotchless Bodystocking will have you all wrapped up and feeling like an absolute snack!
"The fabric on this bodystocking was definitely much softer than I was expecting it to be, considering it is made from regenerated fabric from fishing nets. If you were to receive this without the packaging, you wouldn't know how eco-friendly it is, which is definitely a testament to the quality of the piece."
Lovely, Lacey Lingerie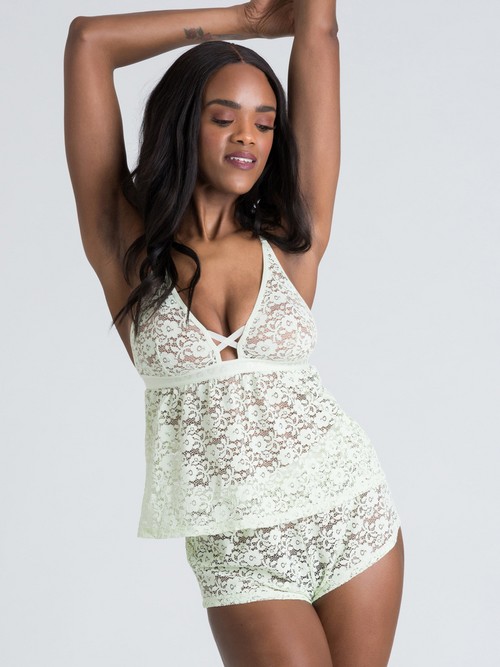 Let's not forget about the delightful lace pieces that are featured in the Mindful collection! Upgrade your daily knickers with a dash of lace thanks to the Lovehoney Mindful Mint Green Lace Bra Set. The high leg thong and soft cup bralette are both adjustable for the perfect fit. Made from recycled materials, they really do make sustainable lingerie incredibly sexy!
"This Bra Set is absolutely delightful! The soft lace sits lovely on the skin and the elastic underband means there are no wires digging into my skin."
For something a little more risque the Lovehoney Mindful Mint Green Lace Cami and Sorts Set and Lovehoney Mindful Black Lace Plunging Body are both super sensual but still comfortable enough to sleep in. Flattering on all body shapes and available in Lovehoney's super handy one size fitting size 8 through to 24, the toughest choice is deciding whether you prefer a one-piece or a two-piece!
"I love this. The material is soo soft, the fit is flattering and makes my bum look incredible (the boyfriend says). I feel soo sexy in this and also comfortable. The sustainable element is the icing on the cake, I need the entire range!!"
The Lovehoney Mindful collection truly is paving the way for ethical lingerie in Australia. Not only does it look and feel absolutely INCREDIBLE, all the pieces are also available in Lovehoney's one size collection, so whether you're petite or voluptuous you can be sure you'll find a piece that fits like a glove!