Self-Love Sessions: ​ Understanding Your Sexual Fantasies
Steamy secrets, dirty dreaming, lustful liaisons – regardless of whether we act them out or not, sexual fantasies are completely normal. With many of us admitting to having one, two (or more), of our own, they might just be more common than you'd think too.
But what are they?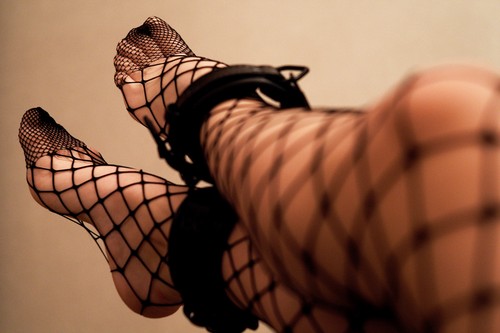 What Are Sexual Fantasies?
Think of sexual fantasies as a full spectrum of sexual self-exploration. They can come to us in many ways, from quiet erotic thoughts, to being aroused by reading an adult fiction book or watching our hottest hypothetical scenarios play out through the visuals of pornography– and the type of fantasy? Well, that can vary too.
Some of the most common fantasies include power dynamics, role play, BDSM and bondage, group sex and threesomes, infidelity, voyeurism and exhibitionism, to name just a few. Like all aspects of our sexuality, our fantasies are entirely individual and can be as diverse as we are as people.
To each of us, what rocks our socks is uniquely personal and can even change, waiver and alter with time.
Sometimes, sexual fantasies can take us by surprise. Ever told someone you're not particularly kinky, only to find yourself day-dreaming about getting freaky with the frisky?
There's no shame in feeling energized by something you find erotically exciting. Even when those fantasies blur the lines or seem too taboo to share, there's just one real rule to playing (and fantasizing) safely.
If your fantasy falls within the remit of safe, sane and consensual, it's harmless to indulge in a little sexual escapism.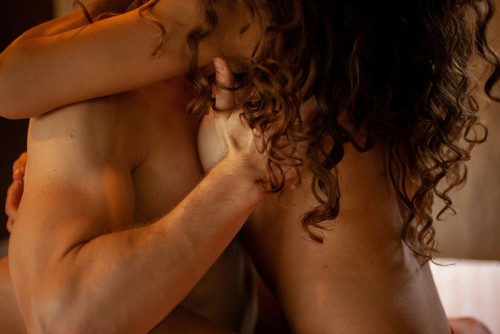 Discovering Your Sexual Fantasies
Thinking and talking about our sexual fantasies is a healthy thing to do, but many of us can feel shy in exploring what really turns us on. It might be that you've never given your subconscious sexual mind the credit it deserves or have been quite conservative about what gets you feeling hot under the collar.
If you're just beginning to dip your toes into fantasy-land, here are three ways to discover your sexual muse.
Take Inspiration
Watching pornography, reading an erotic book, listening to a super-hot Spotify playlist or talking dirty with your partner can all be great ways to get those more intimate fantasies fired up. Even a brief, light-hearted conversation with a friend can be enough to get those risqué juices flowing.
Spend Time Alone
Ah, the classic 'Go Masturbate' line. No, really… go masturbate! Spending time alone with your thoughts can stir up all kinds of feelings and emotions. From intense arousal to slow seduction, playing with yourself and your kinks is a healthy way to explore your deeper, untold fantasies in the confinement of your own boundaries.
Play A Game
Unsure of what fantasies there even are to discover? There are so many to choose from! Write out around 20-30 sexual fantasies onto strips of paper – then play a game with your partner. You could choose to put each strip into a balloon then take turns popping the balloons one by one to reveal the fantasy inside.
Discuss whether you'd like to try it, have thought about it or whether it's a definite no on your fantasy wish-list. If balloons aren't for you, use the same technique for a deck of cards or a quick round of erotic 'pass the parcel'.
These are fun ways to engage with one another without feeling too much pressure or vulnerability in revealing your sexual desires.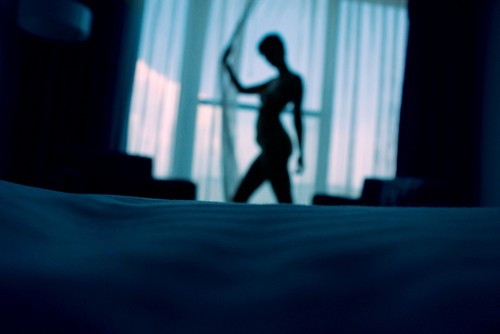 Understanding Your Sexual Fantasies
Our sexual fantasies are an extension of who we are, but sometimes, we can become reserved about sharing them or exploring them. This is most often because we don't really understand them. When you know what your sexual fantasies are and why they arouse you, it becomes less daunting to enjoy them.
Compare With Reality
Some fantasies are just that – fantasies. They haunt the horniest corners of our minds and never venture out into the open, and that's absolutely fine. Comparing your fantasy to the realms, boundaries and physical limitations of reality can help you identify whether your saucy secret is one you want to reveal or act out.
Ask yourself "is this something you would really like to experience?" and "Could this hurt someone or myself if I act it out?" to determine whether your fantasies should become real intentions.
Connect With Your Muse
So, you've been fantasizing about cheating on your other half, but do you really want to break your lover's trust? Usually not. It might be that you enjoy the thought of experiencing another sexual partner, or that you like the mental idea of doing something you shouldn't – it doesn't necessarily mean you want to stray within your relationship.
Often, there's a hidden attraction to our fantasies. For example, if you've imagined being erotically kidnapped, it could be that it's the thought of being vulnerable and submissive that appeals rather than being physically restrained.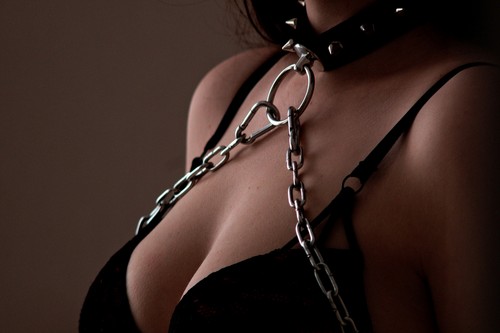 Explore Lovehoney best-sellers