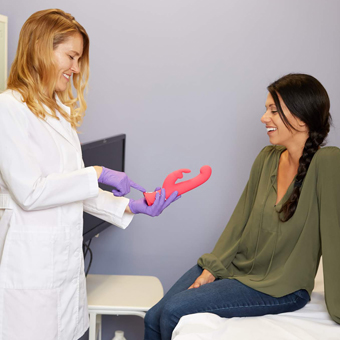 A recent medical study in the US has changed the direction of intimate pleasure for women, demonstrating that super-strength orgasms may be available in real life, not just the movies.
Conducted by neuroscientist Dr Nicole Prause, founder of sexual biotechnology firm Liberos, the purpose of the scientific study was to test the effectiveness of the updated happy rabbit® versus manual stimulation.
19 women to date, with an average age of 31 and a wide range of racial and age diversity, have been tested. Each of the women visited the lab twice under strict lab conditions – once to use a happy rabbit® vibrator, and the other to masturbate using their hands.
And what did Dr Prause discover?...