The Sexual Happiness Podcast S2.E20: How Does Pregnancy Affect Your Sex Life? (With Cam Fraser and Edde Masson)
This week Violet is chatting with male sex coach, Cam Fraser and his partner, singer songwriter Edde Masson, about sex when you are pregnant.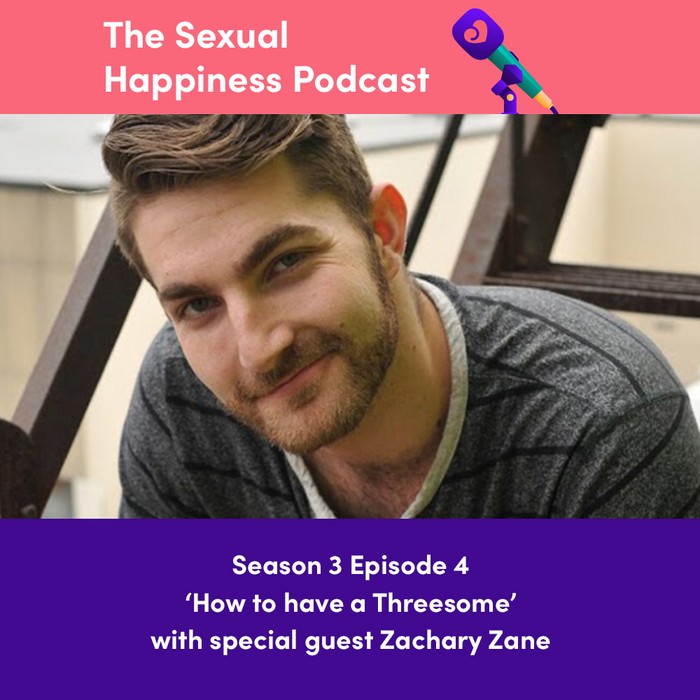 With all the monumental changes in your body and mind that pregnancy brings, how do you blend impending motherhood with your sexuality? In what ways can this new state of being affect both you and your partner's desire and libio, or lack thereof?
From fears about the fragility of a pregnant body, or 'bumping heads' with the growing baby, to finding the whole situation hugely arousing; embracing the changes that this new normal brings can be challenging.
Perhaps one of you feels completely non-sexual (morning sickness is not the best aphrodisiac), while your partner is incredibly sexually charged and rampant? What are some great pregnancy positions to try, and how can you connect deeply without penetrative sex?
Alongside this hot topic the team share some little-known sex facts and the answers to your questions.
Got a question or subject you want us to cover? Email us at podcast@lovehoney.com, or comment below.