The Sexual Happiness Podcast S2.E11: How to Take Sexy Pictures (with Scotty Unfamous)
This week Sammi and Violet are joined by author and 'sexfluencer', Scotty Unfamous and they're nattering about how to take sexy pictures - for you and your partner.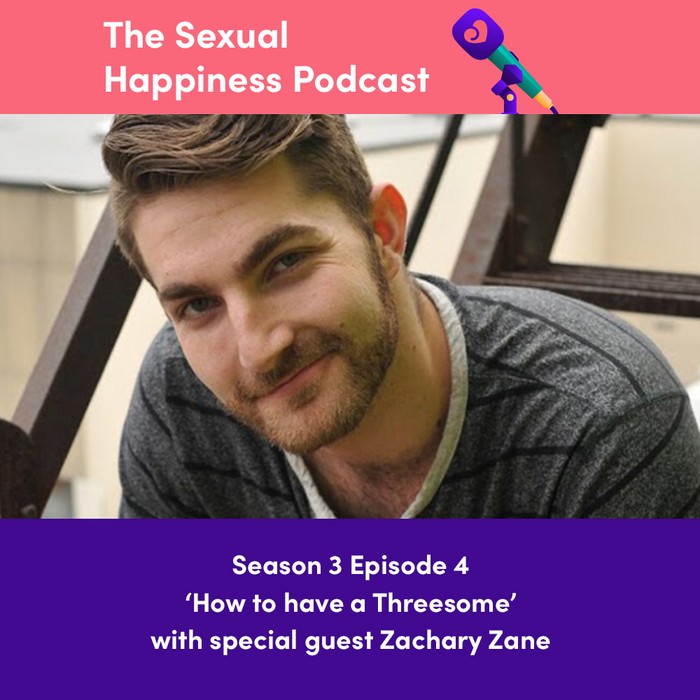 Rolling with this revolutionary new era of body positivity the sexy selfie is a fabulous way to flirt and also to celebrate your fine self.
Seen by some (Violet) as the modern version of a Renaissance oil painting, the sexy selfie can be a way to preserve us at our finest. But what about some practical tips for achieving an image you are proud of?
According to our guest, Scotty Unfamous, it's all about confidence! YOU need to feel good. So, drape yourself in sexy lingerie, put on some sensual music, spray your favourite perfume, add some soft lighting and really enjoy yourself - the results will speak for themselves... and never underestimate the power of the 'vude' (video nude).
And guys, if you're thinking of a sending a dick pic, make sure the unemptied bin is not in the background or your old socks visable on the floor. Break out your best boxers, zoom out and show a bit more booty.
Always remember though, security is important so be discerning, and unsolicited explicit pics of your privates are a definite no no!
Alongside this hot topic the team share some little-known sex facts and the answers to your questions.
Got a question or subject you want us to cover? Email us at podcast@lovehoney.com.
You can also find us on Apple Podcasts, Soundcloud and Spotify, with new episodes released every Friday. Subscribe to stay up-to-date!