Position of the Week: The Pelvic Pike
Limber up and snuggle up in this intimate position that can be enjoyed at a slow, sensual pace or taken up a notch, depending on what you're in the mood for.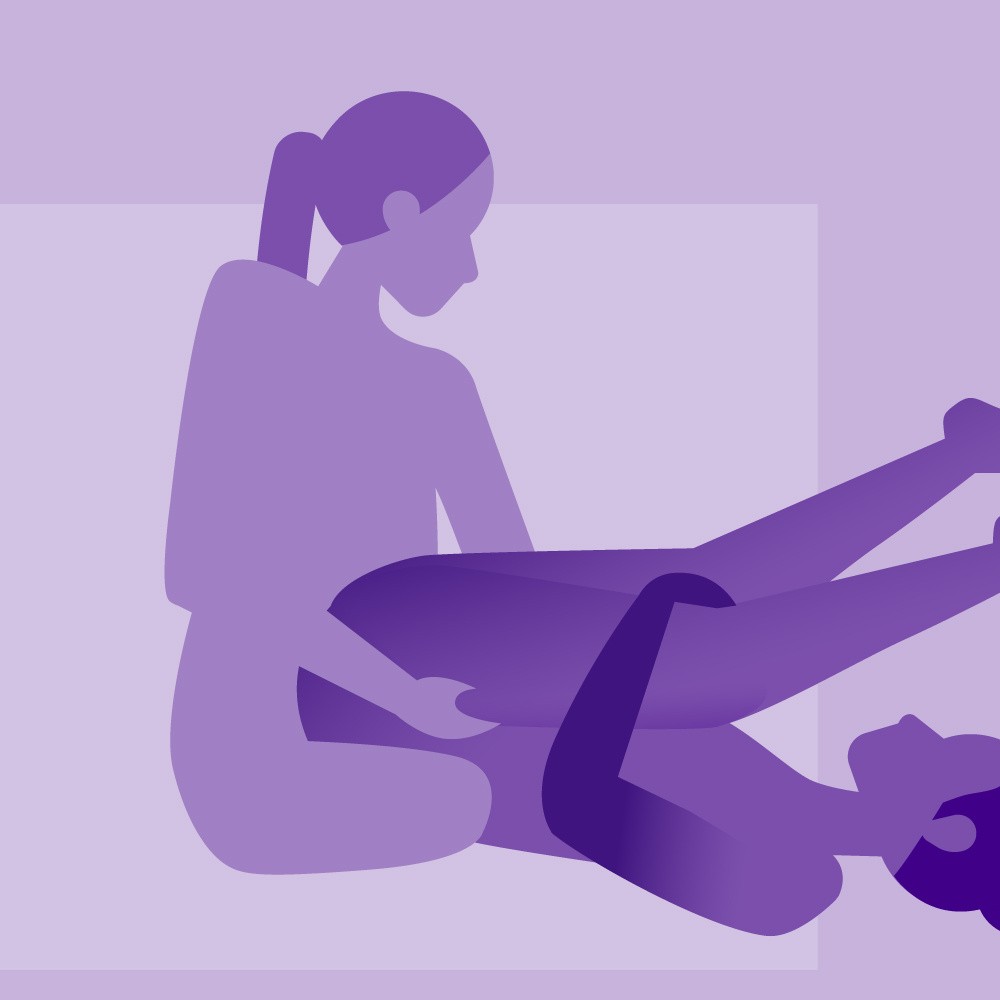 How?
One partner lies on their back with their legs in the air. The other partner faces the reclining partner in a seated position with their knees apart, and leans into their partner's raised legs, while positioning both crotches together for rubbing or penetration.
Why?
Although slightly challenging in the flexibility stakes for the reclining partner, The Pelvic Pike is wonderfully intimate with both partners facing towards each other and able to maintain eye contact.
Take it nice and slow with sensual grinding of your pelvises, or explore vaginal or anal penetration, adjusting the depth of penetration with a raise or lowering of the reclining partner's hips.
Try
The reclining partner can pleasure themselves with their free hands, so why not accessorise them with a bullet vibrator or stroker if you have a penis? Alternatively, share those good vibrations with a couple's vibrator or vibrating strap-on and instantly take The Pelvic Pike to a whole new level of satisfying.
Make it even better
Keeping those legs raised could prove tiring, even if the reward is pretty good. A sex position enhancer such as the Bondage Boutique Plush Sex Position Restraint with Cuffs will provide support and uplift, as well as introduce a bit of gentle restraint kink.
Raising or lowering either partner with a sex position cushion is a fantastic way of changing things up, whether you're indulging in penetrative or non-penetrative sex.
Not the position for you?
We're working to make sure that everyone is represented on our website, regardless of who you love, so we'll be using a variety of gender depictions in our Position of the Week posts. This will include straight, gay, lesbian, and gender neutral couples, but all positions will have details in the description of how to make them work for your own relationship dynamic.