Position of the Week: Nose Dive
Go headfirst and deliver a show-stopping display of tongue skills and bedroom gymnastics. Perfect for no-holds-barred cunnilingus or rimming while you work on your core muscles and balance. Who knew working out could be so much fun?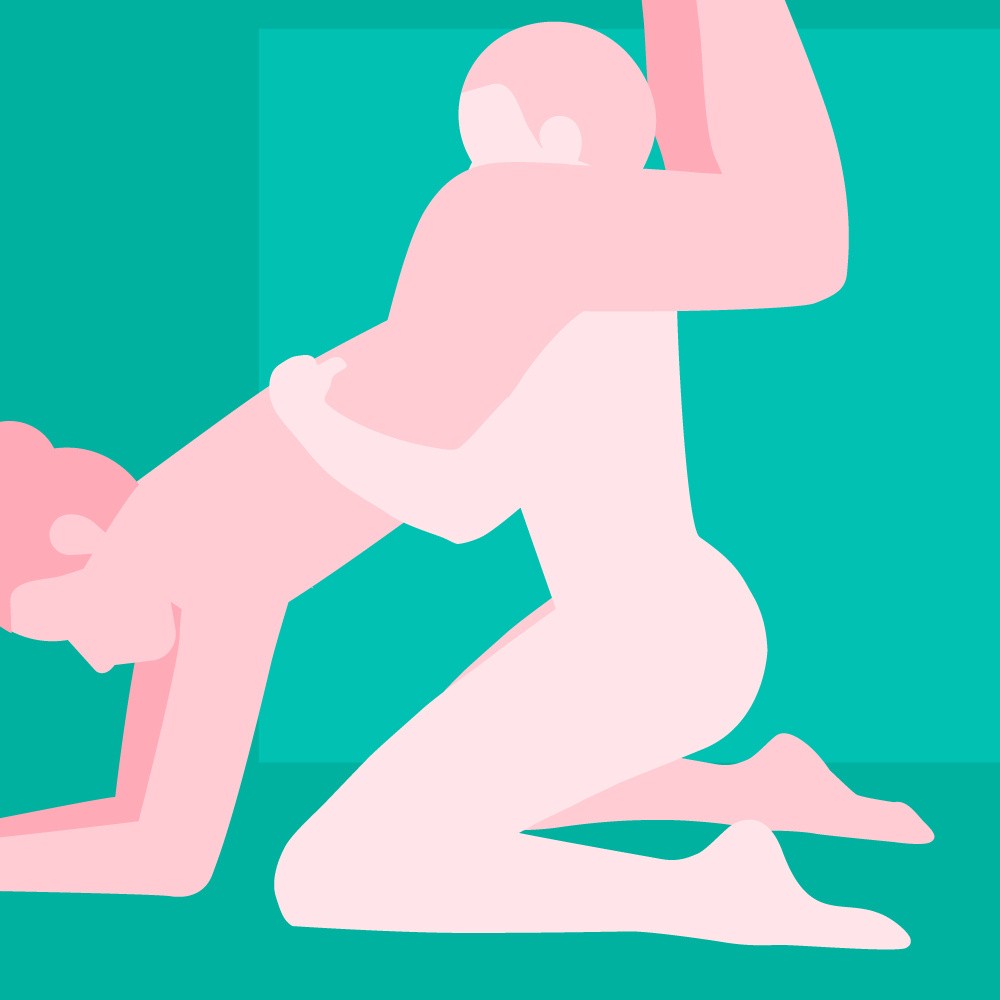 How?
The receiving partner lies on their front. The giving partner stands on one knee and lifts the receiving partner's waist, and places their thighs on their shoulders. The receiving partner takes the majority of their own body weight on their forearms.
Why?
Nose Dive allows the giving partner to really tweak and adjust the positioning of the receiving partner's body. This means they can create the best access and angle for their tongue to be able to really work its magic.
Try
A fair amount of stamina is needed from both partners to hold the position for a long period of time, and one thing you don't want to have to rush is cunnilingus that is really hitting the spot.
Performing the position on the edge of a sofa will create support for the receiving partner's torso, and the giving partner may want to kneel on a cushion or sex position wedge to raise them up and provide cushioning.
Make it even better
Flavoured lube will instantly turn your Nose Dive session into a veritable feast, and the addition of vibrations could ramp up the excitement levels even more. Either partner could wear a vibrating butt plug with a remote to add to the pleasurable sensations, or if the receiving partner has a vagina, a love egg with a remote vibrator could introduce yet another level of fun. Who takes charge of the remote(s) is up to you…
Not the position for you?
We're working to make sure that everyone is represented on our website, regardless of who you love, so we'll be using a variety of gender depictions in our Position of the Week posts. This will include straight, gay, lesbian, and gender neutral couples, but all positions will have details in the description of how to make them work for your own relationship dynamic.