Picking the Perfect Lingerie for Your Valentine's Date
There are just over one month to go until Valentine's Day (gulp), and if you're thinking of treating your partner to a little lingerie surprise, it's time to get your thinking cap on.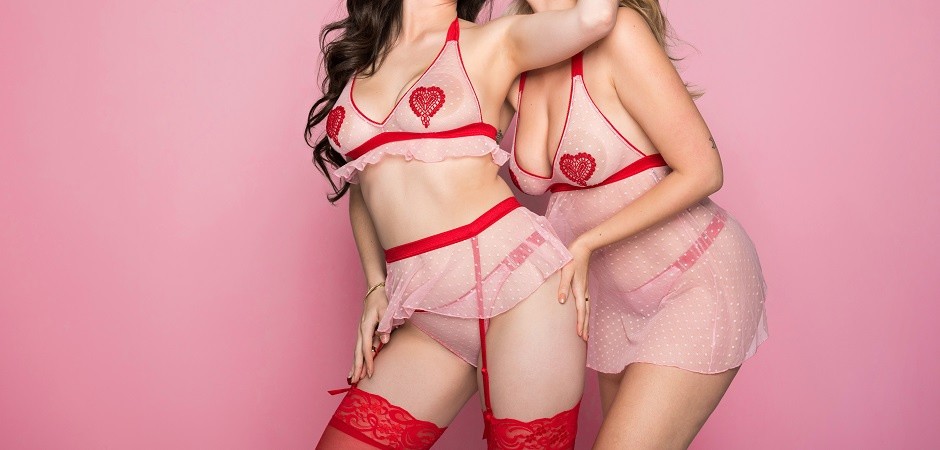 What you wear depends entirely on what your plans are for the rest of the day or night – for example, you might not want to be squeezing yourself into a steel-boned corset before going out for a three-course meal.
So, to help you avoid wriggling whilst you sit through a play in a crotchless G-string, or hoiking up your stockings during an extended shopping trip, we've put our thinking caps on to match the right date to the right panties. Unless you're going white water rafting or something. In which case, a change of outfit later in the game might be in order…
Read on to see our top lingerie tips, whatever your plans this February 14th.
Date Scenario 1: Dinner and a Movie
If you know you're going for a indulgent meal before your alone time later on, then the key thing here is to make sure the lingerie you choose is not too restrictive.
Two-piece styles (such as a sexy bra and knicker set) are great as they don't cover your tummy, and can be worn under pretty much any clothing without detection. Alternatively, soft, stretchy chemises work like shapewear if you'd prefer a little more coverage.
The fact you'll be sitting for a long time means these are also the perfect dates on which to wear stockings, as you won't have to worry about schlepping for miles from bar to bar with them wrinkling or falling down. Not so sexy.