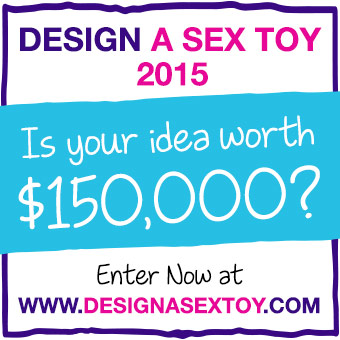 Do you think you have what it takes to create the next craze in the sex toy world? Now's your chance: Our Design a Sex Toy competition is back!
Whether you've come up with a clever take on a classic sex toy, or have a revolutionary idea to change orgasms forever, we want to hear from you.
Send us your idea for a new sex toy and we could make it a reality.
There are three categories you can enter: Sex Toys for Men, Sex Toys for Women and Sex Toys for Couples. You can enter one idea per category, which means you have three chances to win.
The winner of each category will receive $1,500 and the Judges' Pick will receive an extra $3,000, making it a grand total of $7,500 prize money.
Not only that, the winning design also has the chance to be made into a real sex toy, and the inventor could earn royalties in the future.
***This competition is now closed. Winners will be contacted soon. Good luck!***