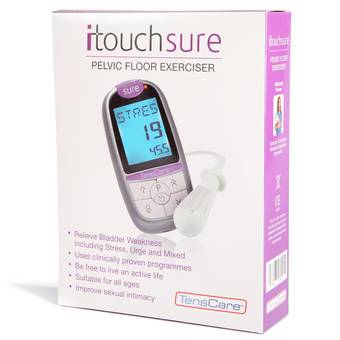 Shopping for sex toys should be a fun experience, and we hope that our 230,000 user-uploaded sex toy reviews help you feel like you're choosing the right product for you. Because we love that our customers take time to write sex toy reviews, we've started a tradition of picking one review a month to win a Lovehoney voucher to further grow your collection.
This month we've chosen AWilki's review of the TensCare iTouch Sure Pelvic Floor Exerciser with Electrical Pulses as winner of a $200 gift card. Her review is informative and inspirational:
"The big question is 'does it work'? And, yes, it most certainly does! I've found that I am much tighter, and I can run now without any leakage and even jump on a trampoline, something that was impossible before. It also gives you far more sensation during sex and far stronger orgasms - so a win win all around, and worth every penny to hang onto your dignity and enjoy your sex life for longer. I can't recommend it highly enough!"
Read on below to find out if you were a runner up this month…