How to Rock Your Underwear as Outerwear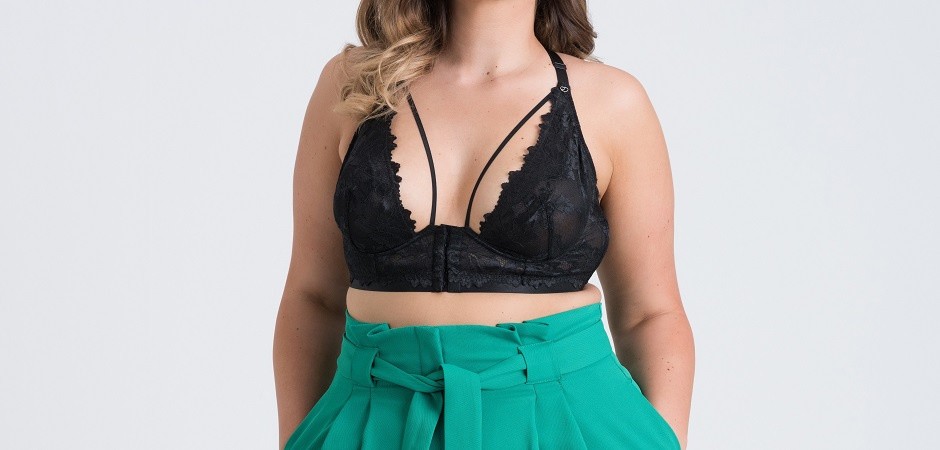 If there was ever a great indication of the way sexual liberation has influenced our day-to-day lives, it's through fashion. Over the years we've seen everything from might-as-well-be-naked dresses to barely-there hot pants from celebrities all around the world. No trend however, has been so prominent in recent ready-to-wear fashion than that of underwear as outerwear.
Peeping bras, corsets and lace trim bodysuits have dominated the runways as well as street fashion and we're here for it. Because why not? Lingerie is often beautifully made and when done right, can make a look feel undeniably sexy yet classy.
Sure, for some of us, the grocery store might not be the best place for a wet look basque but anyone can work lingerie into their outfit to elevate the risqué without baring it all.
Stay tuned for your next date night, streetwear or party look. We're taking cues from some of the world's biggest celebs who are all for taking fashion from boudoir to the bar.
Lingerie and jeans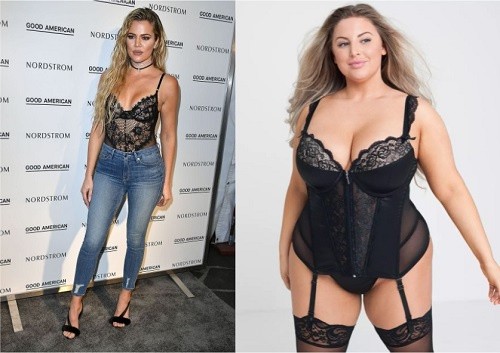 The key to making underwear work as outerwear is by pairing it with clothes which couldn't ever be confused as sleepwear and jeans fit the brief perfectly. As you can see on Khloe Kardashian, her denim jeans dress down the lacy look of her lingerie and show off her curves - the results? Smokin'.
The Lovehoney Treasure Me Black Basque Set would work well with this look. Like a long top and a bra in one, a basque with underwired cups takes the faff out of finding the right bra for your outfit, and the figure-hugging fabric and plastic boning tucks perfectly into high-waisted pants or a midi skirt. Alternatively, turn this longline bra into a cheeky crop.
Blazers and Bras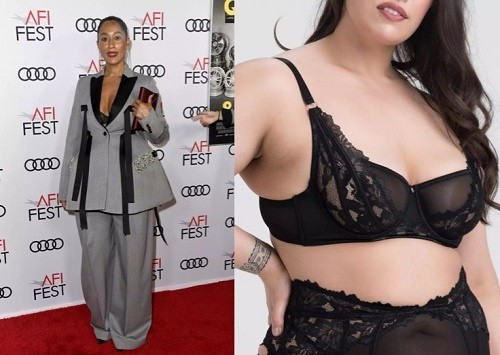 Made-to-be-seen lingerie fulfils its purpose wonderfully with the ultra-popular blazer and bra combo. It's, smart, seductive and when buttoned up, can even keep the most conservative pearl clutchers in your life happy.
Tracee Ellis Ross matched a lace black bra with a funky grey power suit for an event and you can do the same with the Lovehoney Lavish Black Lace Bra Set. In the hotter months, swap the blazer out for a loose-fitting button up with as many buttons undone as you like to show off your humps.
Corsets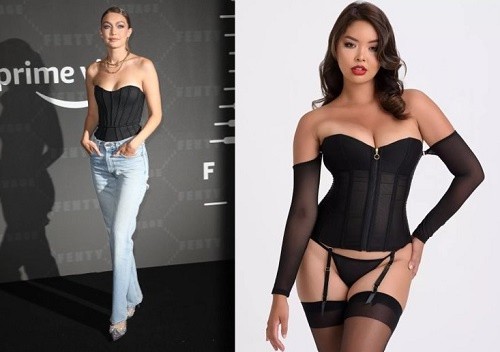 Not even the fashion experts predicted how popular wearing corsets as outerwear would become. They are coveted on runways as well as for streetwear thanks to the hourglass shaping they give to the wearer and their many layering possibilities. Sensual and stylish.
Gigi Hadid is a fan – rocking the look on red carpets for years – and here has a plain black piece paired with blue denim and a slicked back bun. Wear the Lovehoney Secret Silhouette Black Steel-Boned Long Sleeve Corset with or without the detachable sleeves depending on the look you're going for (and the weather). Pairing with low-rise cargos or high-waisted faux leather pants will fit the brief for a 90s/Y2K style.
Here and Sheer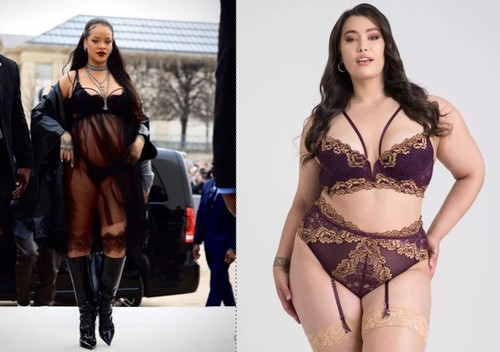 How could we do a round up of lingerie looks and not include this iconic moment from bad gal RiRi herself? Sheer looks are in and making sure you have a cheeky set of gorgeous lingerie on to top it off is a must.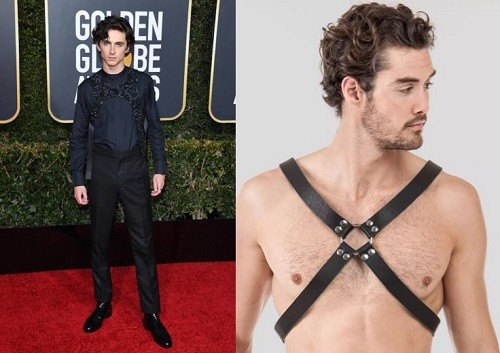 The fashion world has been taking cues from the fetish community for decades and recently has been no different. Timothee Chalamet had the world in awe when he stepped out in this bedazzled harness in 2019. Take it a step further by layering with a cross-body harness like this one from Dominix. Your next party 'fit is sorted. Or you know, your next coffee date if that's your thing.
Try These Pieces For Your Next Outfit