How To Have Hot Sex (Even in Winter)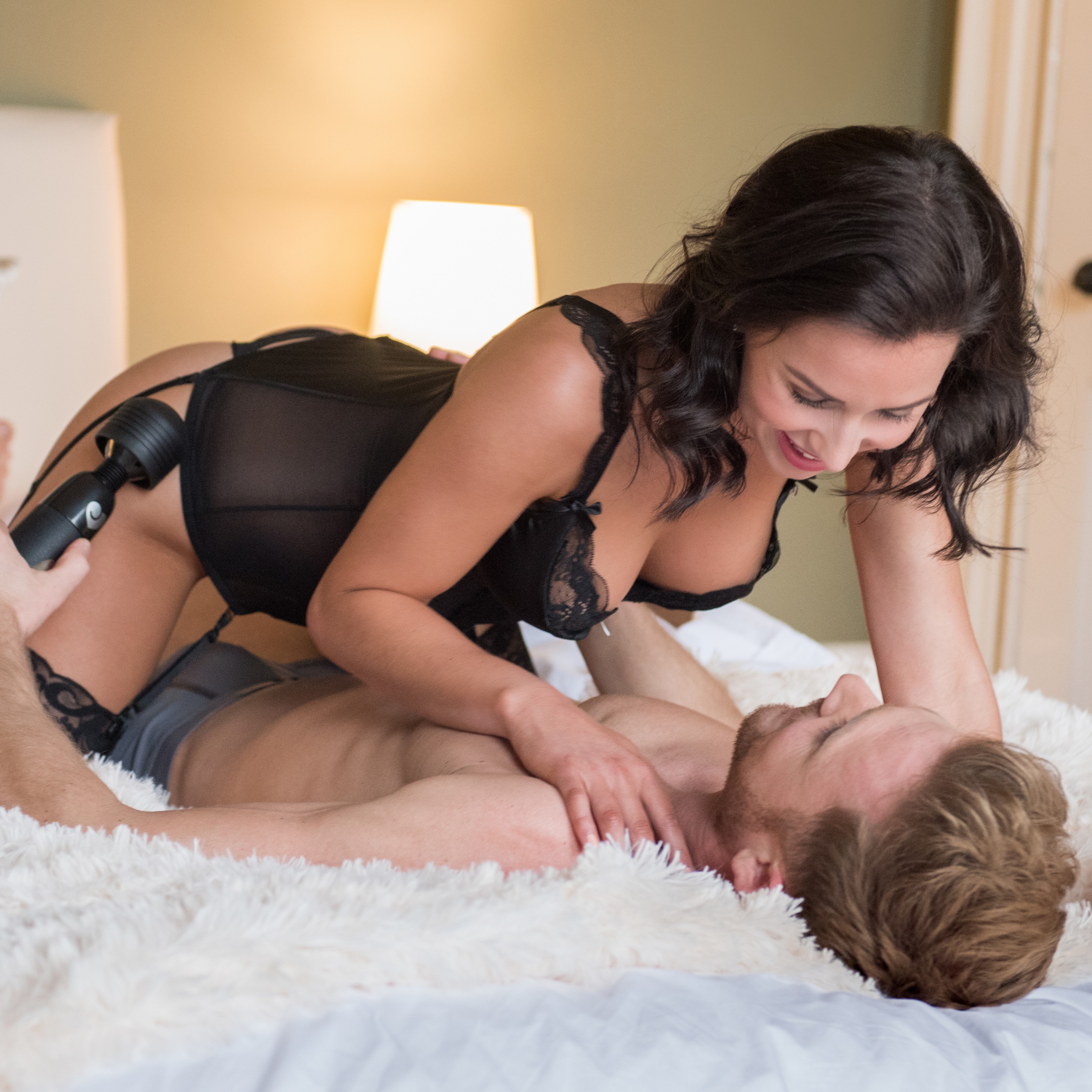 The nights are drawing in, the leaves are falling off the trees and it's time to start thinking about the C-word.
No, cold, you dirty lot.
Some find this time of year romantic - after all, what is more charming than snuggling up to a loved one?
But some of the drawbacks of the season include forgettable TV programmes, temperamental weather and settling back into the drudge as term gets rolling again. Admit it, you're turned on already.
A good way to shake off the winter blues is to climb into bed with your lover... Except as soon as the clothes come off, cool air bites you in the nether regions (not in a good way either). You jump into bed, only to be enveloped by chilly sheets. Brrr.
Luckily, though, Lovehoney have a few items to turn up the heat (in more ways than one).
---
A good way to avoid getting naked is to not get naked. Bodystockings are sexy and incredibly convenient, not to mention there's something exciting about wearing a gorgeous crotchless one-piece under your winter layers.

OK - lace and fishnet aren't known for their warmth, but they can get temperatures rising.

And the added bonus is that after sensually removing your hat, anorak, gloves, boots, socks, jeans and two tops you'll look fantastic.
---
Soothing or stimulating, massage gets the blood pumping. It can be a highly intimate experience and a way to relieve the stresses of the day.

Massage oils add to the sensation and there are many to choose from depending on your mood.

Warming massages and/or lubricants increase circulation, while scented massage oils can enhance the feeling of wellbeing, and flavoured massage oils are just yummy.

What's not to love? You and your lover spend time touching each other's body, and the room ends up smelling like a sweet shop or perfumery.
---
If the thought of someone pouring hot wax or placing hot stones on your bare skin makes you cringe, the northerly winds might change your mind. If they do, a massage candle might be a good starting point.

There are loads of scents to chose from and they're discreet enough to leave out in your room. Even if you don't find the courage to pour the melted wax onto your skin you can still live out your apocalypse fantasies by huddling in the corner warming your hands over the flame (tin foil hat optional).

If wax isn't your thing, you could also try warming up a toy made from a temperature-responsive material in a bowl of warm water. Glass, steel, and ceramic toys can all be used to heat up action beneath the covers.
---
Using a bare hand, a hairbrush or a paddle, spanking can make your derrière heat up in no time at all because it draws blood nearer to the surface of the skin.

Mix spanking up with massage and temperature play for a sizzling session, or try rubbing the sore skin with a lube or balm containing mint for a more intense experience.

Hey, if nothing else, it will get the weather off your mind.
---
Nina is a postgraduate art student in Brighton. Which means she can make origami genitals and pass it off as work. She likes thinking about gender, consent and body positivity.

---
You may also like: