How to Get the Perfect Sexy Gift this Christmas
All year long, you've listened to your loved ones, picked up on subtle cues, and thought long and hard about the perfect Christmas gift for them. But are they doing the same for you?
If you're hoping for a killer gift from someone with a bad track record for believing socks are an acceptable present, it may be time to take matters into your own hands. Here, we hope to teach you ways to make sure your partner knows exactly what you want for Christmas so they don't end up on the naughty list next year.
Bring it Up in the Bedroom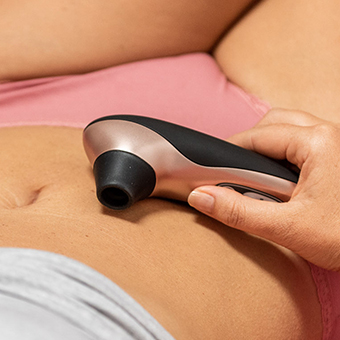 If your goal is to get a sex toy as a gift, start a conversation about sex toys when you're in the bedroom. Questions like "Have you ever heard of the Womanizer? I think you might enjoy using it on me," or "Would you ever consider tying me up in bed?" could open the door to a discussion.
---
Show Them the Fun Pictures on the Lovehoney Instagram
The Lovehoney Instagram is full of great sex toys, new positions to try, and fun memes and jokes about sex. See a product you like on our feed? Share it with your partner saying something like, "I'd love to try this!" Want to be a bit more subtle? Just share one of the memes or jokes and see if they take the hint.
Psst - not following us on Instagram yet? Get on it! @lovehoneyau
---
Call In Reinforcements
If you're close enough with your partner's friends, share with them some of these hints for their what mate should be getting you for Christmas. If they're a good enough friend and they themselves are good at picking up hints, they'll pass on the good word.
---
Make Sure They Get the Hint
Not sure your partner has been picking up what you've been putting down? It may be time to drop more serious hints. Start with, "You know, you better order my gift from Lovehoney by December 14 or it may not get here in time for Christmas!" If you're answered with a blank look, it may be time to move onto the final step ...
---
Make it Painfully Obvious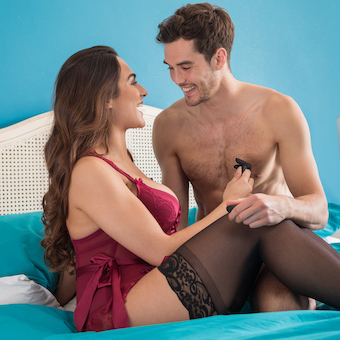 If there's no chance that your partner will pick up on any of these hints (or maybe you've already seen the charge on your joint credit card statement for $5 at the sock shop), it may be time to pull out the big guns. One night when you're hanging out on the couch, pull out your phone and take them through your Lovehoney wishlist. It may take the surprise out of the equation - but wouldn't you rather have the sex toy of your dreams than another "surprise" tacky gift?
---
Top Sexy Gifts for Men
---
Top Sexy Gifts for Women