Celebrate Australia Day With Some Red Hot Oral Sex
How To Have Incredible Oral Sex
Why is an Aussie kiss better than a French one? Because it's given down under.
What better way to celebrate Australia Day than with some red hot Australian kisses done the right way.
Go down, give head, lick out, suck off, give a mouth job, give a blow job – however you refer to it, oral sex is one of the most satisfying and intimate sexual acts you can perform on, or receive from, your partner.
Read our unmissable oral sex tips below to ensure fireworks of your own this Australia day.
---
Relax, mate
If you feel nervous or self conscious about receiving oral sex then you aren't likely to enjoy it as much. Being intimate is nothing to be ashamed of and oral sex is a perfectly normal act.
Try to relax as best you can. But if switching off is still too difficult for you, close your eyes or indulge in some soft bedroom bondage.
Handcuffs, restraints and blindfolds remove your sense of responsibility so any worries should quickly disappear. Just make sure you have a safe word for this kind of play.
---
Eat and be eaten
Fears about personal smell and taste are the biggest inhibitors when it comes to enjoying oral sex. To ensure your partner is their most relaxed, perform oral sex after they have a bath or shower.
There are some studies that suggest that there is a correlation between diet and the taste of your sexual fluids. These tests are based on short-term diets and a simple 'taste test'. But many argue that, as environmental factors and lifestyle are excluded from these tests, the results have little to no merit.
Whether or not you can change your sexual flavour is still very much open for debate. Why not experiment and try cutting out foods that are thought to make you taste worse, like caffeine, alcohol, cauliflower, broccoli and asparagus and strong, spicy foods.
---
Love lube
Wet sex is better sex, so every bedside table should come equipped with a selection of sexual lubricants to match the sex acts you enjoy.
Flavoured lubes work in exactly the same way as regular lubricant, they just taste that much better.
The range of flavours available is immense. Try a top-rated crowd-pleaser like the Lovehoney Strawberry Flavoured Lubricant to begin with.
---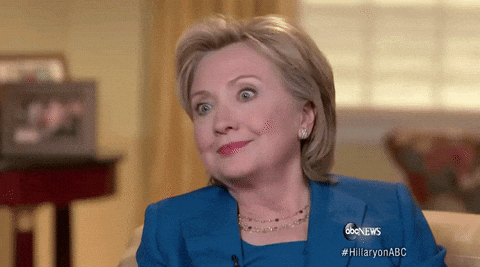 There's more to it than meets the eye
Be sure to involve all of your partner's sexiest spots during oral sex rather than just focusing on the clitoris or glans (head of the penis).
When performing oral sex on a man, be sure to include the length of his shaft, testicles, perineum (between his balls and anus), frenulum (thin piece of skin between the head and shaft of the penis) and urethral opening as well as the head of the penis.
Circle the head with your tongue and run it back and forward over the frenulum to increase sensitivity – these two spots are particularly alert to the sensations your tongue can create.
Use your hands and fingers to cradle the testicles, gently massage the perineum, massage the lower shaft or circle the anus while you lick and suck the penis.
When performing oral sex on a woman, try to include the inner labia, the length of the clitoris and clitoral hood, and the vagina. Only a very small amount of a woman's clitoris is exposed, but the clitoral nerves extend back into the hood and beyond.
You will be able to feel this by placing your finger on the clitoris and tracing along the clitoral hood toward the body. Gently licking the length of the clitoris can be much more pleasurable than only concentrating on the tip. The clitoral nerves also extend into the inner labia, so spend some time licking her sensitive inner lips.
Penetration during oral is one of the most intensely satisfying sexual experiences for a woman. Slide a couple of fingers gently in and out of her vagina as you lick her clitoral area, or use the Lovehoney Limited Edition Australian G-Spot Vibrator to target her G-spot with its super powerful vibrations. Blended orgasms FTW.
---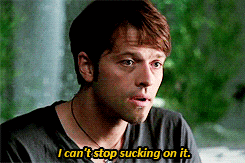 Sucky sucky
Lots of oral sex guides talk about the merits of sucking on the penis or clitoris during oral sex, but there is a fine line between pleasure and discomfort.
Men tend to enjoy suction whereas many women prefer no suction at all, finding their clitoris is too sensitive.
The same can also be true in reverse, with men finding sucking on the glans too intense to be pleasurable, and women enjoying a good clitoral vacuum.
When experimenting with suction during oral, start off very gently and gauge your partner's reaction so as not to ruin the moment.
---
Perfect your position
When most of us give oral, we opt for our partners on their backs while we nestle between their open legs. Shake things up to improve your oral angles.
Have your partner stand while you drop to your knees to pleasure them. This is great for those who enjoy a little power play and also offers some great angles for lavishing attention on the testicles and vagina. It's often wise to have a wall nearby to fall against when things hot up.
The 69 sexual position is great for mutual oral sex but can be hard work for the partner on top, or cause things to be a little warm and humid for the partner below. Lie side by side while you 69 to make the experience more comfortable for both of you.
---
Vary your technique... but don't ruin the moment
It's good to vary your oral sex technique to keep things interesting, but a deviation can spell disaster on the approach to climax.
Take a tactical approach to variation by starting slowly and spending longer kissing and massaging your partner with your tongue and lips.
Treating oral like a long, sensual kiss will increase anticipation and improve sensitivity, resulting in a better orgasm. When it comes to that climactic moment though, follow your lover's cues and "don't stop, don't stop, don't stop!".
---
You may also like: