Lovehoney Christmas Giveaway: Win a Wish List for You and Your Friend
2020 has been a pretty tough year for everyone. Well, now that Christmas is upon us, we've decided that it's high time we all had a bit of Christmas cheer. We've got four wish lists of goodies that we want to give away to people whose love lives have suffered the wrath of 2020, and we need your help finding them.
---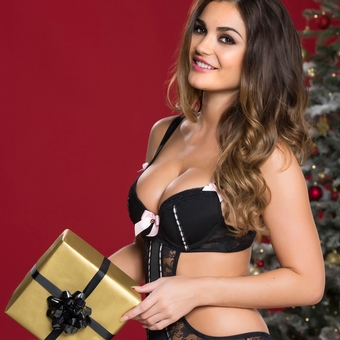 Do you have friends who are single and unable to mingle because of lockdown laws? Know anyone supporting their partner through tough times? Maybe you were invited to one of the many weddings that got canned this year. If you know someone whose love life has taken a hit this year, Lovehoney wants to hear from you.
So, how does this work? We want you to nominate people who you think deserve to win a free wish list of Lovehoney goodies chosen by those who know us best - our customers. We have four wish lists, each tailor-made to suit different needs. If your nominee ends up winning, we'll throw in a wish list for you, too. Not only that, the winner will also receive a very special experience: a top chef coming to their home to cook a top-notch dinner, just for them!
---
1. Couples Wish List
Know someone who has survived the year not seeing their partner? Or maybe they've been in lockdown seeing far too much of their partner ... This list will ensure that that spark is still there.
2. Singletons Wish List
It can be hard being alone, so it's important to love yourself. Nominate a worthy singleton who needs Santa to put a little extra in their stocking this year.
3. Essential Workers Wish List
There is certainly no shortage of people who have stepped up to the plate this year, putting others' needs ahead of their own. From our emergency services teams to support workers and supermarket superstars, they deserve to be celebrated this Christmas.
4. Students Wish List
Higher education has been a rollercoaster this year, and there are plenty of students who have missed out of graduations and student gatherings, glued to their screens for Zoom classes and online quizzes. Luckily, their sexual education can continue without interruption, thanks to Lovehoney.
---
Want to see what's in each goodie bag? Check out the full wishlists.
To enter, send an email to christmas2020au@lovehoney.com.au telling us which category your nominee falls under and why they deserve to win. We will choose four winners - one for each category. If your entry wins, both you and your friend will get a wish list. Entries close 11:59pm on the 23rd of November, 2020.