Chantelle Otten Reviews: Tracey Cox's Supersex Soft Feel Collection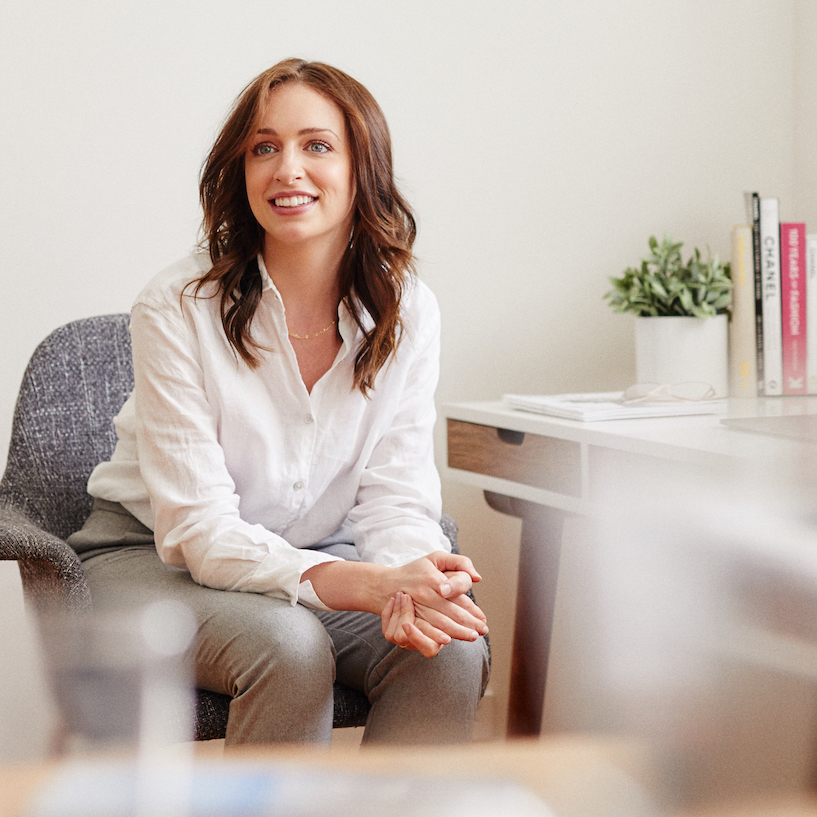 Chantelle Otten is an award-winning sex therapist and relationship specialist in Melbourne, Australia. You can follow her on Instagram, and find out more at chantelleotten.com.
When I opened my latest parcel from Lovehoney Australia, I was delighted to find six beautifully made toys from the Tracey Cox Supersex Soft Feel collection.
To find out if they felt as good as they looked, read on...
---
If you have never had a vibrator before, or have some that are hard and inflexible, these are the products for you. In varying shades of purple, this range is made from luxurious soft silicone packaging, with each vibrator having 10 vibration functions and inner squishy silicone moulding that adjusts to your inner and outer hot spots.
These toys mould to your body like no other toys and I love that I can adjust the vibrators to three speeds and seven different types of amazing vibration styles. What I also love about this range is that they are all waterproof, and USB rechargeable. So I never have to buy batteries for my toy box again.
Each vibrator comes with a USB charger cable, and for two hours of charging, you receive 90 minutes of pleasure. They also have a travel lock so that you don't have funny, or awkward vibrations while you're in transit. These are super friendly products for the body and contain no latex and no phthalates. Can it get any better?
For outer stimulation, I recommend the Soft Feel Wand Vibrator. Literal heaven, this vibrator stimulates the vulva area and can double as an erotic massage tool, titillating other erogenous zones and making for an amazing sexual experience.
The Soft Feel Bullet Vibrator is perfect for your handbag/pocket. Take it on trips away, or for a de-stress at the office. It's great to use on the go and even though it is small, it is powerful.
Next up, my favourite of the bunch... the Soft Feel Clitoral Vibrator. Wow. What a fantastic design! This is perfect to hold against your clitoris and still reach that spot when you have your partner there. Missionary, doggie, the cross, in the shower, you name it: this is the best vibrator for the job. A wonderful investment for individuals and couples, it's a toy that belongs in every person's toybox.
For good penetrative vibrators, look no further than the Soft Feel G-Spot Vibrator. It is super-flexible and reaches the nerve endings in the G-spot area beautifully. I also recommend it to those who have vaginismus and have reached the larger sized dilators, as this vibrator is easy to insert with water-based lubricants as it moulds to your body.
For double stimulation, the Soft Feel Rabbit Vibrator has powerful clitoral vibrations alongside the G-spot stimulation. It's fun, and if you've ever watched Sex in the City, you will know it is Charlotte's favourite toy.
The Soft Feel Vibrating Love Ring is great because it also vibrates, hitting the clitoris during penetration. Whilst I would have loved it to be adjustable, therefore being more inclusive, it does stretch from 1.5 to 2.5 inches in diameter for a comfortable fit.
Such a great toy for couples, you can also loop it over a finger and hold it against the clitoris.
These are amazing products and will definitely go the distance. The only difficulty I had was finding the 'on' button as it is hard to see and feel. The charging ports were also a little challenging. Overall I rate these toys a four out of five for design, comfort and stimulation.
---
You may also like: